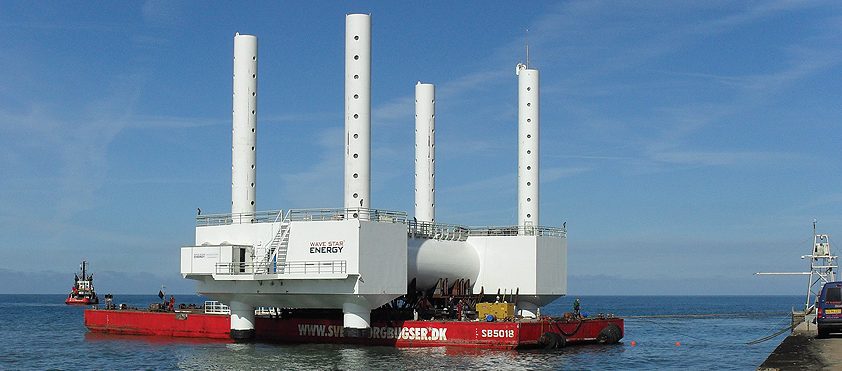 Lifting the bar
Independent family owned company, Svendborg Bugser, is based in Denmark and specialises in towing activities and heavy lift operations.
It presently operates with a diverse fleet of tugs and pontoons of varying operational capacity. Its 30 years of experience in the towage industry allows the company to offer expert services for a diverse range of projects, including towages, salvage, cable laying, offshore wind turbine construction, bargetransportation, heavy-lifts, such as ship sections, superstructures, constructions, as well as supplyservices and crewing solutions.
Historically, the company's operations were based around the Baltic and North Seas, and that has developed to include other areas, such as the Mediterranean, Africa, the Transatlantic region and the Black Sea, all of which provide increasing activity for Svendborg Bugser. Svendborg operates a broad base of partner companies, meaning it can also offer solutions to any projects that exceed the capacities of its current fleet.
Company director, Niels Henriksen has been with the business for 20 years, and currently works side-by-side with his father, also a director and founder of the business. He describes the beginnings of the company: "Svendborg was originally founded by my father in 1977. He began as a small vessel owner and then he starting to buy second hand tugs, and started the business in Svendborg in Denmark. At that time there was a monopoly in the Danish market and so his pioneering approach made him one of the forces that broke that down and opened the market up. In 1986, I bought my first tug and like him I built up a fleet of second hand tugs and I've been operating my own fleet ever since. We essentially joined forces and branded the company, Svendborg Bugser."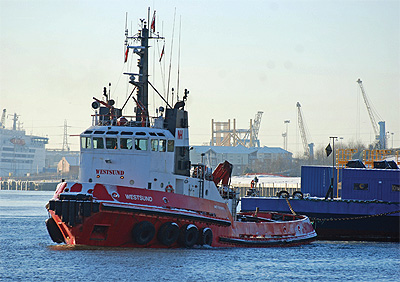 The company's fleet and personnel are all of Danish nationality and fully STCW-compliant. Employing 60 people at its site in the Danish town of Svendborg, the business prides itself on the experience of its personnel, who are accustomed to adapting to the diverse range of scenarios that are required of the towage industry. As such, the company considers itself to be in an excellent position to quote competitive prices for a wide range of services. Niels elaborates on thecompany's strengths: "Our reliability is our main selling point. When we make a promise to one of our clients in Europe – we will be there at that date, deliver them what we promise at the time we promise it, and always perform professionally, so our customers know that they can trust us and our services."
Svendborg offers a diverse selection of services to its target markets. Niels elaborates: "In the oil and gas industry we work primarily in the heavy lift department, offering transport on barges with subsea stations and modules for living, production, and the systems which equip barges. In terms of geography, we currently work in the North Sea, but we are looking to grow into the Black Sea area, because it's a growing market and we see a lot of development in that region."
The company is currently looking to modernise its fleet. Niels explains: "We have a total of nine tugs but we are at the point now where we want to regenerate the fleet with modern stock. We will try to see if we can get some second hand vessels to replenish our fleet. This will be quite a lengthy process that will take place over the next three to four years, and we will keep developing and updating our systems. We will renew the fleet at certain points throughout that time with new and varying types of tugs, so that we can expand our service range to offer more jobs to customers. Additionally we are also looking to expand our operational side as well."
Niels hopes that these improvements will help to further guard against the negative impact of the recession, which is continuing to cause delays and cancellations of offshore projects.
"We are hopeful that there are better times ahead. Currently everybody in the industry is talking about the crisis, and no one knows what will happen in three or four years time, though there is talk of an upturn expected soon. For this we will sit tight and wait and see what happens, but we will keep a close eye on the progression of the market because it's important to be able to take the right step at the right moment when it comes. In terms of development in the company, we will improve a number of areas. In my department we want to have a modern fleet, good crew and retain our loyal customers, and if we focus on all these areas I believe we can strengthen and grow the company now and in the future."
Svendborg Bugser
Services: Towing and heavy-lift operations