All systems go
Founded in 1953, SystemTeknik has offices in Denmark and Norway, employing over 100 people to deliver its premier power and control solutions.
The company has grown over the years to become a well-known specialist in the electro field with a number of flexible applications to support its power and control systems. SystemTeknik's standardised solutions are used as building blocks to create an individual provision meeting client's exact needs and wishes.
Its solutions include the production of components, sub-assemblies and units for OEM customers worldwide. Its experienced engineers and technicians design and construct cost-optimal solutions to meet customer requirements for both hazardous and non-hazardous conditions. SystemTeknik is not limited to the use of certain products or fabricates, but is able to design a solution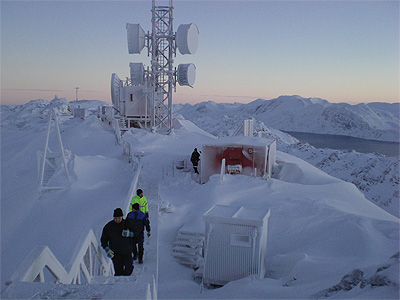 specific to a project. Its scalable project management allows the company to activate the precise tools needed for the contract in hand. The organisation runs internal efficiency programmes continuously for a constantly improving competitive edge.
SystemTeknik's advantages lie in the flexibility it can provide to such a range of industries in often tumultuous environments. Its power systems, gen-set applications, boiler systems, HVAC (heating, ventilation and air conditioning) applications and remote surveillance projects are moderated and developed to cope with high density, thermal, maritime, earthquake-prone, explosion-hazardous, and onshore and offshore locations, placing it among the key players in the industry.
Karsten Ingemann Pedersen, managing director of SystemTeknik outlines its main activities: "We are focussed on the upstream energy, wind energy, and oil and gas sectors, as well as the marine industry, which has been part of our portfolio for 25 years. We also have northern and land based oil and gas projects. Our biggest clients are in the marine and offshore market and we strive to provide them with the best personalised solutions." The company includes all areas of provision, from project management, engineering to construction, tailored software solutions and after-sales service, insisting on flexibility to manage consumer requirements.
SystemTeknik is currently in the process of expanding its network in the Asian and North Sea market, as Karsten highlights: "We are looking at marketing ourselves in the Asian industry. We have an arrangement with an agent in Malaysia increasing our profile there, and we are addressing the Chinese markets from our base in Denmark. We have local as well as European customers operating in these regions and we work with them to expand our business here. This is just the first step in our plans for expansion, we consider the whole world as our market place. Our motto is to be a local partner with a global approach."
The company is also putting larger emphasis on its activities in the oil and gas industry with new offices being built in Oslo to be nearer to its Norwegian customers. SystemTeknik has a number of marketing offences to aid this move, including participation in a number of international exhibitions within the oil and gas field.
The company attended the OTC (Offshore Technology Conference) and ONS (Offshore North Seas) conferences in 2008 as Karsten comments: "Both of these activities were highly successful for us, we received a number of relevant contracts some of which have turned into continued cooperation. In 2009 we have prioritised the MCE Deepwater Development exhibition in Copenhagen, the OE (Offshore Europe) exhibition in Aberdeen and we will be attending the OTC in 2010. It is very important for us to participate in these arrangements in order to get contacts for further
growth and to keep up with market development, as well as presenting our new developments and competences to clients and peers." Further to this, the company is spending a great deal of time and money on ensuring that its employees have the required levels of skill and knowledge to perform professionally within the oil and gas industry.
SystemTeknik has a number of international quality accreditations, based on the fact that the company puts high standard provision first. Its in-house facilities for testing and its use of IT to maintain open dialogue with clients ensures that they receive only the best end-product. The company is ISO 9000, UL and Achilles certified, meaning its solutions can be delivered to approved boards on the American market, and it is prequalified to give quality guarantee to its Nordic oil and gas clients. Similarly, the company has achieved ATEX competence, providing SystemTeknik with the ability to work in a number of industries with gas, flammable liquid and dust entail explosion risks, broadening the business' horizons.
With such a plethora of abilities in place based on SystemTeknik's years of accumulated knowledge, the company is continuously investigating new markets and abilities. Karsten explains his views on the current financial situation and how the company will overcome the challenges to continue its growth: "It is difficult for anyone to judge how long this current status will go on for. We consider it a temporary situation, meaning that within 2009 to early 2010 we expect to see an increase in activity levels. We will stick to our strategy of pushing our marketing approaches in the global marketplace. Our company is very small compared to the market so we need to make sure that we have the right products to maintain the necessary volume and that we keep building on our existing skills and knowledge."
Over the next five years the company aims to become a name known for its personalised solutions and the technical expertise it provides across a range of specialist fields. Karsten has hopes that SystemTeknik will become an increasingly global company whose employees hold an unrivalled body of knowledge in the profession and that it holds an international reputation for being a reliable partner in flexible power and control systems. Forever putting clients' needs first, the company has a number of acquisitions in the pipeline to aid its growing prowess for the future.
SystemTeknik A/S
Services Power distribution and control systems