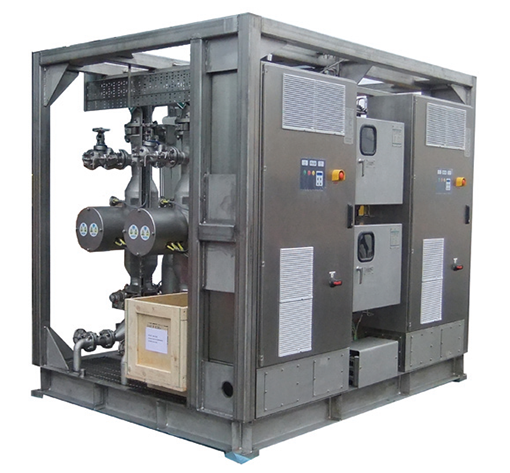 Part of the process
Deeply rooted within the market that it serves, for more than 30 years Tech-Trade AS has been a leading supplier of process and mechanical equipment solutions to the Norwegian oil and gas industry.
During this time the company has developed a strong understanding of the NORSOK requirements, and the additional requirements of major operators in the region such as Statoil and ConocoPhillips.
Tech-Trade AS represents a significant spectrum of process equipment and packages. Its focus is on being a 'solutions' provider, encouraging good dialogue with customers to ensure that all equipment delivered is in accordance with critical process and mechanical requirements. Part of its delivery capability includes UV sterilisation packages, which hold NIPH (FHI) approvals, and piping special items including inline strainers.
What sets Tech-Trade AS apart in the market is not so much the applications of such equipment, but the company's approach to it, as sales director Morris Gallimore explains: "All of the equipment and packages we deliver are bespoke to the customer's requirements, which means no two solutions are identical. Much of this is due to the fact that every client has particular requirements for each aspect from process conditions, design requirements and material selection. There is always a demand for reduction in size and weight. This demands that we use the experience that both our manufacturers and we have to optimise our solution in each and every case. Our customers demand the best and are always looking for ways of improving equipment for offshore use. It is very important that we maintain a close dialogue with our customers to make sure that these improvements are included in our solutions."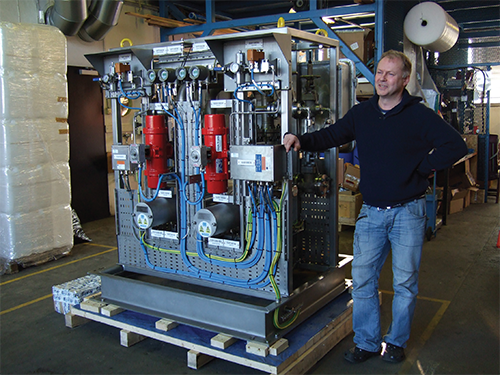 As the requirements of the Norwegian market have changed over the years, so Tech-Trade AS has played an important role in meeting these new challenges and introducing new technologies to the industry. This is always with the goal of being able to deliver solutions that offer significant benefits in reducing the footprint and weight of equipment, improving performance and reducing operational and life-cycle costs. Health, safety and the environment (HSE) play a vital role today. Tech-Trade AS has recently been accredited with ISO: 14001 and OHSAS 18001, which will be maintained together with its existing ISO: 9001 accreditation.
One of the ways in which Tech-Trade has ensured it always remains at the market forefront is through its relationships with its suppliers. At present the company is working with filtration specialists in Italy to help them understand the requirements of the Norwegian sector, and to introduce them into that marketplace. "They have the competence, expertise, and ambition to succeed in this sector, so we are guiding them in this drive so that we can in turn give our customers a better product," explains Morris. "We need companies that are willing to listen to our customers and work closely with them to understand and eventually develop equipment solutions that comply with their specific requirements."
Although Tech-Trade's firm focus upon the Norwegian market has meant the majority of its work has been generated locally, the recent award of a number of major projects in the country to Korean and Far Eastern yards has seen the company gain enquiries from further afield. "These companies appreciate the vital role we play in specifying the right equipment and making sure that the project requirements are met," outlines Morris. "Irrespective of who the EPC company is, we find that the Norwegian operators set out the same requirements of quality and specification. This is reflected in the continuous use of the NORSOK standard, in addition to many of their additional technical specifications."
All of the equipment that is delivered by Tech-Trade AS comes complete with a full documentation package. "All of our customers, whether they are Norwegian or from the Far East, demand a very high level of documentation which demonstrates the equipment quality. Many of our customers have explained to us that the documentation for them is more important than the equipment. The requirement for good documentation control has led to Tech-Trade AS creating a documentation department in our company that is solely focused on this goal. Through timely transmission of documentation and good expediting, we ensure that equipment is delivered in accordance with customer requirements and within delivery schedules. This is part of the reason for our success."
Tech-Trade AS
Services: Process and mechanical equipment