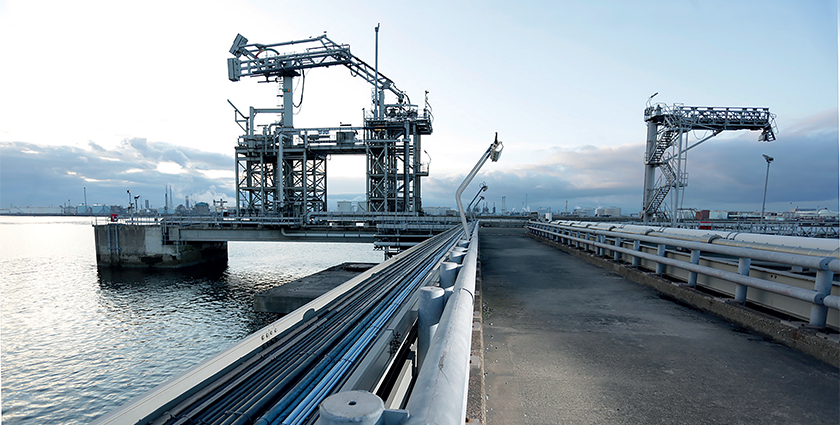 Technica has grown to become a reliable partner to organizations including National Grid Gas
Delivering excellence
From humble beginnings, Technica has grown to become a reliable partner to organizations including National Grid Gas, and is celebrating a new consortium agreement with Yokogawa UK
Formed in 2003, Technica Ltd (Technica) is the brainchild of three former apprentices, who were approached to support Excelerate Energy, a leader in integrated LNG solutions, in the construction of a gas-port in Teesside. Success in this first project led to the award, in 2008, of a second, again with Excelerate, and based in Kuwait. Meanwhile, Technica had busied itself with growing the business, establishing a strong revenue stream by executing electrical and instrumentation upgrades for gas distribution networks in the UK. International expansion followed, with projects as far afield as Pakistan, Puerto Rico, and Argentina.
Fast-forward to the present, and Technica has established itself as a multi-disciplinary engineering solutions provider supporting the UK and international energy, petrochemical, industrial automation, and control sectors. As Richard Law, Managing Director at Technica, says, the company is "different things to different clients," a phrase that underlines its continued versatility.
"Our services can range from the production of conceptual designs, through to pure installation, maintenance services, and everything in between," Richard explains. "The vast majority of our revenue comes from EPC type work, where we will deliver the whole project life cycle from survey, conceptual design, detailed design, build and assembly of the systems that have been designed, installation, and then commissioning. Our project management teams are very experienced in delivering complex schemes of work, including operating as the principal designer and-or principal contractor under the CDM regulations."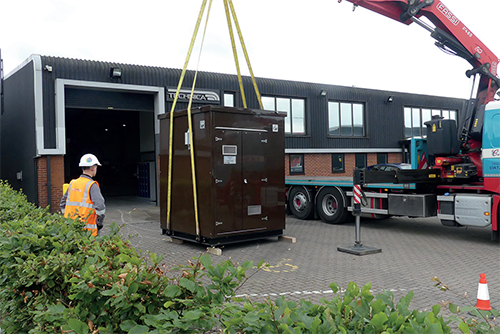 It's been an unusual few years for Technica. Despite the challenges thrown up by Covid-19, the company has remained steady, thanks to a robust business continuity plan that stressed the importance of keeping plans simple, communicating clearly with its teams, and continuing to focus on clients. It's thanks to this strategy that in June 2021, Technica was able to confirm its largest ever year in new project sales, to the value of £26 million.
The first of these, for National Grid Gas (NGG), will see Technica upgrade the control, protection, metering, fire and gas detection, SCADA, UPS, and Telemetry systems at Aberdeen Compressor Station. It follows a site-wide conceptual design, already conducted by Technica, throughout 2020 and early 2021.
"As the project has matured, we've performed detailed designs for electrical, control, software, instrumentation, mechanical, and civils," Richard says. "We have then taken our own designs and managed tendering processes for some of these systems whilst building others ourselves. We are also managing specialist sub-contractors on site and will oversee commissioning later this year."
If Aberdeen represents a large-scale project, Technica is also comfortable delivering innovation projects or lower value 'packaged solutions'. As Richard notes: "Last year, we were engaged by a client who asked us to design a bespoke system which would fiscally meter, determine the calorific value of, odorize, and then manage the pressure of bio-methane being injected into the natural gas network. The project was delivered for a very well-known brewery in the middle of the pandemic, just as supply chains were starting to creak."
A further project within the last two years saw Technica deliver the construction phase of a project to connect an independent electricity generator to the high-pressure gas transmission network, based on designs that Technica had delivered in 2019. It's yet another indication of the company's varied skillset.
"The scope of supply saw us manage all aspects of design and construction for civils, mechanical, structural, electrical, control, and instrumentation," Richard tells us. "This was on a site which took gas at 85bar, lowered it in pressure to 10.5bar, performed custody transfer metering between the client and National Grid, gas analysis, pre-heating using a bespoke energy efficient heat recovery system, pressure management, telemetry, and then allocation metering to one of two power generation plants."
Technica's work on the Aberdeen Compressor Station is now well into the construction phase, and continues to this day. But it's not the only item on the company's agenda. In April, Technica signed a collaboration agreement with Yokogawa UK, a leading provider of advanced solutions in the areas of measurement, control, and information. It's a partnership that is set to add value for both companies' current clients in midstream oil and gas, whilst facilitating growth into new industries and market sectors, as Richard is keen to divulge.
"NGG had launched the tendering process for places on their next strategic electrical, control and instrumentation framework to support them delivering their RIIO 2 work packages," Richard notes. "This was split into four lots, with the first for major projects, similar in scale and complexity to the Aberdeen Compressor Station. Having delivered previous control system and fire and gas upgrades for NGG in the past, we saw a place on Lot 1 as a critical strategic objective but lacked the necessary turnover to qualify in our own right. Meanwhile, Yokogawa viewed Lot 1 as an attractive prospect for themselves, but lacked our inherent experience."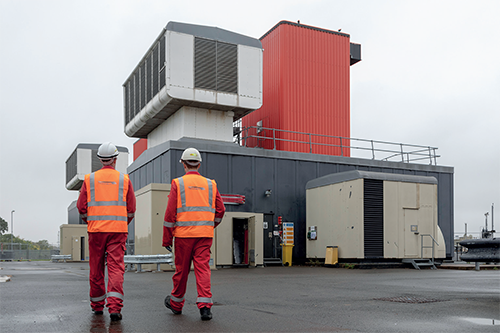 What started as a conversation quickly turned into formal discussions, and ultimately, the founding of a consortium agreement between the two parties. "We were successfully awarded a place on the Lot 1 framework, and are already delivering projects for NGG. We are also aiming to have the partnership accredited to ISO44001," Richard says. With discussions about future collaborations already underway, he adds: "The beauty of the relationship is such that we can act as the consortium when we feel it has benefits, or continue to operate independently when required."
According to Richard, one of the driving forces behind the track record of successful project delivery, is its people. "I class myself as being privileged to work alongside and lead some of the brightest talent in the sector," he insists. "There's a great team spirit, and a desire to develop both together and as individuals through experience and professional training." It's a team that's set to grow, too: with a view to bolstering its capacity yet further, Technica is embarking upon a significant recruitment drive.
"Many of our people have been with us for a long time, in some instances since the very start of Technica," Richard confirms. "As we grow, we have taken care to ensure that the people who join the business demonstrate the values that we hold dear, whilst also allowing new starters to show their individuality and offer their own suggestions for how we operate as a business.
"The types of projects we support are diverse, and therefore many of the roles will be varied depending on our clients' needs," he continues. "Regardless, the company offers fantastic salaries, and a truly dynamic employment policy which weds together the benefits of both working from home and the office, alongside flexible working hours. Where possible, this allows our employees the freedom to work on routines that are beneficial to both them and the needs of the company. At the end of the day, we want our employees to succeed in their role – because if they're successful, the business thrives."
With so many projects on the go, it's been a whirlwind financial year for Technica. Nevertheless, as Richard is keen to stress, there's no room for complacency. "I'm not so arrogant to think that everything has gone perfectly during our transition from a £5 million business to where we are now," he comments. "This growth placed a strain on many of our systems and procedures. We need to look at every aspect of our operations now to see where the cracks have started to appear, or where things are not working efficiently, and then fine tune everything so we can continue to run at this pace.
"Our recent external auditors were astounded by the quality of our audit scores, which were delivered against such rapid growth," he continues. "This is testament to our employees and their dedication."
Technica is now targeting yet another large multi-million contract win at the end of the financial year, although Richard is conscious of the need to focus on "the things we can control."
"In 2019, we could not have predicted the scale of the Covid-19 outbreak or the impact this would have," he reflects. "Likewise, the ongoing crisis in Ukraine is very unpredictable and highlights just the fragility of our current situation.
"I would like us to continue to support our client base with larger scale projects similar to those we won in 2021 and are delivering today," he concludes. "Alongside this, we are looking to play a greater part in the shift to hydrogen and other green energy, and we are ideally placed to support the initiatives to decarbonize the Humber region, which are taking place right on our doorstep. We pride ourselves on building excellent relationships and continue to seek new partners to work alongside as clients, and new supply chain partners to strengthen our ability to deliver success."
Technica
www.technicaltd.com
Services: Engineering solutions