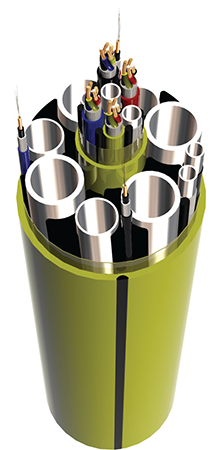 Technip Umbilical Systems
Always looking ahead
Technip Umbilical Systems markets a comprehensive range of bespoke umbilical systems, subsea products and offshore services, which are backed by a 30-year record of excellence in project execution and strong engineering capabilities.
Sarah Cridland, Vice President, Projects and Engineering at the company, emphasised that Technip Umbilical Systems' track record of successful projects is one of the company's main strengths, and something that clients are very reassured by. She said: "Of course we focus on quality, reliability, and innovation, but our clients do want to know that products have been proven in the field. We can illustrate major projects where products have been used in the past, but in addition we can unite this with brand new cutting edge technology as well."
Another area that is linked to Technip Umbilical Systems' stellar reputation is customer relationships, as when the right kind of trust is established it creates a valuable way of working for both parties: "Customer relations are very important to us," confirmed Sarah. "We have a history of long-term relationships with bluechip clients such as Total, Chevron, Shell and BP. Through these relationships, clients become used to working with us and we can learn a lot about what they need and how they work, which is then fed back into our own product research and development (R&D)."
R&D is hugely important to Technip Umbilical Systems and as Sarah noted, staying at the very top of the market in this area has been one of the driving forces behind a brand new R&D facility in Newcastle, in the UK. "It is important to always be looking ahead and be developing solutions for the clients of the future," she said.
"This is partly why we developed the R&D facility in Newcastle, so that we could dedicate that expertise in one area. It allows us to let clients know we are looking at the latest materials and are working on solutions that will improve areas such as ease of installation and reliability.
"We are also looking at developing our own solutions to common problems, so for example we are bringing our own stab plate to market this year." A multiple quick connect (MQC) stab plate is fitted to the ends of flying lead and jumper umbilicals, enabling hydraulic and electrical connection between subsea control equipment such as umbilical termination assemblies, distribution units and wellhead Xmas trees. The plate is designed in two mating halves, an outboard plate on the flying lead, and an inboard plate on the subsea hardware. "Traditionally these units deteriorate after they've been mounted and de-mounted a few times, but the new Technip Umbilical Systems /DUCO product is going to offer a lot more reliability and quality, so that the product can be used many more times by the operator," added Sarah.
In addition to the R&D facility that is already up and running in Newcastle, Technip Umbilical Systems is also currently building a world-class steel tube umbilical plant at the site, which will be on stream later in 2013. "This is going to include a state-of-the-art vertical helix machine and large carousels, and will be the industry's most modern umbilical manufacturing facility," said Sarah.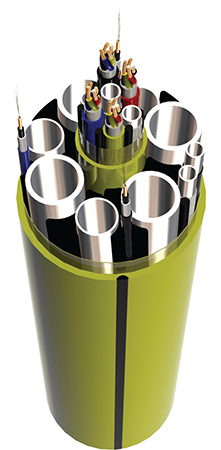 "It is able to supply today's products but is also being designed to be future proof withrespect to its capacity, as we can see from themarket that clients will be needing longer length, bigger tubes, for the deeper waters that are being explored. We have been awarded four large steel tube projects, which will go through that facility, so we already have a good backlog of work at that plant."
Sarah explained that Newcastle was the ideal site for Technip Umbilical Systems to create this world-leading addition to its facility, as it has 30 years experience of supplying umbilicals. She added: "Here at Newcastle, we employ 600 high calibre, experienced people, and already have a substantial track record in steel tube umbilicals. Another reason for adding this capacity inNewcastle is that we are ideally located next to a deep water berth so it provides easy access to all of the European fields, the southern North Sea fields and all of the Norwegian fields, as well as offering very good shipping to the rest of the world."
She added: "Another of the company's strengths is that we have facilities located in four areas of the world – the UK, US, Angola and Malaysia. There is a lot of flexibility between the plants, so they can help one another meet clients' needs anywhere in the world. This multi-site manufacturing means we always have the flexibility to suit the client's delivery or completion date needs."
It is clear that manufacturing innovative products is one of the foundations of TechnipUmbilical Systems, but Sarah also emphasisedthat this is just one string to its bow – thecompany's strong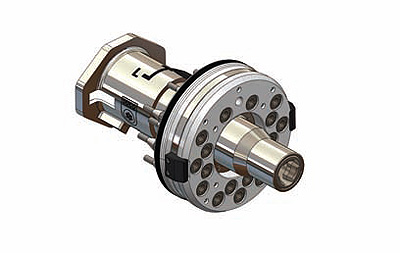 project management and engineering expertise means it can offer anend-to-end solution to its clients. "We have got the capability to supply total subsea systems, which goes from topside pipe workright down to the stab plates on the well. Wealso provide offshore support services andhave very experienced technicians who followthe installation."
She continued: "We are very much a global organisation and are working with all the major operators including Total, Chevron, Shell, Exxon and BP. But we also support smaller operators,and this is where our strong management and engineering expertise really helps."
Technip Umbilical Systems also works with the other subsidiaries of Technip, which further strengthens its knowledge resource and the availability of expertise and advice for its clients.
It also means Technip Umbilical Systems benefits from Technip's investment budgets, and over the past 18 months the company has been the recipient of some significant spending. Said Sarah: "As a Group, Technip invested around 519 million euros in 2012 on the company asa whole and on the umbilical side we have had good support. In our plant in Angola we havesubstantially upgraded machinery and installed two very large carousels, which allows the plant to supply long length umbilicals. It also means we have the ability to support from in-country all of the Angolan market's needs – the subsea oil and gas market in Angola and West Africa is experiencing strong growth.
"In Houston we have also invested in substantial equipment and site improvements and upgrades as well. The US focuses primarily on the Gulf of Mexico and also the Asia Pacific market has been supported from that plant. Our Malaysian facility has also seen someinvestment as well."
Given the state-of-the-art facilities that Technip Umbilical Systems is operating, it is not a surprise to hear the company is involved in many of the most significant oil and gas projects currently underway. "We are working on the Hibernia project for Exxon, which is being delivered to Canada. We have used our innovative Kevlar armour package and the new technology allows clients to install this workover umbilical from a small construction vessel over the side, where traditionally it had to be done from a drill rig."
This project is a perfect example of how Technip Umbilical Systems can work between it's sites, as the workover umbilical is beingmanufactured in Newcastle, and it is also producing a large steel tube umbilical in Houston for the same project.
"In Angola we are working on the Clov project," Sarah added. "This is for 76 kilometers of umbilicals, supplied in 29 lengths, for a water depth of 1400 metres. And in Newcastle, we are working on the Wheatstone project for Chevron, where the actual field is located in northwest Australia. These umbilicals will be manufactured at Newcastle in the new facility."
It is clearly an exciting time for Technip Umbilical Systems, with so many significant contracts underway and more in the pipeline."We see a lot of very good opportunities going forward," confirmed Sarah. "We are ideally placed with all of our assets around the globe to support clients as they go into deeper waters and more challenging environments, and that is a big focus for us. There is definitely a very positive outlook in the umbilical business and the investments we have made have all been calculated to ensure that we are very much a part of that market.
"Our vision is to maintain our growth and continue to deliver the high-end thermoplastic umbilicals that we are renowned for, as well as successfully delivering the very large steel tube projects that we are working on at the ne facility in Newcastle, in Angola and Houston.
"Technology is one of our strategy pillars and is a key differentiator, as is the quality of our products. We have already established a track record for the longest, deepest, and heaviest umbilicals and as these boundaries push further,we aim to keep our position at the front of the market, and uphold the recognition we have earned for providing revolutionary technology."
She concluded: "What is important to us is that we are recognised as a total solutionsprovider that can supply the whole end-toend system to the client, and offer them total support. We are so much more than just a manufacturer and can really provide solutionsthat help our clients be more successful."
Technip Umbilical Systems
Products: Umbilical systems, subsea products and offshore services