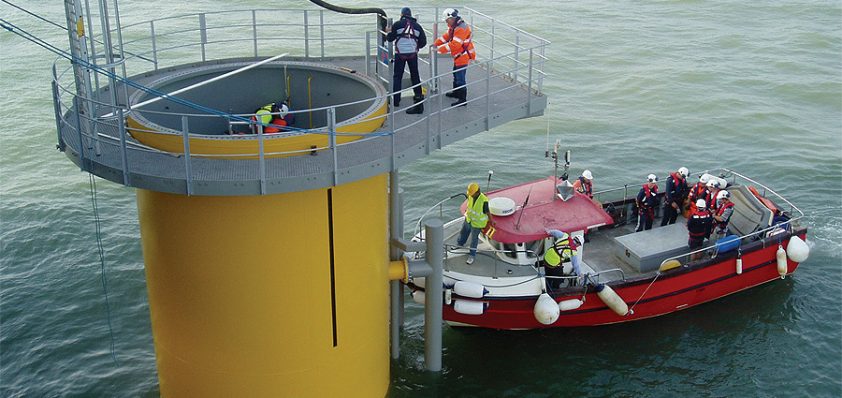 Technotex Industrial Supply
Weaving success
Technotex Industrial Supply is an expert manufacturer and supplier of a complete range of webbing slings for all lifting and lashing applications.
Produced in accordance with European and International standards, the company's innovative Techlon, Heavy Duty and Multicode types of round and flat webbing slings, and associated products
are designed to meet the requirements of a range of industries. As part of the global Unitex Group the organisation's products are marketed throughout the world, with specific emphasis in the Far East and throughout Europe.
Ralph Greupink and , CEO and commercial director respectively, outline Technotex's operations: "The Unitex Group of companies are specialists in the production of webbing materials. We have a weaving division containing three different companies, one in the UK, the Netherlands and China. Next to the international webbing division we have a division called finished products and this sector has companies spread throughout the world from the UK to the US, Western Europe to Singapore and in China. We produce mainly webbing slings, cargo slings, round slings and we have a high degree of specialism in that programme."
Technotex has a high emphasis on lifting heavy loads and tonnages with minimum sling weight. Heavy slings are hard for workers to lift, and often pose dangers if made out of metal or wire, which can result in slow operations. The innovative woven fibre slings of Technotex are able to lift a range of weights from one to 120 tonnes. The company's latest development has been in the integration of Dyneema products into its portfolio. Dyneema fibre is made out of HPPE (high performance polyethylene) and has a high resistance against chemicals.
Ralph highlights the latest product to join Technotex's utilising this new Dyneema technology: "We have a new unique product called the UltraLift that is made out of Dyneema fibre. It is a very lightweight product that makes for easy handling and reduces physical problems with workers. It has a lifting capacity of up to 180 tonnes and helps companies achieve better handling times. It offers the best solution
for health and safety in operations and some companies have seen their production rates increase threefold."
One of Technotex's main strengths is in the tailor-made solutions it can offer to clients. Its dedication to innovation means that no customer need is ignored, there is no fixed programme to the company's operations and as such finding unique solutions is part of Technotex's day-to-day operations.
The company has identified the offshore industry as a key market in its current operations. With focus on providing the utmost protection for both the lifting procedure and the load itself the company also uses PES, PVC and Polyurethane for lashings used as cargo restraints on trains, tracks and vessels. With distinct emphasis on providing customers with options Technotex's lashings are made to fit every purpose with huge variety on lashing capacities and standard tension force. The lashing and lifting products are ideal for the oil and gas industry, as well as for agricultural, geo-textile, automotive and aircraft sectors. In addition the company works with a sister company Ridgegear to produce height safety products such as harnesses and practical fall protection solutions to all industries.
Sustainability and ecological factors play a key part in Technotex' business and product development. With the reduction of heavy wire ropes being used for lifting the power output is less as the lifting process is lighter and uses less energy and more can be lifted in a set amount of time.
Like many other companies, Technotex has been hit by the recent financial crisis. However with the new UltraLight round sling having such success in the lifting market, due to its health and safety benefits and energy efficiency, Technotex is still one of the premier suppliers of specialised webbing products. The organisation is forever looking for development, innovation and expansion in the market, as Ralph explains: "The market is very demanding at the moment, it is constantly changing and as a manufacturer you can't stay still; you have to anticipate the changes. We want to expand in the markets we are already fairly strong in such as Western Europe, the US, the Middle East, Singapore and Australia. One of the new and upcoming areas we are interested in at the moment is South America. In five years' time we definitely want to be recognised as one of the major players in heavy lifting."
Technotex Industrial Supply
Products Industrial webbing