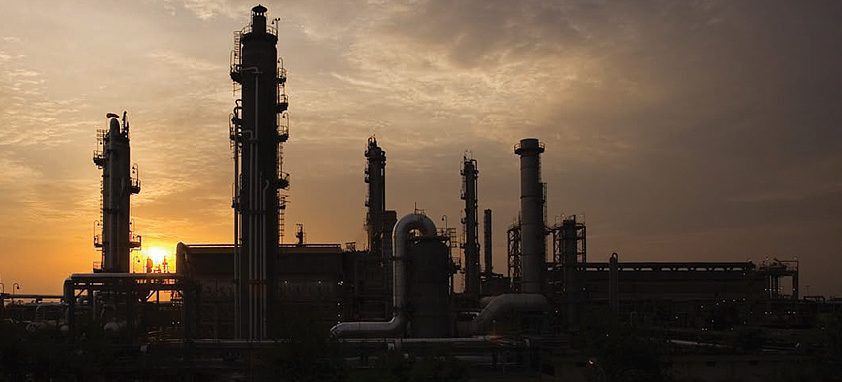 Quality, commitment & excellence
Tecnimont ICB Pvt. Ltd. (TICB) is a 50-year-old company based in India. As a leading engineering, procurement and construction (EPC) company, it offers its services to the oil and gas, refinery, polymer, petrochemical, fertiliser, chemical and other related sectors, as well as providing EPC services to group companies for projects worldwide.
Mr. G. Sathiamoorthy is the managing director of TICB, and he oversees and is responsible for all of its operations in India. He gives more details on the company's heritage: "TICB is a wholly owned subsidiary of Tecnimont, S.p.A, Italy and an integral part of Maire Tecnimont Group, an internationally acclaimed engineering and construction group, which operates in the field of
chemicals and petrochemicals, oil and gas, power, civil engineering and infrastructure. The Group offers a wide range of competences from feasibility studies to front-end engineering design, technology selection, project financing and project realisation on a lump-sum, turnkey basis."
Mr Sathiamoorthy elaborated further about some significant contracts on which the company is working: "Our key focus is in the oil and gas and petrochemical sector," he began "Last year was significant due to the acquisition of two major contracts within the petrochemical sector in Gujarat for ONGC Petro additions Limited (OPaL), a joint venture company promoted by Oil and Natural Gas Corporation (ONGC), Gujarat State Petroleum Corporation (GSPC) and Gas Authority of India Limited (GAIL). These awards represent an important milestone for Maire Tecnimont to consolidate its presence in the Indian EPC sector.
"In the refining segment, TICB is currently executing the Heavy Coker Gas Oil Hydrotreating unit (CHTU) of MRPL at Mangalore, as well as the Sulphur Handling and Storage Project of Indian Oil Corporation Ltd (IOCL) at Panipat on EPC LSTK.
"TICB also executed multiple Carbon-Dioxide Recovery (CDR) units for IFFCO, Nagarjuna Fertilizers & Chemicals Ltd, Gulf Petrochemical Industries Company and so on. We have recently commissioned a 450 TPD Carbon Dioxide Recovery Plant in Bahrain for Gulf Petrochemicals Industries Co (GPIC) and as a consequence of TICB's superior execution standards have also bagged new orders from GPIC for the EPC realisation of its HP Steam Boiler and substation projects in Bahrain."
Such was TICB's distinction in the execution of these projects that in the framework of the 25th IPMA World Congress held in Brisbane, the PP Panipat and CO2 Recovery Bahrain projects were awarded with the 'IPMA International Project Excellence Award 2011' as Prize Winner in the categories Mega projects and Big projects respectively.
Although based in India, where Mr Sathiamoorthy describes the market as 'buzzing', TICB has been working in the Middle Eastern markets as well. He gave more details: "TICB has the references and the capabilities to undertake new projects in India, where there is a lot of potential in the oil and gas industry, and some LNG terminals are under discussion. The company is also eyeing a few prospects in the refining segment. We do foresee the refining sector to gain momentum in the country.
"TICB's presence in the Gulf is more attributed to the foreign operations, where you need to register and have a local presence to execute a construction project. We have the competence and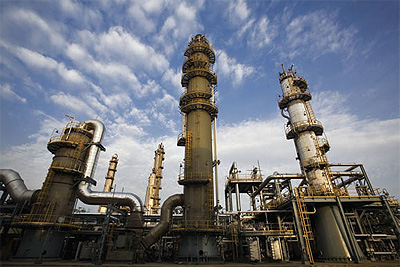 experience of executing oil and gas projects in the Middle East as an Independent Unit. As I mentioned earlier, TICB received repeat business from GPIC and are in the process of implementing their project in Bahrain for the supply of high-pressure boilers. Our main market is India. For the Middle East and Far East Asia market, we are looking at projects where sizes are suitable to our capacities."
Nevertheless, EPC projects today are getting more complex and the realisation of larger projects is getting uncertain; at the same time projects are being broken up into phases for cost benefits. Mr Sathiamoorthy explained how being part of a global company has helped it adopt the 'multi location project execution model' and the advantages and challenges it brings: "This model offers benefits in terms of cost and availability of resource, however it also throws up big challenges in terms of project management, engineering execution and procurement. Also we have other non-technical challenges to overcome so we can deliver the project to the satisfaction of the end client/owner.
"The main risks for contract implementation in India are those associated with vendor deliveries, interface management, site conditions and external issues such as taxation/procedures and state/central level legalities. Besides you also have constrains on infrastructure, which puts a strain on the logistics planning and extent of supervision. However since we anticipate these to a large extent the project implementation takes into account these uncertainties."
Having such a detailed understanding of overcoming these challenges has resulted in TICB's respected reputation, which Mr Sathiamoorthy noted is also due to its strong technology orientation and its people. "TICB's added-value to the group is its human resources," he asserted. "Indeed, 40 per cent of the group's employees work for the Indian subsidiary today. Although the company started as an engineering centre, it is no longer just that, it is now seen by our shareholders as a 'Centre of Excellence' for EPC jobs. As a matter of fact, TICB's people are not only tuned to do engineering in India, but they have proven competence on a global platform. For any job that Tecnimont takes up, India's engineering capacities are naturally granted. The fact that a majority of the engineering work will be executed in India is a transparent fact shared with the client and very well received."
Mr Sathiamoorthy went onto to note that two new acquisitions were also adding to TICB's portfolio of expertise: "The last acquisition Maire Tecnimont made of Technip KT, Rome (Now rechristened Tecnimont KT) – a process engineering company that comes with a very rich experience and with good knowledge and references in the refining area – gives us an edge in positioning ourselves in the market. We will be working together with the business and leveraging its technology. In addition, the acquisition of Stamicarbon – the Group's urea licensing unit – has added to our competencies in the fertiliser sector."
With the support of a knowledgeable parent company and the sterling reputation it has already created, the future looks bright for TICB. "Refining and fertilisers are the two areas where we see the most potential," noted Mr Sathiamoorthy. "In addition, TICB does not currently look at the upstream market, although that might change in the future. The company is more focused on the gas processing and refinery units. Although our crude treating capacity far exceeds the country's requirements, we see a lot of growth in the refining capacity of India in the near future. Tecnimont Group foresees a great potential to participate in these expansion and debottlenecking projects."
He concluded: "TICB works on three core values: quality, commitment and excellence. We have proven ourselves with quality delivery, commitment to timelines and excellence in engineering. We look forward to bigger opportunities and challenges."
Tecnimont ICB
Services: Engineering, procurement and construction