Global ambitions
Teekay Petrojarl, operating as part of the global Teekay Group, is one of the offshore industry's largest operators of floating production, storage and offtake (FPSO) vessels.
Primarily operating in the North Sea oil and gas markets, the company is planning to extend its scope to further international areas in the future. With many years of operating experience in the industry, and employing competent and hard working personnel across the business, the majority of Petrojarl's shares were acquired by Teekay in December 2006. In moving forward, the company can draw on the technology and experience of the rest of the Teekay Group as it establishes shore bases across the globe.
Peter Lytzen joined the company as president and CEO in August 2007, and he explains the origins and strategies of the organisation: "Teekay Petrojarl is an established provider of FPSOs, and we currently operate five of these vessels: four in the North Sea, and one en route to Brazil for Petrobras. We are the first FPSO company to work in the North Sea, so we have a long track record in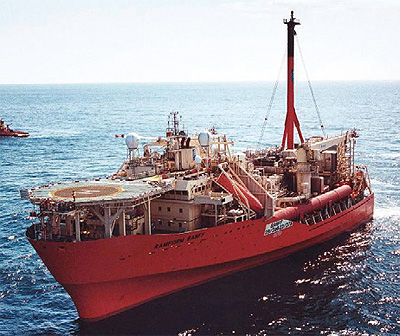 completing projects in harsh environments in this offshore sector. We aim at maintaining our strong position in the North Sea, as we still see this as an interesting and vibrant market area. We will use our experience to develop our business further, and there are a number of interesting projects and developments emerging north of Norway, close to Russia. The harsh environmental conditions of this area is similar to the area West of Shetland, a location we have worked in previously, so this is a benefit to us in understanding the needs of this new market."
Peter continues by outlining the strengths of Teekay Petrojarl in the oil and gas sector: "Managing FPSO operations is one of our core assets, and we concentrate on adding value to our clients' projects. We can provide a solid operation with a large degree of experience, and we can ensure high operating skills with a low risk factor. We work closely with our owners Teekay and benefit from the synergy of being part of a global group. One of the most important aspects is that we have access to modern hull design through Teekay's background in tankers, and this means that we can get hold of this type of vessel at any time to use as part of our services."
The company's experience within the offshore market has widened the scope of its operations, as Peter describes: "Teekay Petrojarl aims at applying its experience and knowledge of the North Sea to the international market, as well as transferring core staff to ensure the seamless transition of our operation practices. Our first FPSO is en route to Brazil right now, and work on the vessel was completed in Poland. This is the first step in increasing our scope and activities outside of the North Sea, and we are looking to markets in Brazil, West Africa, the Gulf of Mexico, and Australia, as our core target areas of expansion."
Peter continues by explaining how Teekay Petrojarl's organisation is designed to ease the development of operations in international locations: "One of the advantages that we have over competitors is that we don't believe in subcontracting our projects: the core of our operations is completing projects ourselves, and we need to maintain this as we expand internationally. We have quite a strong operational set-up already through completing all projects ourselves, so when it comes to developing new procedures, systems, and training facilities in a new environment, the transition is simplified. We will establish independent shore base operations, but they will still be linked to our main office in Trondheim. It is not possible to remotely control international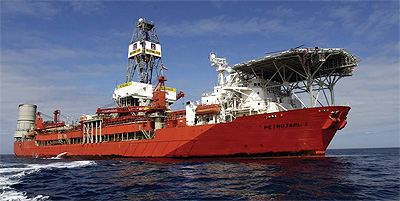 operations, so we must set up localised offices. We must therefore focus on employing local staff both onshore and offshore, as there is a talented global personnel market out there. The challenge is to ensure that the staff we bring in have the same attitude that Teekay Petrojarl encourages throughout its organisation.
"However, we have not had many issues regarding people applying for employment at Teekay Petrojarl," Peter states. "For instance, when we advertised for our Brazilian venture, we received more than 2000 applications, which is a very encouraging figure – and many of the applicants were very well qualified. Our concern within the North Sea is that it seems to be less attractive for young people to find employment in the offshore industry, as the average age of staff is increasing. Despite offshore employment offering many fantastic opportunities and being an attractive place to work and develop skills, young people are more inclined to find work in onshore business areas," he acknowledges.
Teekay Petrojarl is concentrating on its range of services within the offshore industry, and this includes focusing on developing new technology within the division. Peter elaborates on potential areas of growth: "Within the energy industry, there has been a tendency to concentrate less on the gas sector, and a lot of the fields are developed so that gas is re-injected into the ground for future use, even though this process will be more difficult as time progresses. Modern demands within the energy sector, particularly taking onboard environmental concerns, are making gas an important area of growth within the industry. Smaller 'stranded' gas fields are now gathering attention, and Teekay Petrojarl is focusing on developing compressed natural gas (CNG) technology. Teekay is already one of the biggest operators of vessels within this offshore sector, and this puts us one step ahead of the field in this respect."
In regards to future growth, Peter remains optimistic about the company's position in the market: "There are many good opportunities for Teekay Petrojarl to experience continued organic growth, especially considering our long operational track record. The access that we have to hull technology through Teekay means that we can meet delivery times specific to projects we undertake. We are very active in pursuing new business opportunities, and we will soon be bidding on several new contracts.
"Many of the emerging companies in this business don't understand what it takes to operate over a long period, and will have problems in establishing efficient operations," Peter comments. "Anyone can build an FPSO, but operating it over the next 30 years is a different challenge altogether, and this is how we have excelled throughout our history," he concludes.
Teekay Petrojarl ASA
Industry: FPSO operators