An energising performance
Energy, in the form of oil and gas, powers industries and fuels our transportation systems, which in turn improves the quality of our daily lives.
That energy has to be moved from where it's produced to where it's consumed, which is where Teekay Shipping Norway steps in to transport oil and gas, on behalf of its customers, throughout the world safely and reliably. Teekay is an essential marine link in the global energy supply chain, serving the world's leading oil and gas companies, and connecting its customers' upstream oil and gas production with their downstream refining and distribution.
Founded in 1973, Teekay is a recognised international leader in energy shipping and has positioned itself as the Marine Midstream Company. Having grown from a regional shipping company, mainly in the Indo-Pacific region, into a global provider of marine services to the oil and gas industry, Teekay's core purpose is to be the first choice for customers in the shipping industry.
Operating as part of the international Teekay Group, Teekay Shipping Norway can draw on the technology and experience of the rest of the corporation. Besides this, its strength lies in its global reach and the quality of its personnel and operations. The strength and flexibility of its fleet is also an asset and creates a significant competitive advantage for Teekay's customers.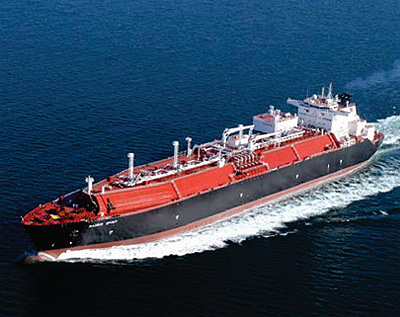 The organisation operates one of the world's largest conventional tanker fleets and can undertake any crude oil volumes, considering the breadth of its task force. Once the oil is refined, Teekay's product tanker fleet can transport a variety of cargoes such as petroleum, kerosene and liquefied petroleum gas (LPG) and its shuttle tankers, which perform 1200 lifts each year, transport crude oil from offshore production and storage facilities to onshore oil terminals. The organisation's vessels are specially equipped to ensure exceptional operations in the harshest offshore conditions. It has also added lightering to its service portfolio, which is the ship-to-ship transfer of oil on its way to production sites.
Since entering the natural gas shipping market in 2003, Teekay has carved out a fast-growing presence in liquefied natural gas (LNG) shipping and, considering that natural gas is an abundant commodity with its use expected to double over the next two decades, Teekay plans to seize opportunities to position itself as the customer's first choice when transporting gas from the production flange to the receiving terminal. Teekay already boasts one of the world's largest independently owned LNG fleets and, in growing this area of service, it draws on years of handling the industry's most challenging shipping assignments.
Owing to several long-term contracts requiring the shipment of LNG for major customers, Teekay is managing the construction of the next generation of its LNG carriers, which are highly sophisticated, doubled-hulled vessels. The tanks are being built with special cryogenic material to handle the extremely low temperatures of the cargo and are equipped with emergency shutdown systems to maximise safety during loading and unloading operations.
Teekay is actively developing a new way to ship natural gas in the form of compressed natural gas (CNG) in order to bridge the supply chain gap between pipeline transport and seaborne LNG shipping. Both methods call for huge gas production volumes to justify the investment so it's important that CNG shipping solutions provide a third, less capital-intensive alternative. A new company, CETech – created by Teekay, Statoil and Leif Hoegh – is collaborating to develop concepts for transporting CNG under high pressure on specifically equipped vessels. This emerging technology will reduce both the cost of transport and the energy loss associated with liquefying gas. When it comes on-stream, CNG shipping will complement the industry's existing pipeline and LNG shipping methods.
Besides offering transportation services, Teekay provides commercial management services that both new entrants to the industry and experienced tanker owners benefit from. The company gives ship owners access to its unique worldwide marketing, chartering and operational services, and has the knowledge to help itspartners maximise their fleets' earnings, minimise the impact of fluctuations and manage operational risks. Teekay has earned such an impressive reputation as an expert in its field through its responsiveness to energy customers' needs, its financial strength, world-class training, and safety and environmental programmes.
Using a combination of proven practices and innovative ideas, Teekay provides the broadest range of marine midstream solutions in the industry and its comprehensive marine logistics capabilities include tanker, ship-to-ship transfer and commercial management services. With more than ten per cent of the world's seaborne oil transported on its tankers, Teekay's customers depend upon the business to deliver their oil safely and reliably, wherever it needs to go in the world.
Teekay Shipping Norway
Services Transportation of oil and gas