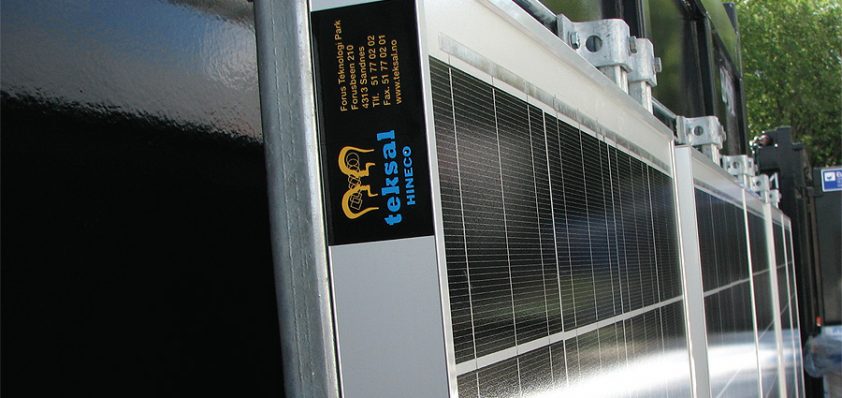 Bright spark
Having entered the oil industry in 2006, Teksal Hineco AS specialises in producing electrical and electro automation systems, and was formed after Teksal Automasjon AS, an engineering servicers business, acquired Hineco AS, an electrical products manufacturer, three years ago.
Its success thus far has b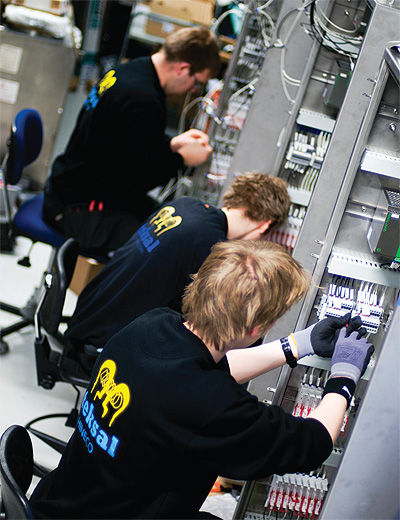 een impressive; Teksal is already beyond its target for this year's turnover – the aim is 183 million NOK but the business is on course for finishing the year reporting a 200 million NOK figure – and last November it took the opportunity to unveil a new website.
So what does Teksal achieve? Simply speaking, the organisation improves its clients' performances through co-operation and technology. Teksal boasts more than 150 employees in various locations – Stavanger, Asker, Bergen, Trondheim and Jørpeland – and its core business is supplying electrical engineering and automation systems to the traffic, energy, water and sewage, and the oil and gas industries, as well as the industrial sector.
The company's scope of supply includes the construction of switchboards, development of automation solutions (PLC and HMI systems) and delivery of complete turnkey systems. Additionally, it is well versed in producing products for use in hazardous areas. In terms of its ethos, Teksal firmly believes that co-operation leads to involvement, which in turn generates ideas and excellent solutions.
Speaking to European Oil and Gas Magazine about the organisation's current activities, CEO Martin Haga introduces Teksal: "Norway has long been our core market though we have some export activity, which will increase over the coming five years. We're undertaking all electro-automation work for the oil industry and renewable energy, and we also take care of water and sewage, to touch on a little of our expertise. Our focus for the oil and gas industry started in 2006 and business has been growing rapidly over the last two years, and it is continuing to grow for us. We have a strong focus on ensuring our organisation remains cost efficient, we operate according to excellent values and we are very competent at training."
Elaborating further on Teksal's strengths, Martin adds: "We can supply any electrical automation solution for a customer specified product and we deliver various products for different areas, as well as complete systems and modules. We can provide motor control systems and complete electrical cabinets of all kinds. An example of one of our specialised products is the laser we have developed that is used for anti-collision of cranes. The first in the world was installed three months ago and it basically detects whether there are any objects that could obstruct a crane in motion in order to avoid collision."
Martin is proud that the business is able to cater to a wide variety of companies, from different sectors, and that it has shown strength and signs of longevity in terms of surviving the current global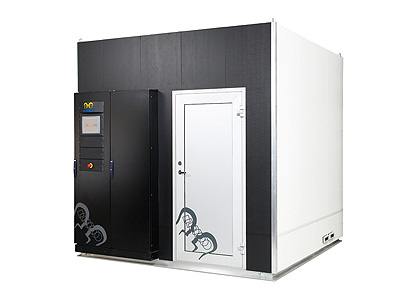 recession. "All types of solutions are very important, particularly building modules, and our mechanical competence is an area in which we will strengthen in the near future," Martin notes. "The market has shrunk as a result of the economic downturn so all of the players, including us, are more competitive and will continue to be. That is why it is important that we have achieved what we have – we are focused on results and we have a very long-term perspective, which has been integral to our success."
While Teksal is relatively new to the oil industry, the company is making promising progress and plans to expand upon its presence in this sector, as Martin reveals: "We have a small market share but we're a good organisation and we build quality systems, so I believe we'll enjoy significant growth in the oil and gas industry over the next couple of years, meaning our share of the market will increase."
Martin is right to be optimistic considering the progress the company has made over the past few years and the fact it is looking likely that Teksal will exceed the target it set for itself in respect of 2009's turnover. As part of the company's future plan, Teksal is working towards becoming one of the leading electro automation system companies in Norway, with a turnover of half a billion NOK by 2012
Teksal Hineco AS
Services: Electrical engineering and electro-automation systems