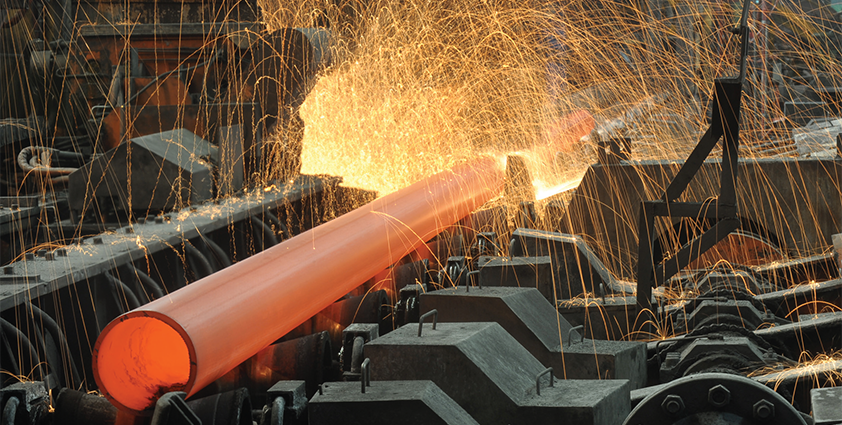 Pipe mania
Globally recognised as a leading pipe company within the oil and gas industry, Tenaris supplies a huge range of pipes and tubing to the oil and gas majors, engineering procurement and construction companies as well as to other specialised industries including the automobile, construction, and mechanical sectors.
The reputation of its Italian operations, known as TenarisDalmine, stems from more than 100 years of excellence that began in 1906; then, as now, within the Tenaris industrial system, it has a specialisation in the manufacturing of seamless tubing for industrial purposes. A town grew up around the factory, taking the name Dalmine and eventually sharing this name in 1920 with the company that originated it when the business became known as Stabilimenti di Dalmine.
By the latter half of the 1930s, the company had established itself as a world-leading producer of seamless tubing and, despite major damages suffered by its factory during World War Two, it returned to pre-war production capacity by 1946. Following a name change to the simpler, stronger Dalmine S.p.A., the company decided to grow its business through a series of strategic acquisitions: first a gas pipe production facility in Sabbio Bergamasco in 1956, then a cold drawn tube production line the following year in Costa Volpino, followed by a Fretz-Moon pipe-welding plant in Piombino at the end of the 1960s. Various acquisitions followed through the decades, expanding the company's capacity, until 1996 when it was itself finally acquired – by Techint Group, one of the largest engineering and construction corporations with different lines of businesses. In 2002, within the Techint Group, Tenaris, the division grouping several steel pipes manufacturers around the globe, was formed and the Italian operations, including five plants were put under this umbrella of the TenarisDalmine brand.
Today, Tenaris's product portfolio covers the entire range of pipes, connections and associated accessories necessary for contemporary offshore and onshore oil and gas drilling. In total it produces approximately six million tonnes of carbon, low and high-alloy steel products in various dimensions; OCTG, risers, export lines, coated pipes, drill pipes, umbilical tubing, bends, coiled lines and buckle arrestors. The company also offers a line of premium connections under the brand TenarisHydril. These meet specialist demands such as with its Blue Series, to offer the most advanced and reliable drilling general use connector on the market, or the highly specified compression- and bending-resistant Wedge Series 500.
Tenaris has become recognised for not only the superb quality of its products but also the steps forward it makes in piping technology, whether it is improving resistance and capacity or bringing in an entirely new concept such as the trademarked Dopeless technology, which eliminates dope lubricants from pipe threading and thus the need for cleaning and certain handling procedures. First introduced to North Sea projects in 2003, more than six million connectors with Dopeless technology have been sold to date, to more than 20 countries around the world. The advantages it presents including cost and time savings, improved reliability, better safety and greater application flexibility, are typical of the company's innovations.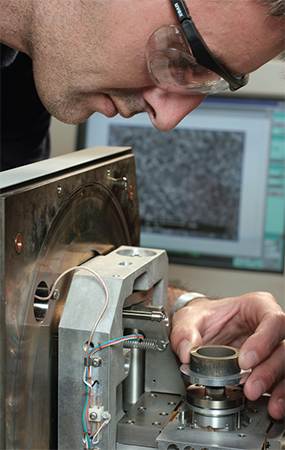 One ideal case study of Dopeless technology's benefits can be seen in Petrobras Argentina's project to build a series of new gas wells at the Neuquina Basin in Patagonia. The extreme CO2 conditions demanded a tubingless well design that uses the long-string casing directly as a conduit for fluids. Having recently attended a Tenaris presentation on Dopeless technology, Petrobras Argentina decided to run trials to see how effective it would be, operating two otherwise identical wells with two different long-string casings: one using standard TenarisHydril Blue and the other using TenarisHydril Blue Dopeless. This parallel trial revealed the Dopeless well running at an average of 20 joints per hour, peaking at 28 joints per hour, equating to a reduction in average rig time of nearly 30 per cent. This was attributed to there being no rejects or re-runs throughout the trial, whilst also providing more consistent make-up results.
These could not be achieved without a strong research and development department, of course. Tenaris counts on four R&D centres across its group and the Italian R&D centre, set up in Dalmine in 2008, is the most recent of the lot. This centre focuses specifically on hot-rolling technology and the power generation sector as well as certain industrial products with facilities for transformation analysis, physical rolling simulation, fatigue testing and creep testing. It's primary area of research, though, is hot-rolling modelling including physical and numerical modelling, micro-structural evolution and metallurgy of carbon and micro-alloyed steels. The company collaborates with leading research universities around the world to ensure that R&D remains at the cutting edge of current technology.
As an industry leader, Tenaris has performed admirably recently with overall Q2 2011 net sales and income figures of $2403.1 million and $304.7 million respectively. However, the company highlights that total sales growth has been held back by two key factors: lower sales in the Canadian region due to harsh weather conditions, as well as greatly reduced shipments to deepwater and ultra deepwater pipe projects following the Deepwater Horizon incident. In addition, rising costs in materials and energy mean operating income and margins did not show as much growth as hoped. Nonetheless, activity is beginning to grow once more and with new, major drilling projects recently or soon to be unchained, the prospects for Tenaris and its TenarisDalmine mill look exciting.
With a name that equates to quality and a proven record to back up this reputation, Tenaris' success looks certain to continue rising. It already has major contracts on the horizon, including the recent agreement with PCC Energy Group to supply corrosion resistant alloy (CRA) tubing to major new Saudi Aramco development project at the Arabiyah & Hasbah offshore gas field, and with DONG Energy after it chose to use TenarisHydril Blue Dopeless connections at its Trym offshore oil field. Meanwhile, the company continues to invest tens of millions of euros into R&D to ensure its products remain relevant to the industry. All this taken into account, the future for TenarisDalmine and its wider family are bright.
Tenaris
Services: Steel piping and accessories