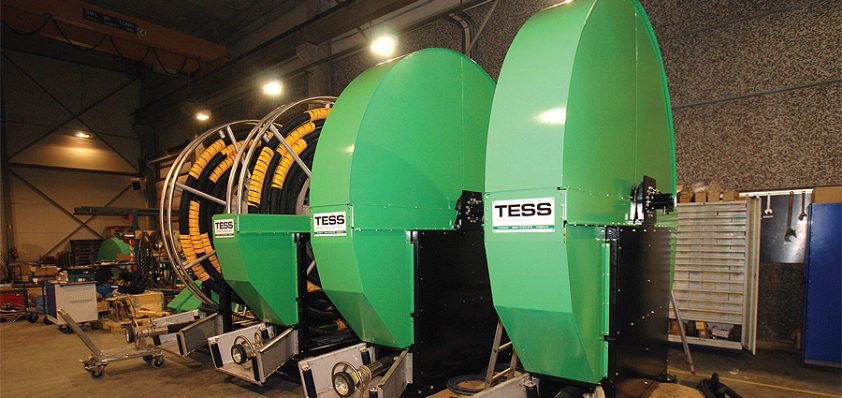 Anything hose
TESS-JNW Ltd was established in Aberdeen as a provider of deck and engine supply services for oil-related shipping and marine equipment.
Originally called JNW services, the company changed its name in 2006 after being acquired by Norwegian hydraulic hose manufacturer, TESS. Now operating as a wholly owned subsidiary of its parent company, TESS-JNW is responsible for providing a range of hoses – both hydraulic and bulk, safety equipment, pipe fittings, fastenings, valves, pyrotechnics, tools (hand and power).
The TESS group benefits from a network of more than 100 locations across Norway alone, and it holds more than 40 years' experience in providing technical solutions to clients within the industry. Headquartered in Drammen, near Oslo, TESS is able to provide extensive support to all its subsidiaries, and it promotes continuous development of its personnel towards the best possible product application and highest technical expertise.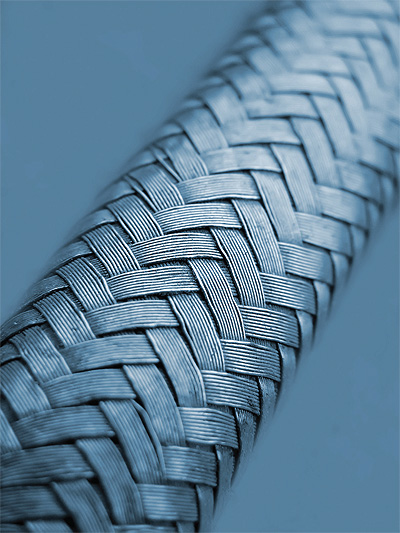 James Wood, sales director at TESS-JNW, recalls the point at which the Norwegian group acquired his company: "TESS first approached us in 2005, enquiring about the possibility of a buy out. We agreed because we saw it as the next step in the natural progression of our company. The vast majority of our income at the time came from Norwegian ship-owners, whereas TESS wanted to break into the UK market. It was a move that has served us both well."
Being part of a larger group has strengthened the operations of TESS-JNW significantly, and James reveals how: "TESS is a very large company and has carried out work with the likes of Statoil and Norsk Hydro in Norway. Its influence within the industry is growing steadily and, over the past few years, it has become truly multinational. Through our connection with TESS, we now deal with hydraulic hoses to a greater degree, and we are the only company in Aberdeen to stock International Marine Organisation (IMO) approved products in this area."
Whilst TESS-JNW has continued to grow under the TESS banner, James believes that his company has always possessed a very proactive approach: "The fact that we are very service-orientated is one of our main strengths as a business. We operate seven-day weeks and we always have someone at the office during the weekend to ensure that any customer queries can be responded to immediately. We can also deliver specialist hose assemblies quickly, and are able to get them to the customers within three days as opposed to the three-week time scale that many of our competitors offer. In doing this, we are able to turn more than 90 per cent of our quotes into orders – which is an excellent record, especially considering the current climate."
Mother company TESS has also recently designed a revolutionary new dual-layer hydraulic hose that is designed specifically for hazardous zones. James explains how this works: "Under normal circumstances, if a hose bursts in an area like this then the spillage can trigger a complete plant shut down until everything is cleaned up. Our product, however, which is essentially a hose within a hose, avoids this issue. If the inner hose bursts, the contents instead fill the outer hose and run off to a spill tank via a bleed line."
This can save both significant time and costs for the client, as James continues: "By linking the system to a pressure stat, any leak in the inner hose can be detected and the plant shut down automatically. A single engineer will then come and replace the hose within 20 minutes, as opposed to a cleanup crew taking half a day to rectify the situation."
Another key product innovation that TESS offers is a patented hose float. James highlights the specific advantages of this product: "The sort of hoses that our customers work with are normally four inches in diameter and more than 100 metres in length. Quite often, the hose floats included are based on a very rigid design, which makes the larger hoses difficult to coil up and store away. Our floats, on the other hand, have an ergonomic design so the hose can be reeled in and doesn't have to be left lying on the deck."
With so many unique products both on the shelves and in the offing, TESS-JNW looks set to expand as part of the TESS family. James concludes: "We are always looking for new clients to work with – we have recently been supplying a new type of hose for use in the dredging and decommissioning markets. By continuing to expand both our product portfolio and our customer base in this manner, I expect that business for TESS-JNW will really start to pick up in the third quarter of 2010. We may have been hit by the crisis, like most in our industry, but we are all eagerly looking forward to a productive 2011."
TESS-JNW Ltd
Products: Hydraulic hoses