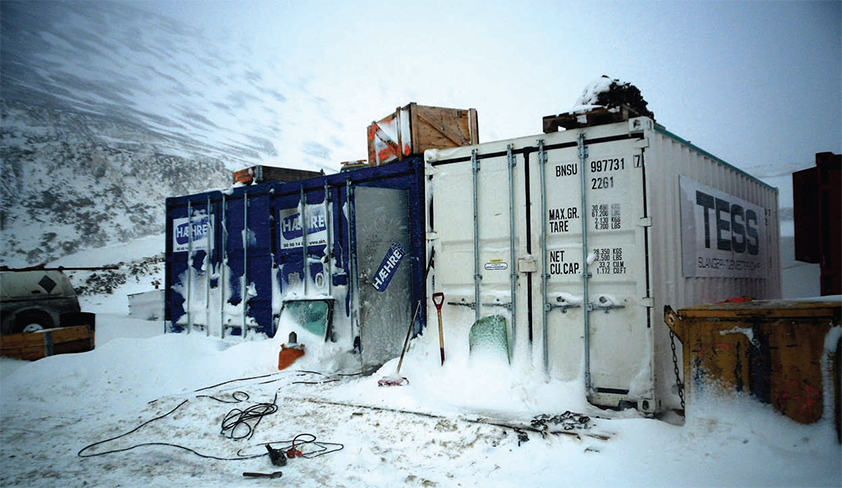 Right on the hose
Since it was last featured in European Oil and Gas Magazine during 2010, TESS has continued in its mission to 'hose the world' and maintained steady momentum in recent years.
It has increased its turnover from 1.9 billion NOK in 2010 to an estimated 2.5 billion NOK for 2013, and in addition to this it has continued to develop the TESS Hose Management (THM) database. THM was developed to catalog hose specifications and performance rates to reduce the delivery time of suitable replacements and equivalents. The system also allows for a detailed analysis of hose suitability in various applications. During 2010 there were 23,894 registrations and so far in 2013 there have been 50,396 additions to the register. This gives a total of around 240,000 hoses logged to the THM system. Further developing its business, TESS has opened new branches in Macae (2011) and Houston (2012), as well as four new Partnershops, which offer localised hose solutions to customers, as well as becoming active in a further ten locations across Norway. The company has also continued to develop its reputation within the oil and gas sector and has been awarded several new frame agreements with key clients including Statoil, FMC and Shell.
The backbone of the company continues to be hoses, couplings and related services. Since 2010 it has continued to develop and improve its product range so that it remains able to offer products and services with market leading returns on investment. This is an area in which the company feels its services have become even more prudent in recent years, as business co-ordinator Bent-Ole Hilbert explains: "While TESS is founded on safety and quality, we are concerned by an increasing number of examples of quality being compromised by price in an industry where uptime and safety are in the spotlight. TESS will stay loyal to its principles and has instead focused its resources on developing and designing complete uptime solutions and concepts." The core of this approach will be to work closely with its clients to develop long-term relationships and establish a firm understanding of their challenges and needs. By working in collaboration with its customers TESS is committed to providing tailor made concepts through its range of integrated solutions including its TESS Pertnershops, e-commerce and container solutions. These, in conjunction with the knowledge and expertise gained through the TESS Hose Management database, are all focused on the reduction cost related to downtime, maintenance and logistics and to optimise the refurbishment process and improve HSEQ.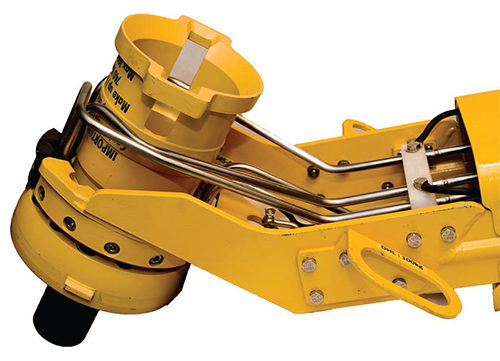 TESS integrated solutions represent an innovative approach to customising a supply solution in close collaboration with customers. As a result, clients can expect an impeccable level of knowledge and professionalism as well as a more efficient and cost effective buying solution, with an agreed and customised product range. During July of 2013 TESS opened a Partnershop at the processing company Boliden Odda, which is set to greatly reduce Boliden's buying operations. "The reasoning behind establishing the Partnershop was based on the fact that Boliden themselves understood that they had a purchasing solution which was unnecessarily costly. Almost all of the employees were purchasing their own item, and both the resources used on purchasing and the transaction costs where high," begins Bent-Ole. "Through close collaboration and thorough analysis the foundation of a good tailor made solution was made. Instead of a large number of invoices, it was agreed that there would only be 12 invoices throughout the year. TESS is replacing 70-80 different suppliers and the agreement guarantees that Boliden will save 25 per cent compared to how purchasing was previously organised," he explains. TESS has established several Partnershops over the years, including customers like FMC and Wärtsila.
TESS International remains focused on the professional market, with solutions for both onshore and offshore applications. It operates with a diverse client portfolio in a range of sectors including offshore oil and gas, maritime markets and the subsea environment. Offshore and subsea markets are an area where the company anticipates significant growth and has invested heavily in during recent years. "TESS was one of the founding companies of Subsea Valley, a cluster of companies representing market leading technology in the area between Oslo and Kongsberg," says Bent-Ole. "It is estimated that the companies in this area alone account for 73 per cent of global subsea installations, with FMC and Aker Solutions being two of the biggest players." The group has over 190 members representing 55,500 employees and a turnover of 111 billion NOK. The ethos that drives the group is one of co-operation; by working in partnership the companies involved are able to create a strong value chain with all members pulling together with a focus on expertise, quality and capacity.
The company maintains a close relationship with and supplies major subsea companies. For example, it tenders a frame agreement with FMC for the supply of hydraulic flying leads. Australia and Angola are some of the areas currently being supplied, with further operations starting in Brazil. Within the oil and gas sector TESS is involved in most applications where there is transfer of fluid ranging from subsea jumpers and drilling hoses to jet cleaning and bunkering operations.
Looking to the future TESS is focused on continuing to meet the needs of its customers and anticipating the direction of the oil and gas sector. It sees the need for oil companies to reduce costs and therefore collaborates with operators to analyse challenges and optimise processes. Through its THM system and co-operation with fellow Subsea Valley members TESS represents a key player in enabling the oil and gas industry to progress efficiently. "Some people believe the oil boom is halting," Bent-Ole says. "We do not believe that. The 'age of oil' will go on for a long time and at the same time the renewable energy segment will continue to increase. One of our two founders, Mr Jolberg, believes that the move from oil and gas to renewable energy will be much shorter than many people believe. Within this sector the focus will still be on competency, experience and quality. Many of our partners feel the same way and we will work hard to follow the development into this new market."
Within this the company's goal is both clear and ambitious. By 2020 TESS is aiming for a turnover of ten billion NOK. The company is serious about its fundamental business philosophy of following its customer, and is looking to expand to have 200 locations within Norway. As it expands into new areas it is committed to opening facilities in new geographical locations around the world as it follows customers depending on where their needs take them. As 2014 dawns part of its market anticipation will see TESS develop its own daughter company, TESS Subsea, to further strengthen it's presence in this rapidly growing industry.
TESS
Services: Hoses, hydraulics and related services