TGE Marine Gas Engineering GmbH
Field of opportunity
TGE Marine Gas Engineering GmbH was founded in 1980 in Bonn, western Germany, under the name Liquid Gas International Ingenieurgellschaft GmbH (LGI) by Mr Horst Schierack and Mr Vladimir Puklavec. Starting as an engineering company for the design and supply of gas handling systems for gas carriers that were primarily delivered to small shipyards in northern Germany and Holland, the company grew over the years and underwent a number of corporate developments that have resulted in TGE Marine being acquired by Mitsui Engineering & Shipbuilding Co.,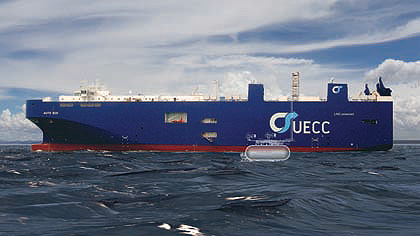 Ltd. in 2015.
Discussing these developments is Bjorn Munko, General Manager at TGE Marine Gas Engineering GmbH: "We were owned by GDF Suez until 2006 when the organisation decided not to support the EPC business that we were involved in. The onshore aspect of the business was largely taken over by CIMC, with Caledonia Investment in London becoming the main shareholder of the offshore/gas carrier division; TGE Gas Engineering GmbH was then split into two firms, which is how TGE Marine emerged from the original company. In 2015, Caledonia made the decision to sell its shares, with Mitsui Engineering & Shipbuilding Co., Ltd. acquiring 99.4 per cent in September 2015; the shares were then increased to 100 per cent, so we are now wholly owned by MES.
"The main benefit of this acquisition for us is that we have better access to the difficult to penetrate Japanese market, while MES gains significant synergies in the ship building market as well as with regards to the equipment it has, such as engines and high-pressure pumps and compressors that we can include in our fuel gas supply system."
TGE Marine was acquired by MES due to the demand for small-to-medium sized carriers for LNG, ethane and ethylene gas as well as LPG, which is anticipated to increase. As such, MES is active in the development and sale of medium sized multi-gas carriers and has been involved in the production and sale of electronically controlled dual fuel gas injection diesel engines (ME-GI) in addition to high-pressure pumps and compressors for fuel gas supply systems that use natural gas as fuel. With both companies boasting technology, engineering and manufacturing expertise as well as enviable customer bases, MES and TGE Marine alike are set to gain an increasingly stronger foothold in their chosen markets.
Furthermore, TGE Marine was an attractive choice due to its long-term experience as a pioneer in the dynamic field of LNG fuel gas systems, LNG bunkering and LNG floating units as well as its reputation as a market-leading provider of engineering services for the design and supply of gas carriers, fuel gas systems and offshore units. Able to deliver turnkey solutions for engineering, design, procurement and construction supervision (EPCS) of marine gas handling and storage systems alongside vessel designs, the company specialises in the containment and handling of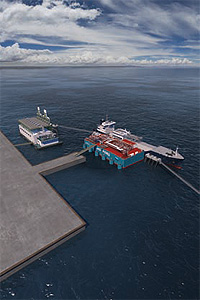 cryogenically stored gases and is at the forefront in the ethylene carrier and small LNG carrier segment.
Bjorn explains the company's process of delivering high quality gas handling and storage systems to customers across the globe: "Our head office in Bonn has a staff of approximately 100 people, the majority made up of engineers and specialists of cryogenic gas systems for the marine industry; we also have a subsidiary office in Shanghai where support, marketing and sales activities take place, however this part of the business is also involved in a lot of local quality management with our local manufacturers as we have our tank manufacturing operations with a sub-contractor in China. We also have some manufacturing activities involving pressure vessels and heat exchangers in China too. Our projects tend to be developed with local agencies or local offices and we then develop the product together with the ship owners or shipyards; when it comes to the execution of the supply contract the complete engineering is undertaken here in Bonn.
"All the equipment required for the plants is purchased as each plant is a tailor-made solution; we then deliver this equipment as a complete package to the shipyard and are responsible for the construction and commissioning supervision with our local site supervisors. We basically help the yard to put everything together in the right order and support the commissioning and start up to ensure the plant works as intended." Notable projects for the company involve the arrival of three bunker vessels arriving in Europe in 2017, as Bjorn comments: "We are proud to have played a part in these projects by delivering the complete equipment necessary to handle the LNG on board all three bunker vessels, including the fuel gas system and type-C storage tanks. This is a development that we believe will trigger further progress and growth in the LNG fuel gas market as there is a lot more LNG fuel available than there was five years ago."
With MES' acquisition complete, TGE Marine is set to continue with its strategy of providing technical excellence at a highly competitive price, and capturing new opportunities in LNG, fuel gas systems and floating storages; the latter ambition follows a substantial level of R&D investment so the company can evolve its core products further in order to address new markets and utilise new technologies. "The goal for us is to increase our market share in the LNG fuel gas market and to participate in the market development that we expect for the small to mid-scale LNG sector," Bjorn concludes.
TGE Marine Gas Engineering GmbH
Services: Engineering, procurement and construction supervision solution provider