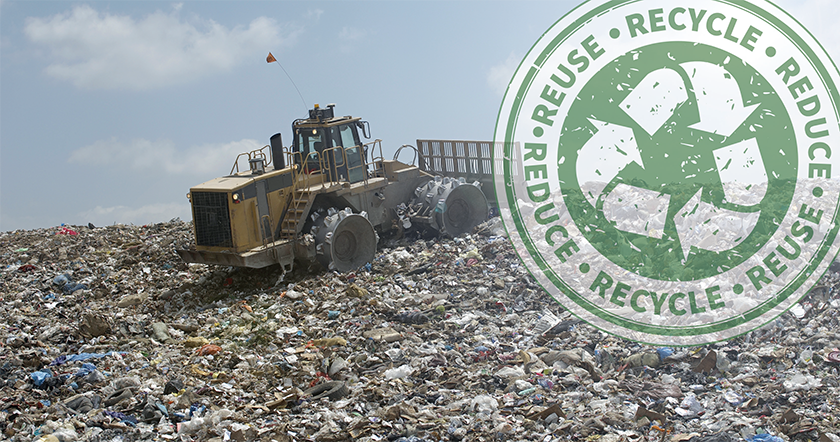 Oil and gas companies are increasingly utilizing a wide range of technologies and solutions to enhance sustainability, lower costs, and reduce their carbon footprint.
Sustainability is an issue that as product developers and manufacturers we need to embrace, but it is not straightforward. As we move forward, we all need to realize that future profitability will be linked to sustainability. From the very beginning of the design process, manufacturers already take many factors into account around the whole lifecycle of a product, from concept, materials, to transportation and end-of-life. Businesses must simply add sustainability factors to their existing design process and actively promote a more circular economy.
As product design and development specialists, sustainability is now at the forefront of our minds in everything we do. When considering product sustainability, there are many issues to consider, including the end of the lifecycle, whether the device is recyclable or reusable, and what are the costs involved? Product waste is a huge and growing problem globally, especially as devices become more complex and incorporate more electronic components and mixed materials.
Sustainability also requires you to consider how to reduce carbon emissions, energy use, water use and material waste across its entire lifespan, from design and material selection, to supply chain, to manufacturing and distribution. Sustainable products are not only better for the environment and attractive to consumers, but they can also offer business benefits in terms of cost savings, investor attractiveness, and improved brand and competitive advantage.
Product cycle
To create a more sustainable future it is vital the whole product lifecycle of a device is evaluated at the design and manufacture stage; from concept development, material selection, design and engineering to manufacturing, packaging, transportation, sales, use, and end-of-life disposal.
Materials 
According to the UK Government, plastic waste in the oceans is set to treble within the next decade. Everyday single-use plastics can take over 400 years to biodegrade, which is why it is so important that product designers and manufacturers look into using more sustainable materials in their equipment. We must look at different materials, such as reusable plastic bio-based material.
Other things to consider include can we reduce the number of different materials used so that the device is easier to recycle? Can we swap plastic for glass or stainless steel so it can be refurbished and reused? Taking sustainability issues into account in the design stage does make the whole process more of a challenge, but the rewards will come both in terms of the environmental impact of your products and ultimately in profit.
Device design
As designers and manufacturers we all have to think; can we reduce the overall dimensions or weight of the product to minimize materials used, therefore also reducing packaging and distribution-related carbon emissions? Can we shrink electronic components to reduce their eventual disposal impact? Is there an opportunity to reduce the battery size, switch to a more sustainable battery technology, or alternative energy storage methods.?
As a general rule, the majority of devices are now getting smaller and smarter, which helps with sustainability issues. One reason new devices are shrinking is because they are being designed for mobile applications which requires the integration of wireless technology, making them smaller and more portable.
Manufacturing process
It's not just a final product which should aim to be eco-friendly, the production process should also seek to be as sustainable as possible. Always consider what manufacturing options are open to you, and whether you could reduce energy and water use. Reviewing the manufacturing processes plays an important role in reducing the impact of production on the environment. New manufacturing technology can also play its part in reducing waste, whilst improving productivity and shortening time to market. Having a sound understanding of where energy is used within the design and production of your device is the key to reducing the long term impact of your product on the environment.
Packaging 
Packaging has huge environmental implications, and is an area where most companies are now really trying to cut back on. As a company we are always asking ourselves how can packaging waste be minimized, and can recyclable or compostable packaging materials be used?
Distribution 
Distribution is important when you are trying to lower your carbon footprint, but obviously represents big challenges especially if you are exporting overseas. Things to consider include; can manufacturing and warehousing locations be chosen to minimize long-distance transportation? Does your distribution company use electric vehicles?
Disposal 
This is a huge challenge for businesses across the board. Efforts to reduce the volume of disposable components are constrained by the need to maintain safety standards. More has to be done to try and move away from single-use devices to more reusable devices, and materials need to be used which can be recycled, or degrade naturally.
DAVID ROSS
David Ross is Managing Director at A2E. To date A2E has worked on 400 projects for 120 customers. This has ranged from intrinsically safe solutions for the oil and gas sector to smart metering technologies for utilities. In 2019 the company became part of Kansas-based Pivot International offering access to an additional 105 development engineers worldwide, as well as Pivot's global manufacturing capabilities. Together with its sister company in the Pivot group, Glasgow-based Wideblue, the two companies can provide a complete end-to-end product solution from concept and prototyping to full commercialization and manufacture.