Powered up
The roots of the Hub Power Company (HUBCO) were formed in the mid-1980s, when there wasn't a single independent power producer (IPP) in Pakistan. Aided by the World Bank, the Government of Pakistan developed a long-term strategy, which envisaged the involvement of private investors in power generation, with the objective of meeting the increasing demand for power in the country.
In 1991, HUBCO was incorporated as a limited liability company in Pakistan and several agreements were signed with the aim of generating long-term finance without direct guarantees from the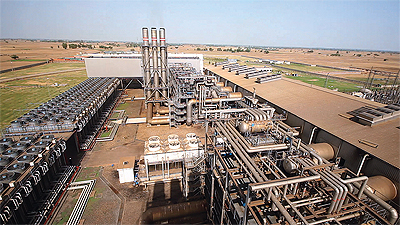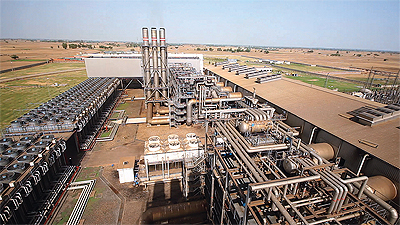 government. In addition to support from the World Bank and other governmental sources such as the governments of France, Italy and Japan to name a few, the World Bank and the import/export Bank of Japan also jointly developed an expanded co-financing operations programme to assist the international commercial debt funding through the provision of a partial guarantee. A significant amount of the offshore debt was also guaranteed by many export credit agencies, while Rupee debt was provided by a group of local banks led by the National Development Finance Corporation of Pakistan. "The investment in this project is still the biggest private sector investment in the history of Pakistan," says Khalid Mansoor, CEO of the Hub Power Company Limited.
In 1994, the National Power International Holdings BV and Xenel cumulatively owned a 34.9 per cent stake in the company and by 1997 the first IPP in Pakistan was up and running. "Three years on, in 1997, the first plant had a total capacity of 1292 MW and was created with state-of-the-art equipment that was supplied by Japanese and Italian OEMS. The company was subsequently listed on the Pakistan Stock Exchange."
The Hub plant is the most efficient steam turbine plant in the country and one of the largest private power projects. The plant consists of four generating units, each rated at 323 MW gross output, with a residual oil-fired single re-heat boiler and tandem compound, twocylinder condensing steam turbines directly coupled to a hydrogen cooled generator. The net available output from this plant is exported to WAPDA's national grid via the power station's 500 kv switchyard.
The company decided to develop a second power plant in Narowal, Punjab, with a net capacity of 214 MW in 2006-07 keeping in view the increasing demand of electricity in the country. Spread over 62 acres of land and located 150 km north east of Lahore, the Narowal power plant was constructed in 2010. Comprised of 11 generating sets based on the MAN 18V48/60 engines, 11 Alborg heat recovery steam generators and one cooled condensing steam turbine from Dresser Rand, the Narowal plant has a capacity of 213.82 MW Nett, and an average efficiency of 45 per cent in combined cycle mode.
To further pursue its goal of being the biggest power supplier of Pakistan, HUBCO made the strategic decision to set up the first ever hydel IPP in Pakistan, Laraib Energy, in 2013. A run-of-the-river based power project, the environmentally friendly plant is located on Jhelum River, 7.5 km downstream of the Mangla Dam, a major multi-purpose water storage project that was commissioned in 1967. Laraib Energy uses the water discharged from the Mangla Dam and is registered as a Clean Development Mechanism (CDM) project by CDM Executive Board under the United Nations Framework Convention on Climate Change.
With a combined power generation capacity of more than 1600 MW, HUBCO is the largest IPP in Pakistan and generates around ten per cent of the country's electricity. However, it is not a company to rest on its laurels and has instead sought out many projects that are complementary to its portfolio.
HUBCO is a strategic shareholder in Sindh Engro Coal Mining Company Ltd which is developing the first ever coal mine at Thar in Sindh Province. Thar has the seventh largest reserves of coal in the world and has not been tapped so far. The utilisation of Thar coal reserves will play a huge role in providing Pakistan with energy security in the future. The mine is expected to begin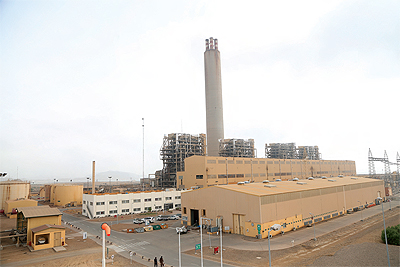 commercial production by mid 2019 and will supply coal to mine mouth power generation projects also being established at the Site including a 330 MW project being developed by HUBCO. HUBCO has created an SPV named Thar Energy Limited (TEL) to undertake this project. Fauji Fertilizer Company and China Machinery and Engineering Corporation are other shareholders in TEL. TEL has started construction of the plant and is expected to achieve commercial production by 2H 2020.
HUBCO has also established China Power Hub Generation Company (CPHGC) in a joint venture with the China Power International Holding, Ltd which is constructing a 1320 MW imported Coal Project along with a dedicated jetty in Hub, Balochistan. The project is expected to start commercial operation in 3Q 2019. One of the newest developments for HUBCO is the establishment of Hub Power Services Ltd (HPSL), which has been set up to manage O&M of its existing power assets and to also explore further opportunities onshore and offshore.
HUBCO's growth initiatives will help erase electricity shortfall in the country by providing reliable year round electricity supply at competitive price which will help kickstart the economy suffering due to energy shortfall. All HUBCO's new projects will be fully compliant with World Bank environmental standards for coal based power projects due to state-of the art environmental protection equipment being added at a huge capital cost.
HUBCO will remain focused on helping Pakistan to become self-sufficient in power generation. "If the economy is going to continue to improve then demand is going to get higher too. Our country will keep needing more power as whatever power we are producing either now or in the future will barely bridge the gap between supply and demand. We need to keep adding capacity year-by-year to ensure the country never faces this type of energy crisis; this is our strategy going forward. If we can help the country to supply an affordable and dependable power that will support and maintain economic stability, this is the biggest contribution a company can make," Khalid concludes.
The Hub Power Company
Services: Largest independent power producer in Pakistan