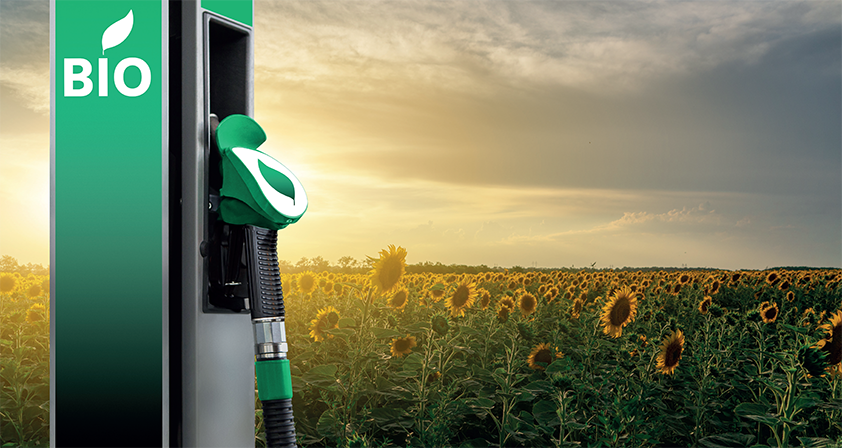 Demand for synthetic fuels is set to grow
Alternative fuels – both synthetic fuels and biofuels – are set to be in high demand over the coming decade. According to research by Bosch, about half the vehicles registered on Britain's roads in 2030 have already been sold, and most of them have petrol or diesel engines. This means that finding another way of tackling the carbon footprint of these legacy vehicles is urgently needed en route to net zero.
Recognizing that demand for renewable synthetic fuels is set to grow, energy innovators have been exploring ways to produce solutions that are both efficient and sustainable. French energy major, TotalEnergies, has recently developed a 100 percent renewable liquid fuel for motor racing, called Excellium Racing 100, which it plans to launch at Le Mans 2022. Produced from bioethanol made from wine residues, the fuel is blended with a by-product of ethanol along with some performance additives.
Porsche is also investing heavily in synthetic fuel production, in a joint venture with Siemens Energy and energy companies, ENEL and AME. A new e-fuels manufacturing facility is under construction in Chile and the collaboration is aiming to produce 130 million liters per year by the end of 2022, and up to 550 million liters per year by 2026. Porsche claims that its synthetic fuels will reduce emissions by around 85 percent compared to unleaded fuel, helping to decarbonise the legacy car parc.
Low-carbon hydrogen – a key ingredient of synthetic fuels
Many of the technologies used to produce synthetic fuels have been around for a while. For example, syngas or synthetic gas, was used as an alternative fuel for vehicles during World War II. Syngas is made using a process of electrolysis to produce hydrogen from water. The hydrogen is then mixed with carbon monoxide along with some other gases.
Widely used in synthetic fuel production, electrolysis is a carbon-intensive process, however, it is traditionally powered by coal. To address this problem, a number of innovative energy collaborations are exploring ways to reduce the carbon footprint of synthetic fuels. The Porsche facility in Chile, for example, is drawing carbon from the atmosphere and converting it into methanol using a methanol synthesis reactor. An onsite windfarm is used to generate the electricity needed to power the water electrolysis process. This produces hydrogen, which when combined with methanol, creates a combustible hydrocarbon that can be used in a typical internal combustion engine with few if any modifications.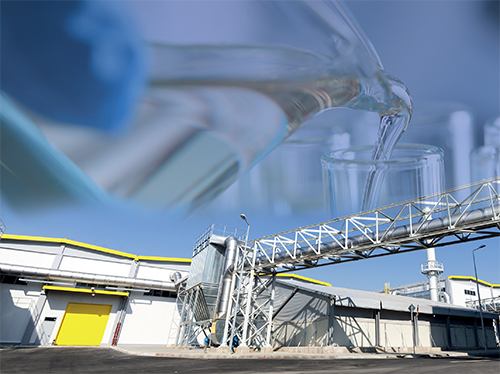 The electrolysis process has been much refined over the years to improve its efficiency and reduce its carbon footprint. A report published by the European Patent Office (EPO) and the International Energy Agency (IEA) in April last year, reveals a significant growth in global patent applications related to low-carbon technologies over the past decade, with European innovators leading the race in the development of technologies capable of supplying or storing low-carbon hydrogen, including electrolysers. There is still scope for innovation in this area however, and a team of research scientists at Stanford University has recently developed a new electrolysis system, which is capable of splitting seawater into hydrogen and oxygen. Existing water-splitting methods tend to be costly, as they require the use of highly purified water.
Other areas of R&D focus
Catalyst technology is another key area of innovation activity and, here too, the main focus is on greening the electrolysis process. To be a green source of energy, hydrogen must be produced by splitting water with electrolysis using electricity derived from 100 percent renewable sources. However, catalysts are required for the electrolysis process and these typically have electrodes made from precious metals such as iridium, platinum and ruthenium. In a recent development, research scientists in Japan have found a way of splitting water using cobalt and manganese, which are much more commonly found in the Earth's crust.
Other dynamic areas of innovation activity relate to the production of biofuels, which unlike synthetic fuels, are harvested from naturally occurring organic matter, such as animal or food waste. Italian energy company, Eni, signed an agreement with Atlantia's airport unit, Aeroporto di Roma, in September last year, to focus on decarbonizing airport operations. Eni has plants in Venice and Gela which are involved in the production of sustainable aviation fuel from waste and plant-based raw materials.
To date, much of the innovation activity in the sphere of renewable synthetic fuel and biofuel production has been iterative rather than groundbreaking. This is because many of the core technologies are well established and research activity has become more fragmented as the market has matured. However, the war in Ukraine and the impact of sanctions against Russia on global fuel supplies, is likely to encourage Governments and investors around the world to plough more money into this area of R&D.
Finding the right patent strategy
For energy innovators, there is an opportunity to capitalize on growing demand for home-grown synthetic fuels and biofuels that can be produced from fewer raw materials, using processes powered by renewable energy sources. As usual in an expanding market, securing patent protection at an early stage is important to support the business in securing a slice of the developing commercial opportunity.
Historically, fuel supply chains have been structured around fossil fuel reserves, so deciding where to patent was easy. However, as the raw materials used to make new synthetic fuels are all around us, innovators may be concerned that this means they have to patent everywhere. This may not be necessary, however.
As most innovators are developing technologies that represent a small part of the overall production solution, it is important to have access to markets where factories are located. However, as things stand, there are few indications of where these might be. The best strategy therefore might be to file for patent protection in key end user markets such as the US, Europe, Japan and China.
For sources used in this article, contact the editor.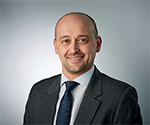 GREG STEPNEY
Greg Stepney is a partner and patent attorney specializing in the energy and fuel supply sectors at European intellectual property firm, Withers & Rogers. Established in 1884, Withers & Rogers LLP is a leading European intellectual property (IP) firm providing expert advice on the protection and enforcement of IP rights particularly for inventions, designs and trademarks. Reflecting the firm's distinctive entrepreneurial personality, its patent and trademark attorneys come with a depth of specialist understanding and pride themselves on helping businesses to commercialize their IP.
For further information please visit: www.withersrogers.com