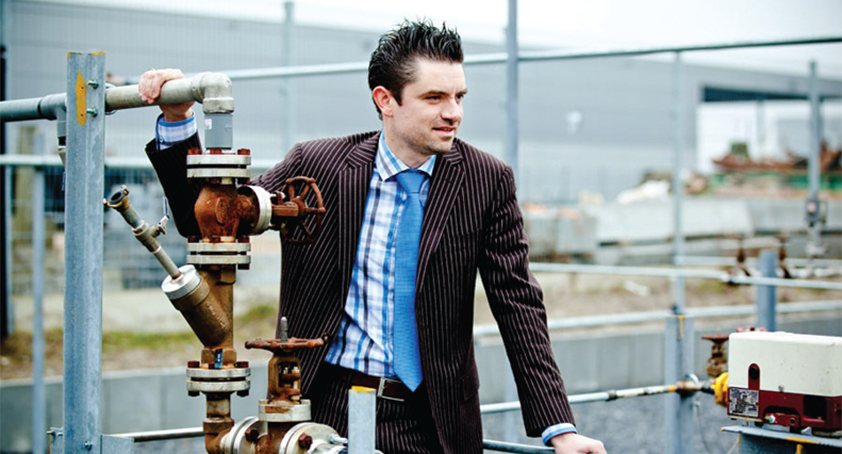 Nose for the market
In recent years the concerns surrounding environmental impact and energy use have accelerated significantly, becoming forefront issues at the heart of industry, domestic and commercial pursuits alike.
Such matters are the basis for the work of The Sniffers, which since 1991 has specialised in emission and environment management services and pipeline integrity inspections.
In this regard, The Sniffers' targeted customer base includes chemical, petrochemical and pharmaceutical industries, refineries, oil and gas, offshore, pipelines, and permitting authorities. As the market has become more considerate of its effect on the environment the company has continued to flourish with an average organic growth of 35 per cent each year between 2001 and 2011.
Although Europe is very much The Sniffers' home market given its Belgian heritage, since 2005 the company has also been active in the Middle East, which is one of the main stimuli behind this high level of growth. "Environmental awareness is having an impact across all the areas we work in, but we have seen a lot of expansion in the Middle East due to the fact that countries like Abu Dhabi and Qatar required their industry to look more closely at emission reduction projects," describes Hans Hooyberghs, chief executive officer of The Sniffers.
"Likewise, over the last two years, and in part due to the financial situation, our energy loss reduction projects have become of greater importance. This is not only because of the initial reduction in energy consumption, but the high financial payback of these solutions over time as well. In this vein, the high cost of water in the Middle East has also caused demand for steam loss reduction services."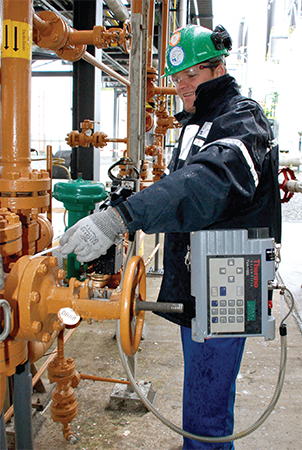 In fact for both Europe and the Middle East, the top three processes carried out by The Sniffers include volatile organic compound (VOC) emission reduction, energy loss, and flare loss reductions. This is against a background of other services such as fugitive emissions, flare emission and storage tank emission monitoring, leak detection and repair campaigns (LDAR), pipeline integrity inspections, and steam trap monitoring.
The company's experience in all types of leak detection has resulted in the development of several software products, which are focused on data management for use in the calculation of emissions, cost savings, organise maintenance programmes, and provide an internal benchmark. This includes a fugitive emission management product (SFEMP) and flare emission monitoring service, the company's steam loss reduction management software (SNIFTRAP) and its pipeline integrity management software (PERSEUS). In addition, The Sniffers is well versed in the different legislation and government protocols of various countries, and the individual facets of the industry, which enables it to support its customers with the best available approach. This is important because although The Sniffers' work is predominately based on international protocols, there is no globally standardised way of working, which means each country has some variation in its legislation.
"One of the reasons for our success is that we have invested from day one of the company, and we believe there is enormous added value in our own self-developed software, which is very unique in the world, and gives us the opportunity to support the client in a tailormade way. We also have the capability to manage projects, because for sites like refineries where measurements have to be taken several times a year, this process only forms a small part of the overall package.
"With our different experience and software we are able to manage all of that data, and in combination with international benchmarking, guide our customers in the areas where they need to focus or to improve. Therefore I believe we are the ideal partner, not only in managing the project from beginning to end, but also assisting the customer in how to go further," notes Hans.
In fact, The Sniffers' biggest challenge lies in guiding the market for the best available technologies and to go for the project management approach, especially where anyone can walk around with a measurement device. A good project management approach requires more than walking around with a measurement device, and needs to be supported by a management software that will result in return on investment results. As well as the losses and measurements themselves, we can provide a lot of additional value through the capabilities of our software. We also offer traceability of the data, and within that the ability to monitor the investment and financial return to date," elaborates Hans.
One of the most notable projects in its portfolio is The Sniffers' work with Kuwait National Petroleum Company (KNPC) for LDAR services across its three refineries. This includes the complete measurement of each asset twice yearly, which not only includes the nationally required hydrocarbons, but due to KNPC's own high internal standards also non-hydrocarbons.
Whilst projects such as this elevate The Sniffers' status as a market leader, the company sees there are other countries where its offering is still to be adopted. "Whilst there is still a lot of work to be done in Europe and the Middle East, we see that some countries continue to have a relatively low awareness and have not yet launched an emission reduction requirement. We do see these regions following suit in the future though, and as such our aim is to continue to educate different clients and areas in our services and the benefits they deliver," concludes Hans.
The Sniffers
Services: Emission management and pipeline inspection