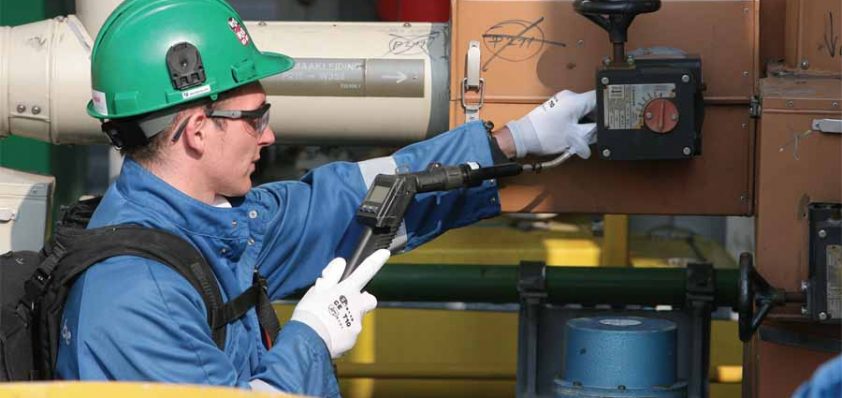 A flare of innovation
Established in 1991, The Sniffers specialises in fugitive emission monitoring, flare and steam loss reduction, and pipeline integrity inspection services.
The company assists its customers during their whole project through personal one-on-one services. By fully understanding its clients' needs, The Sniffers can tailor its services to match their exact specifications, and as a result projects are completed both successfully and on time.


Rudy Van Baelen, chief executive officer for The Sniffers comments: "One of our main strengths is that we can offer a total solution, from project preparation and execution to datahandling and analysis. As part of offering this complete turnkey service, we have developed some unique software tools, which allow us to meet our customers' exact needs."
The Sniffers' experience in all sorts of leak detection has resulted in the development of two software products, which are data management systems for the company's fugitive emission monitoring (SFEMP) and flare emission monitoring (FLAME) services. As the owner of these software products, the business continuously tries to improve and adjust these services to guarantee complete customer satisfaction.
Looking at the company's emission monitoring services, Rudy comments: "CO2 and greenhouse gas reduction is becoming extremely important within most markets, especially in the oil and gas industry. In addition, with constant changes in regulations companies have to now be aware of the emissions they are producing. To help our customers meet these requirements, we offer a number of different techniques to reduce the amount of emissions produced. We cannot only pinpoint where the problems are and where leakages are occurring, but we can also give recommendations on how to reduce emissions.
"We have been using this technology on projects working with the Middle East liquefaction and offshore companies, Borouge, Adgas, Adma, Margham, on their Leak Detection and Repair campaign (LDAR). For the fourth year in a row, they have selected The Sniffers to detect and monitor their leaks, which come from all kinds of sources. Each year we have worked with their maintenance department, and together have succeeded in reducing the emissions by more than 50 per cent. Within the ADNOC (Abu Dhabi National Oil Company) group, Adgas was one of the first companies to look at reducing emissions in 2005," he adds.
As a service provider, The Sniffers is always looking for the best available techniques and as a result is able to detect and quantify internal leaks on different types of valves connected to the flare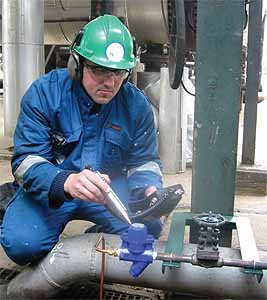 line using ultrasonic technology. Consequently, The Sniffers received an ADNOC HSE award in 2007. "This was a tremendous recognition for the company and motivates us to satisfy all our customers worldwide. With this policy, we are sure that we can create long-term win-win benefits for all our customers as well as for the environment," Rudy comments.
The Sniffers is committed to high health, safety and quality standards. Through this commitment and its extensive safety training processes for all personnel, the company has had no accidents since it was established. Moreover, the organisation undertakes a safety overview of every site it works on. This ensures all the right measures are taken in case of any emergency situation. With this in mind, The Sniffers' ultimate goal is to complete projects safely, efficiently, cost competitively and with no impact on the environment.
Furthermore, The Sniffers will be showcasing its product and service offering at this year's Offshore Northern Seas (ONS) 2008 exhibition. 'Energy for one world' is the theme for this event, which will be held in Stavanger in August 2008. Rudy continues: "We are attending this exhibition as we want to expand into the difficult Scandinavian market and there will be a significant amount of potential clients at the event. Our experience in our existing markets will help us to penetrate this new area."
In addition to Norway, The Sniffers is looking to increase its presence in other markets, such as the Middle East, through the expansion of its office network. This will allow the business to be closer to its potential clients and deliver products and services efficiently and to the highest quality.
Looking to the future, Rudy concludes: "Over the last four years we have doubled the size of our workforce and our turnover. We plan to continue growing at this rate over the next five years, with the main focus on increasing our presence in Europe and the Middle East. Furthermore, in the long-term we also want to expand into Russia and China. However, we want to grow in a controlled way so we do not lose touch with our customers' needs."
The Sniffers
Services Fugitive emission and flare emission monitoring, and pipeline inspections