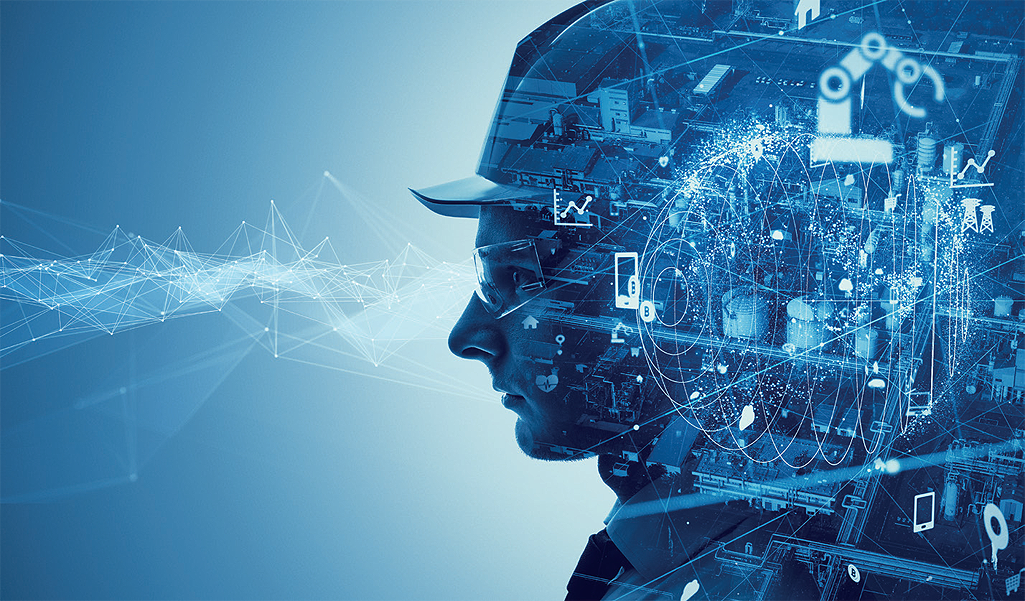 Everyone is talking about industry 4.0, an environment where machine learning will predict equipment failures and technologies such as the Industrial IoT and AI offer huge potential for the oil sector. But harnessing this opportunity has been complicated by Covid-19, market volatility and zero carbon goals. Nevertheless, digital technologies are addressing these challenges.
The global oil and gas industry has faced difficult times before, but the situation it is confronting in 2021 is unprecedented. The outlook remains challenging with demand weakened by Covid-19 and faltering oil prices all on the back of the carbon neutral agenda.
Currently, oil and gas in responsible for three per cent of the UK's greenhouse gas emissions, the industry has responded by committing to reduce operational emissions in half by 2030 and achieving net-zero by 2050. Digitalization can help companies to reconfigure their operations for greater efficiency and help them meet safety and sustainability goals.
Common targets for lowering emissions from production offshore include; reducing incomplete flaring of gas from oil processing to stemming unintended leaks of methane at points such as compressors, pumps and values through enhanced maintenance. As better control of flaring can improve energy efficiency and reliability. For example, digital workflow software, like WorkfloPlus, combined with wearables such as Realwear's head mounted tablets (HMT's) that connect offshore technicians to global experts via video can help drive better maintenance decisions.
But despite the challenges brought on by Covid-19 and ever closer scrutiny of the oil industry's environmental impacts, inertia still persists. This is due largely to a combination of the complexity of operations, costs and confusion over the range of transformative technologies that are available from the Internet of Things (IoT) to artificial intelligence (AI) and augmented reality (AR).
What is industry 4.0?
Industry 4.0 is an umbrella term for the adoption of IoT and associated technologies which include new digital communication 'tools' and smart manufacturing capabilities. It basically hinges on the connection of physical production and operations with machine learning and big data.
It's where IoT systems collect process data in a transparent, comprehensive and interactive way. It provides real-time visibility into physical assets and equipment, quality of processes and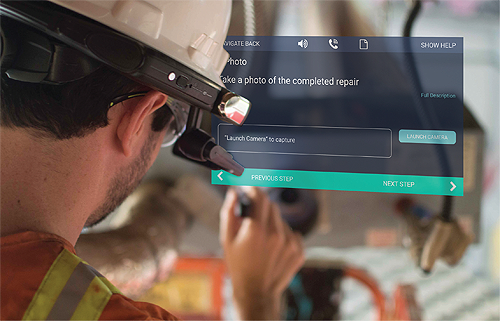 plant resources. It's much easier to visualize the entire process digitally.
Starting the digital journey
But many oil companies are unsure of how to harness the benefits digitalization can provide. It helps to identify specific business problems to apply digitization to, or they may risk wasting time, effort and money. They need to prioritize the processes that will deliver maximum value.
There is a huge pressure right now to reduce costs and improve efficiencies – this is the major driver for digitalization. We have already seen advancements in the supply chain that have been made with AI performing automated checks and machine learning for example, but there is still much to be done as there is a huge amount of inefficiency, usually from using paper – from audits to changeovers and machinery reporting that is impossible to analyze with any accuracy.
Done digitally however, anybody from the worker, to the supervisor or auditor can see the characteristics of a check in real time, the impact it has and provide digital evidence, such as pictures or data, to know it is done correctly – all in a fraction of the time.
Predictive maintenance
Oil companies can use digitalization to help achieve these goals with automated workflows integrated with mobile and wearables to more advanced solutions such as 'digital twins' that create a virtual replica of a component or process that allows analysis of operational data to help optimize processes and reduce costs without disrupting real-world processes.
AI, IoT technology, sensors and data analytics can all work together to enable accurate and timely assessments of when machinery will require maintenance. The previous methods revolved around planned maintenance, where the machinery undergoes regular scheduled maintenance based on the hours it's been in operation, which can sometimes lead to over maintenance reducing the asset's lifespan.
With predictive maintenance, the convergent technologies can detect when machinery is in need of repair. This can result in fewer episodes of downtime as the asset lets you when attention is required, rather than a fixed schedule.
It's about gaining a granular view into operations; digital technology provides access to better supporting information for strategic decision making. By taking data from various sources, operators can analyze it to help predict failures based on historical trends which can make a huge difference when it comes to limiting downtime.
Partnering with Petrofac
In November 2020 Petrofac announced its partnership with Intoware to develop and deploy our workflow automation software. By combining the use of its digital twin and connected worker technology alongside WorkfloPlus, Petrofac has digitalized more than 1,500 North Sea inspections to drive up to a 200 per cent increase in offshore productivity.
WorkfloPlus converts existing paper-based and human processes into easy to follow, step-by-step digital work instructions that are accessible through desktop, mobile and wearable devices. When integrated with mobile technology it delivers enhanced productivity, as the time taken to resolve issues offshore is significantly reduced with the benefit of improved traceability without compromising on risk or worker safety.
Steve Johnson, Vice President of Digital, Petrofac, comments: "This digital 'tool' is proven to optimize work preparation and planning, prior to execution of maintenance and inspection. In one case, work preparation activities that previously took several hours to complete can now be completed in a matter of minutes. This kind of use case has fungibility across various areas of industry that have a requirement to maintain and inspect plant equipment, machinery or infrastructure."
Conclusion
The oil industry faced considerable challenges to its efficiency and sustainability even before the pandemic. With prices having collapsed and recovery slow this year, the need to monitor, predict and optimize operations through the adoption of industry 4.0 'tools' will become ever more urgent, if they are to achieve a more efficient, net-zero future.
INTOWARE
INTOWAREKeith Tilley is CEO at Intoware, a UK based SaaS company at the forefront of workflow automation via the use of mobile and wearable technology. Its flagship product 'WorkfloPlus' is developed from a mobile first viewpoint, taking advantage of both mixed and augmented reality. It provides the connected worker with an easy-to-use experience, enabling businesses to digitally transform processes and gain rich data capture to make informed decisions.
For further information please visit: www.intoware.com