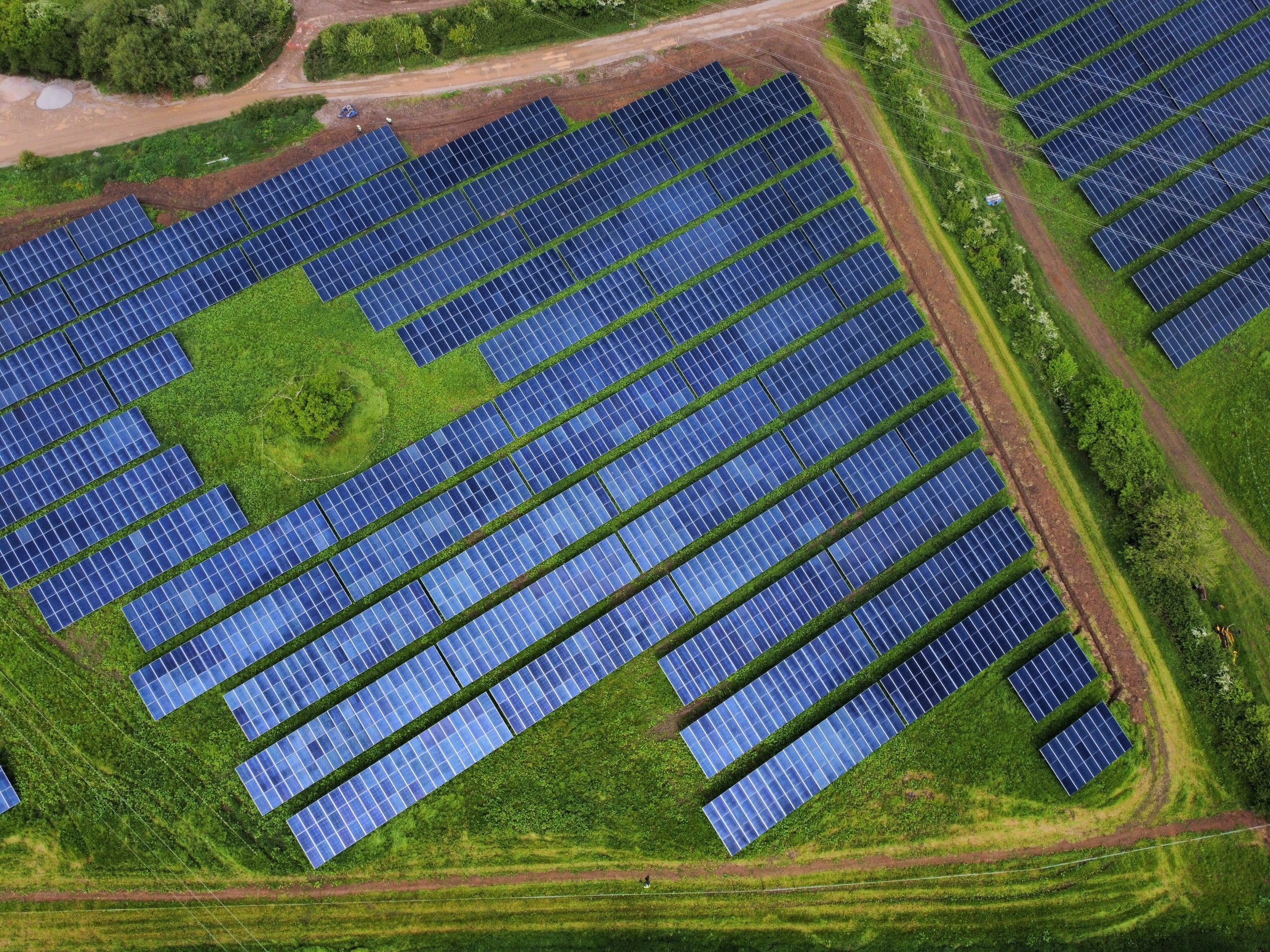 The UK's first transmission-connected solar farm goes live
Cero Generation and Enso Energy's solar farm is bringing renewable energy directly to the National Grid
Cero Generation (Cero), a leading European specialist in solar energy development, production, and storage, together with its UK development partner Enso Energy (Enso) has announced the energization of the first solar farm to be connected directly to the electricity transmission network in the UK.  
This follows installation of new switchgear at the site by Cero and Enso in collaboration with National Grid. The high voltage cable connects the 49.9MW Larks Green solar farm to the Iron Acton substation near Bristol. 
The solar plant comprises 152,400 solar modules installed in a 200-acre plot near National Grid's 400kV Iron Acton substation. It will generate over 73,000MWh annually, enough to power the equivalent of over 17,300 homes, and will displace 20,500 tons of carbon emissions each year compared to traditional energy production. This will provide a clean, secure, and cheaper power source for consumers. 
The solar farm will be co-located with a 49.5MW / 99MWh battery energy storage system (BESS). By storing energy during peak generation and exporting it back when demand is high, the BESS will balance out energy production. This will maximize the site's efficiency and allow a greater output of clean energy. 
Until now, all of the UK's solar farms have been connected to the country's distribution networks. These rely on the lower voltage regional grids that carry power from high voltage transmission networks to homes and businesses. Connecting solar power directly to National Grid's transmission network marks a significant step in the renewable energy transition. This not only facilities the transportation of clean energy over greater distances, it also provides larger projects with connection opportunities.