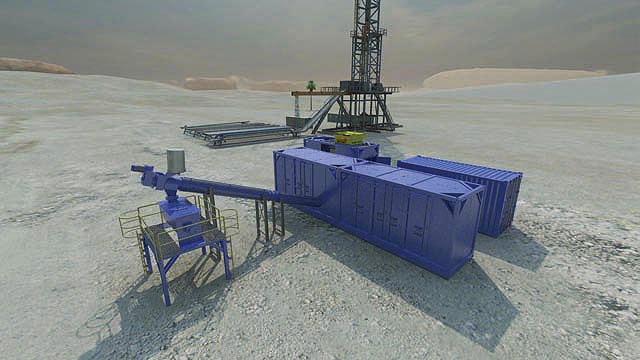 Environmental care with financial return
Since the company was founded in 1999 Thermtech AS has become an industry leader within the waste separation sector.
The business has doubled in size during the past five years and developed a forceful reputation for innovation, which was further underlined when it was ranked number one on Deloitte's Fast 50 in Norway in 2008. Thermtech was last featured in European Oil and Gas Magazine during July 2013, which according to sales and marketing director Rocco Valentinetti was the company's most successful year, with its highest production and sales figures to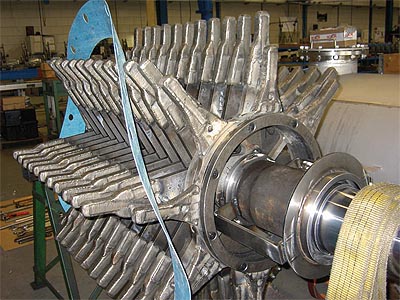 date. "Thermtech has progressed steadily since 2013 and we have hired more engineers, presently the number of staff in the company is greater than 35," he says. "This has been in response to an increase in turnover because 2013 has been the company's most successful year to date. We have sold and built more Thermomechanical Cuttings Cleaner (TCC) units, which has kept the entire organisation busy, so the trend is certainly positive in terms of growth."
Thermtech was founded with a vision to become the market-leader and to set the standard in drill cuttings treatment. The success of the company in establishing itself as a leading name in this market is built on its unique TCC solution, which has continued to attract new customers and retain existing clients who come back to Thermtech time and time again. TCC technology is based on a completely different principle compared to indirect thermal technologies, which use high temperatures to reclaim or destroy hydrocarbon-contaminated material. Instead of incineration the TCC converts kinetic energy into thermal energy by generating friction and heat in the drilling waste.
There are several advantages to treating drill cuttings in this way, which makes TCC a highly attractive solution to clients looking to improve the environmental footprint of drilling operations and eliminate waste as Rocco explains: "The objective of our technology is to clean the solid component of drilling waste. The drilling waste is made of solids, oil and water and the objective is to clean those solids while following and complying with environmental regulations. So in Norway for example, the solids must contain no more than one per cent of oil, whereas in Abu Dhabi the amount is 0.5 per cent and in Kenya it is zero per cent. We are able to produce technology that can reach close to zero per cent and this is something that is really outstanding in our business. This is done without burning anything, whereas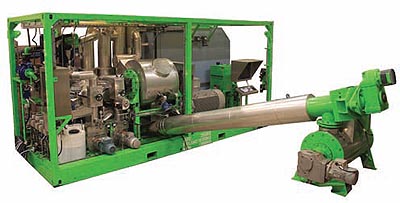 normally it would be achieved by burning 100 per cent of the oil.
"The advantage of this technology is firstly environmental, because the waste is not burned, consequently there are no gas emissions and there is no risk of explosion. While the input is waste, the output is represented by re-usable elements. This is not recycling; it is re-use and this is one-step higher then recycling. The oil and water that were in the waste are separated and can be reused in the drilling fluids, while the solids are so clean that they can be reclassified as building material or thrown away if the operator prefers because they are inert and free of pollution."
The technology employed in TCC is both patented and highly advanced, as well as being highly flexible and adaptable. It can be deployed in both onshore and offshore operations and represents the best blend of environmentally sound and cost-effective benefits. By the end of the process there are essentially no waste materials as everything that is produced can be re-used, the oil to mix new drilling fluid, the water and the solids as building material. This makes the process unique within oil and gas operations, in that as well as helping operators to meet the environmental requirements it also provides a significant cost benefit by greatly enhancing the efficiency of drilling operations.
While TCC is at the heart of Thermtech's operation, it is its dedicated engineering team and the firm relationships the company develops with its clients that drives the business forward. "The number of clients that we have has continued to increase. We have many returning customers and the number of new company's that we work with has increased every year," Rocco says. "Many of our clients maintain constant contact with us because they see the advantage of our technology and the benefit of continued, smooth operation. We occasionally struggle with manpower because our engineers are in such high demand, very often clients will ask for our engineers to be onsite to do training and maintenance. New customers naturally want operations to run smoothly and we work with them for as long as they feel it is necessary. This is because the technology looks simple, but once you begin to use it you can see that it is a little more complicated."
Throughout 2014 and beyond Thermtech will continue to work with clients old and new to deliver market leading waste management solutions. The obvious advantages provided by TCC make the technology an attractive solution for any operator looking for an effective treatment of the drilling waste, while Thermtech is on hand to ensure its support to its clients all over the world.
Thermtech AS
Services: TCC technology and engineering