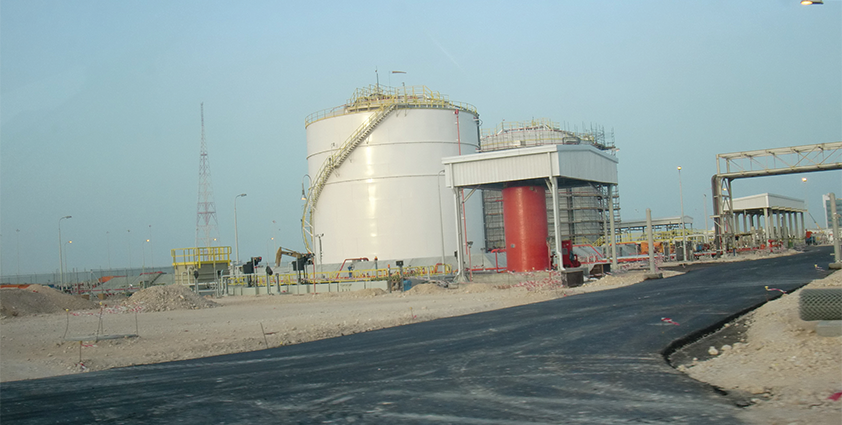 Thompsons' Specialties Middle East LLC
Heating up
Whilst the high safety demands of the oil, gas and petrochemical industries are well recognised, equally as important is having the products and services required to deliver these standards.
Meeting the highest demands of these professions is the driving force behind the Thompsons' Specialties Middle East (TSME) business concept. Built on the basic business philosophies of careful management, the company provides only the highest quality products delivered by qualified and trained personnel.
The Thompsons' Specialties name dates back to 1947 when Robert (Bob) K. Thompson first founded the business in the US, as a distributorship serving the oil industry with fire and safety products. Following the passing of Robert Thompson Sr, the company has remained a family owned business under the management of Robert K. Thompson Jr. It was in September 2001 that TSME, with Timothy Thompson as manager, began operations with the opening of its office in Doha Qatarin – a joint venture with the international House of Trading and Services and with H.E Sheik Rashed Awaida Al Thani as Chairman of the Board.
Today, TSME is able to offer a full lifecycle service from design and supply to installation and commissioning of a wide range of mechanicaland electrical fire suppression solutions. In particular the business has placed an emphasis on the use of environmentally clean products where possible. These activities are supported byTSME's international partners – many of which are world leaders in the manufacture of fire protection equipment and systems.
"The petrochemical industry has two separate needs in terms of fire protection systems – both for the electrical and chemical aspects. We have developed the company to meet both of these requirements from the very beginning phasethrough to the completion of the protection product. We have also built up a maintenance and service division within the business, which enables us to offer a fully qualified service team for after sales back up support," elaborates Robert Thompson Jr, president of TSME.
With safety having become a crucial consideration in all major industries, TSME's full package of services has enabled the business to build a strong foundation in Qatar over the last ten years. "We have four core sections within the company – engineering systems, pre-engineered kitchen systems, material supply, and maintenance and services," notes Robert. "The first area to achieve major market acceptance in Qatar was our kitchen hoods and suppression systems, and from there we have progressed into the petrochemical plants, as well as hotels, and computer and telecommunication facilities."
One aspect of this success is TSME's status as authorised Qatar distributor of Ansul brand fire suppression equipment – a member of the Tyco Fire Suppression and Building Products group. Using equipment and systems manufactured by Ansul, according to recognised international standards, TSME is able to offer clients custom designed systems to suit almost any application. This includes gaseous extinguishing systems, foam deluge systems, extinguishers, flame detection systems, wet chemical fire suppression, and dry chemical extinguishing systems, amongst others. Alongside Ansul, TSME is also associated with other major suppliers in key areas such as smoke detectors, gas detection, and firewater pumps.
Clean gas leader
Although the fire suppression properties of these products are naturally a primary concern, beyond this TSME prides itself on its reputation for clean gas fire suppression systems. Boasting various environmental and human health benefits in comparison to traditional systems, Robert elaborates on the latest clean gas advancements that TSME is bringing to the market: "The ecological aspect of our company is a major driving force, alongside the fire protection solution itself. As such we are known for providing fire suppression solutions based on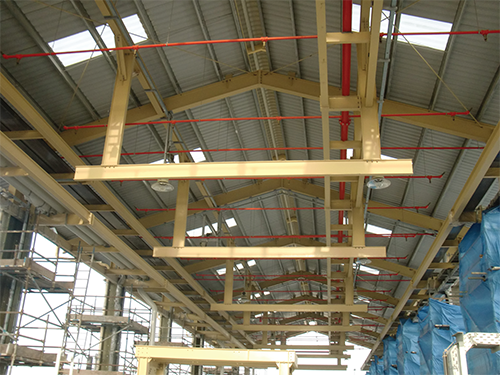 gases that are not only environmentally clean, but also safe for any human being in the vicinity. One example of this is Inergen. In this case if someone were smoking a cigarette when the gas went off, the Inergen would put the cigarette out instead of exacerbating the situation.
"In this vein, we have increased our product range with the addition of another fire suppression gas – Novec. Supplied under the trade name 'Sapphire' from Ansul we are the leading regional representatives of this product. Not only is Novec ecologically clean, but also following recent enhancements, the system only requires a limited amount of space whilst achieving the full coverage required. I believe that this system has the potential to replace standard solutions due to its various operational advantages."
Other major developments within TSME include its new state-of-the-art facility, which was opened in September 2010 to meet the needs of its service programme. As well as a large inventory to supply all the required equipment, the site has seven different workstations for the repair and maintenance of fire suppression systems. This investment provides TSME with the resources to carry out periodic hydro testing of pressurised gas cylinders – an industry requirement for every cylinder in the world.
Robert highlights how its facilities are not the only aspect of the business that TSME is investing in: "We are committed to the diversity of our workforce, and particularly in continuing to expand the knowledge and expertise of our staff through training. Given that TSME has the largest proportion of factory trained and Ansul certified staff in the region, the benefits of this approach are evident. Additionally, in 2010 TSME gained ISO 9001 accreditation, which for a business of our size, marks a major step in our development."
Given the sheer scope of capabilities, and market presence, that TSME has developed over its ten years of operation, unsurprisingly the company has numerous successfully completed projects to its name. Within the company's kitchen hood fire suppression division alone, TSME has currently completed in excess of 300 installations, and this could be set to continue to rise as recently there have been several examples of TSME installed systems putting out significant fires. Looking at the oil and gas industry, one prominent example is the Laffan refinery and loading gantry, where TSME is delivering both clean gas solutions for the control rooms, and foam fire suppression systems for the truck and tank loading gantry, under contract with Qatar Kentz. The company has also recently secured an agreement with Ras Gas Liquefied Gas – a joint venture LNG facility between Qatar Petroleum and ExxonMobil – to supply in excess of 600 pieces of equipment to the offshore platform Alpha. TSME had major installations of diverse services at the giant Qatalum Aluminium plant project.
With TSME also participating in the major urban renewal project – The Heart of Doha, the market looks particularly buoyant for the business at present. Certainly, Robert remains confident about the continued growth of local business opportunities: "When you combine both gas and oil, Qatar has the fourth largest petroleum reserves on earth, drawing between 2.5 and five million barrels a day of crude oil alone. Naturally we see opportunities, just in a petrochemical level, to triple our sales figures, and when you add in our electrical capabilities we can see our engineering division developing by ten fold in the next four years."
Whilst ambitious in their nature, the track record of TSME suggests that these aspirations are more than achievable for the business, in line with its overall vision of being one of the world's leading fire and safety companies. If major international events of recent years have indicated anything, it is that safety is one area that can't be compromised on. With ten years of excellence already behind it, Robert concludes with his thoughts on TSME's future role in addressing these concerns: "We see ourselves as a prestige engineering speciality company, and equally want to extend this on a consultancy level to become a company that clients in the region rely on for sophisticated high-end solutions. To this end we are getting more and more inquiries from other neighbouring areas such as Basra, and even Papua New Guinea looking for petrochemical and power plant solutions. In order to meet this increase in demand, we are strategically looking to expand that aspect of our engineering role."
Thompsons' Specialties Middle East LLC
Products: Fire suppression