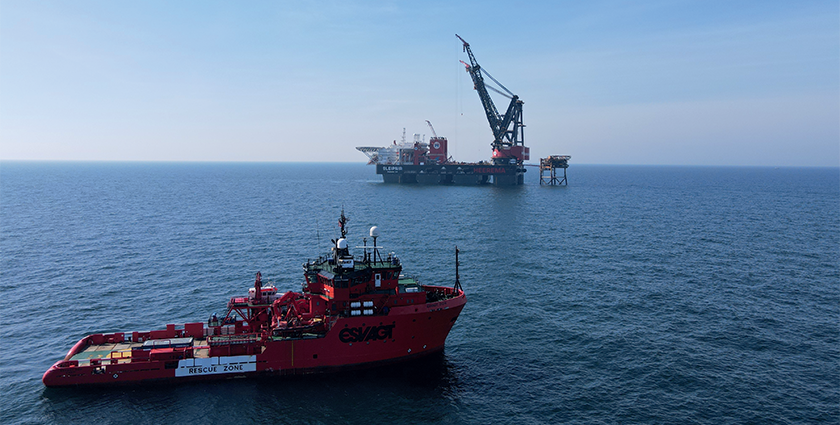 In the space of just five short years, THREE60 Energy has scaled its global operations
Buy and build
From its beginnings in oil and gas, the company has added wind, CCS, and nuclear to its offering to emerge as a leading independent energy service company
If there was a rule book on how to successfully grow a company on the global stage, the team at THREE60 Energy (THREE60) probably had a hand in writing it. THREE60 is a standout example of a company that has deployed a robust and proven buy and build strategy to evolve its service offering and expand its international footprint.
That vision and foresight has seen THREE60 transform from a company supplying asset lifecycle services – subsurface, wells, facilities engineering and construction, and operations management – to an exclusively oil and gas customer base, to one that is primed to provide services across the energy transition and respond to the sector's emerging new energy trends.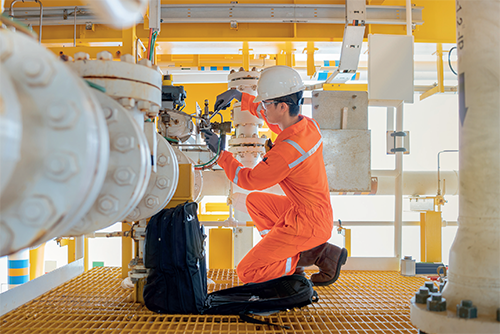 While maintaining its foothold in traditional oil and gas, THREE60 now serves a growing customer base in offshore wind, CCS, and nuclear with an integrated, full-service approach.
Group CEO Walter Thain explains: "Our integrated offering allows us to provide value-adding solutions across the asset lifecycle. For example, we might be working with a customer on the operations side of the business, but see an opportunity to provide subsurface digital technology services or well performance management that can either enhance the current production, or halt production decline in mature reservoirs, all of which THREE60 can deliver.
"By recognizing these lacunas of need and want, we can not only help our customers, but improve our business prospects at the same time. Clients really understand the benefits and importance of holistic capabilities in supporting their business aspirations. They benefit from an integrated value-adding service, and we secure additional services. It's a collaborative and partnership approach."
Established in 2017, THREE60 had a clear strategy from the outset: to create a strong, deeply layered technical foundation for the company. The key was to expand the company's network through acquisitions, adding to the services it could offer to existing and new customers.
First, THREE60 acquired a subsurface business, taking its team members and services on board. It then acquired a wells business; next came an engineering firm; then came a construction and commissioning business; and finally, because of this myriad of strategic investments, THREE60 could organically set up a company-wide operations business. The company has quadrupled in size and scope in just four years.
But this wasn't a typical approach. As part of the innovative buy and build strategy, services and solutions were not simply consumed into the wider THREE60 operations; they have retained a growing market position within their distinct geographies, from the UK and Norway to Asia-Pacific.
This strategy, Walter believes, is what gives THREE60 a competitive advantage and enhances what the company can offer its customers. He says: "We did not want to acquire all those businesses – and, consequently, service lines – in the same geography, since that would have only served to limit the reach of our output. Indeed, we acquired different service capabilities in multiple locations, enabling us to cross-fertilize those various services and geographies, creating a richer, more holistic group service offering in the process.
"The success of our company depends on the various geographies in which we work. Our service lines have grown organically, and each individual business that we have acquired has been able to scale and expand.
"To add a bit of context, those companies that we have since acquired were once all private entities, but have now been rebranded under the name THREE60 Energy. If you take our business in Norway, for example, that acquisition target was important to us not only because of their technical capability, but also because the amount of oil and gas development activity was increasing, which would drive future growth.
"As a result, our business has increased considerably in Norway. In addition, we have seen similar growth in the UK, where we've worked hard to integrate engineering, procurement, and construction and commissioning activities nationwide."
THREE60's rapid growth has been made even more remarkable by the fact that it continued throughout the global Covid-19 pandemic and associated downturn in activity and investment. Most recently, it acquired Fraser Well Management (Fraser), a well and pipeline operator delivering well project management and engineering. The company has offices in Aberdeen, Great Yarmouth, and Rotterdam – all of which will remain running under the new THREE60 banner.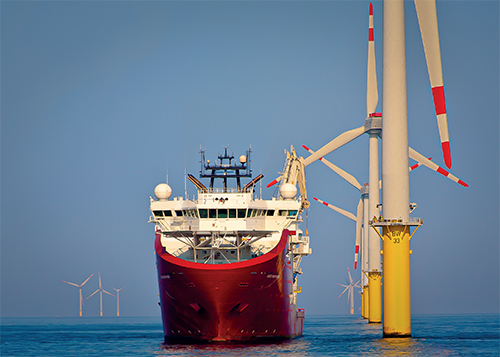 Fraser's services span the complete lifecycle of a well – both onshore and offshore – as well as offering complete, end-to-end solutions in the well and pipeline niche. The move makes THREE60 one of only two firms that can undertake the role of an outsourced duty holder (installation operator), pipeline operator, and well operator across the asset lifecycle, thereby bolstering its position within the wider oil and gas market itself.
"The genesis of that acquisition, so to speak, is founded on the basis of the increased activity we are seeing both here in the UK and in Norway," says Scott Roy, Strategic Development Director. "The whole strategy underpinning our business interests was to respond quickly to the demands of the changing market dynamics across a different energy mix in both geographies.
"However, because of these changing conditions, and never being one to rest on our laurels, we decided to act – and that meant acquiring additional capability within the well space through our UK channels. We see an ongoing demand for more outsourced services for wells, particularly with development, CO2 injection, geothermal, and plugging and abandonment work.
"When we consider acquisition targets, the cultural fit with THREE60 is really important. We are a young organization, and we want to ensure we bring on board companies and people who share our drive to be positively different, agile, and the desire to provide value-adding solutions.
"The aim is to inherit a team of people who are aligned with our culture. We want to have people in our team who understand that a customer is not only a customer: they are our partners. Working with them to solve challenges and anticipate future needs is pivotal to what we do.
"That is one of the many reasons why Fraser was so attractive. Along with all our other acquisitions, we found that they were simply a fantastic cultural fit for us. By bringing their team on board, our customers will recognize the increased strength and depth of our technical capability."
As the energy sector enters a new phase in its story, those services continue to expand. THREE60 recognizes that digital solutions are at the heart of solving challenges across the energy sector both now and in the future. The company has centered itself at the forefront of the industry's digital transformation, and recently created an integrated capability that is delivered across its geographies, bespoke to customer needs. By merging its deep, technical drilling and well-domain knowledge with digital competency, the company can support clients in the pursuit of efficiency and quality gains. THREE60 is already working with a number of customers to maximize well and drilling operations performance through optimized digital solutions.
THREE60 has also begun to shift its focus towards the energy transition market, particularly with regards to offshore wind, as well as CCS, geothermal, and nuclear energy. As Scott explains: "We provide a service that we call operations geoscience, which basically means that once a company has acquired the acreage for a wind farm, then we will provide our services to help them study the seabed where they intend to place their wind towers. We help the client carry out all relevant surveys and quality checks.
"We've worked on projects across Southeast Asia, Europe and Scotland – a geography in which we see significant growth potential over the next decade following the ScotWind licensing earlier this year. What we're also seeing is a crossover between renewables and digital – optimized digital solutions support decarbonization and the industry's journey towards Net Zero."
Although THREE60 has been quick to predict and respond to the needs of customers in the fast-growing renewables sector, the company has no plans to remove itself from where it all began: oil and gas.
"As we continue to transition into sustainable and renewable energies alongside traditional means of energy production and storage, there has never been a more pertinent time to invest in the future of our business and our place in the energy supply chain," Walter says.
"Global energy systems are changing as countries work to balance consumer demand and affordability with energy security and decarbonization targets. While forecasts indicate the continued need for oil and gas, the energy mix of the future will become ever more diverse and lower carbon, with nuclear, wind, solar, geothermal, and other renewables all playing a critical role. We are committed to working with our customers on that journey, safely delivering better energy together."
THREE60 Energy
https://three60energy.com/
Services: Energy asset lifecycle services company