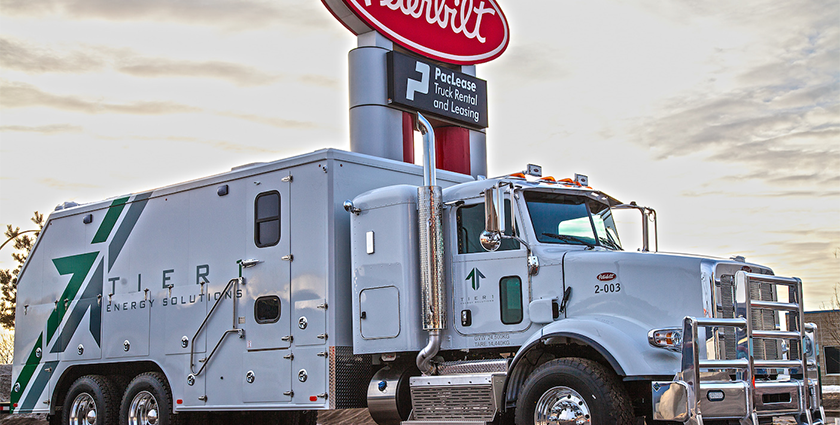 When oil prices bottomed out, Tier 1 Energy Solutions had to quickly morph from startup to stability.
Tier 1 Energy Solutions had a plan when it started out in the oilfield services market. It was 2013 and the oil and gas industry in western Canada was booming. Crude oil was valued at nearly $100 a barrel when the company became fully operational in January 2014. A year later, high oil and gas production pushed the price of a barrel below $50, drying up investment in the industry.
The initial business plan Tier 1 developed was tied to those higher oil prices and no longer applied. The company had expected a furious growth period as it ramped up services and capabilities while adding staff. But when oil prices bottomed out it had to pivot – fast. "You go from this rapid growth mode to we now have to get very stable, very quickly and adapt to this new market," President and CEO Kevin O'Dwyer says. "We had to start to behave like a very mature company in a very short period of time."
The swift change in the market could have easily sunk a new business such as Tier 1. But the company survived because it invested in long-term technologies such as a greaseless cable system that allowed it to differentiate itself from competitors and bring value to clients.
As an oilfield services company, Tier 1's primary focus is in the completion phase between the time an oil well is drilled and when it begins production. The company's capabilities include Pumpdown plug and perforating, through tubing services for cleaning out and milling out casing, pipe recovery, toe valves for initiating frac and a variety of conventional completion tools. The company is also active in the steam-assisted gravity drainage (SAGD) market with thermal packers designed to provide mechanical isolation at the top of the well liner.
Tier 1 added another advantage earlier this year when it became the preferred service provider for all of Baker Hughes's cased hole wireline logging tools in western Canada. Wireline logging tools are used to record the physical and geological properties of a well. O'Dwyer says the partnership is an effective way for the two companies to provide the best of their services to oilfield customers.
"We see ourselves as really good at service delivery," he explains. "We have a culture where we don't compromise service delivery for safety. So we're safe, we're efficient, we're responsive. You combine that with the technology offering Baker has and you're able to provide some significant advantage for your customers in western Canada." The Baker Hughes partnership began in July, but O'Dwyer says Tier 1 already has seen an uptick in customers.
Methodical Growth
Tier 1 is headquartered in Edmonton, Alberta, and has locations in the Alberta cities of Grande Prairie, Leduc, Lloydminster, Red Deer and Provost, and in Swift Current, Saskatchewan. Although the company has concentrated on western Canada during its first two years, the difficulty of the energy market and Canada's emphasis on the carbon tax on the federal and provincial levels is accelerating Tier 1's plans to expand to other regions. "I think it's changing how Alberta is seen as far as how investment opportunities are concerned," O'Dwyer says.
That market expansion will likely come through a combination of organic growth and acquisitions. Tier 1 purchased Avenger Oil Tools, a downhole completion tools and service company, in 2014 and O'Dwyer says mergers, acquisitions and consolidations are all on the table for the company's future. "Companies and senior executives are making decisions in 2016-17 that in all likelihood would not have been considered a few years ago," he adds.
As Tier 1 contemplates its next steps, the company is being methodical by choosing regions where it can minimize risk. "We don't just want to expand out of Canada to tick the box and say we did it," O'Dwyer explains. "We want to be successful."
www.tier1energy.ca
HQ: Edmonton, Alberta
Employees: 102
Specialty: Oilfield completion services