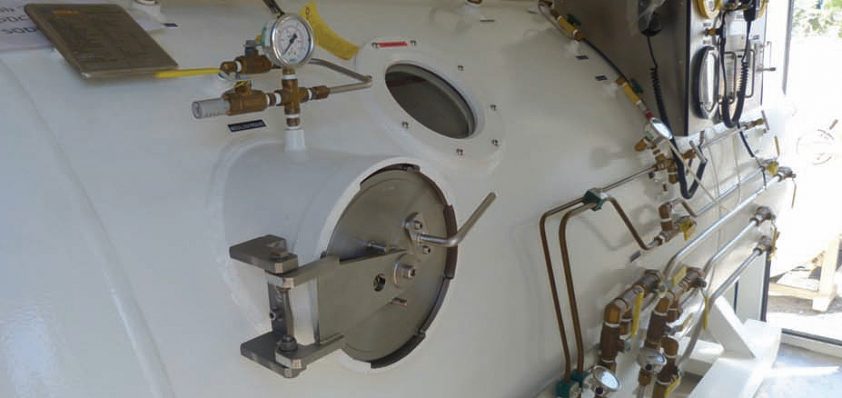 A clear vision
Armed with the ambitious corporate vision of becoming the best indigenous African company in terms of marine contracting, subsea inspection, repair and maintenance, and engineering services to the offshore industry, Tilone was incorporated in 1993 under the name Tilone (Nigeria) Ltd.
On the 31st March 2010 the company's name was changed to Tilone Subsea Ltd to reflect its new core services and values following an internal reorganisation.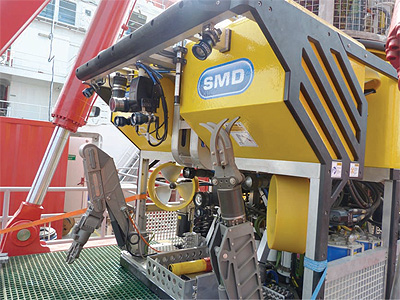 Based in Nigeria, Tilone Subsea's facility is strategically located in close proximity to the region's oil and gas fields. The company's present focus is on Africa, particularly its immediate market target of Sub Saharan Africa, but with plans to launch to all of the Continent's major oil and gas centres. As such Tilone has built up a reputation with both local and international oil companies including Total Upstream Nigeria Ltd, Total E&P (Nigeria) Ltd, Mobil Producing (Nigeria) Unlimited, Nigerian Petroleum Development Company Ltd, and Addax Petroleum Development Company Ltd.
With the business operating under the umbrella of its overall vision, managing director, Stanford Tassie elaborates on the steps Tilone Subsea is taking to achieve this: "Our key strengths are our corporate ability to keep focused on the overall vision and purpose of the company, which is investment in the best technology that is available in the industry for the scope of services we render and our massive investment in local human capital development and infrastructure, which is in line with the aspirations of most African states involved in offshore oil and gas exploration. As such we are branching out to establish our presence all around Africa, outside of our current portfolio in Nigeria and offshore West Africa, by building and equipping new base facilities."
The company is also placing great importance on achieving client satisfaction through the prompt completion of all projects on schedule, in order to raise its profile further. This is executed in accordance with all quality assurance and control procedures, as well as HSE guidelines to prevent lost time injuries to personnel, breakdown of equipment and activities that may adversely impact on the environment. This is partly achieved through strict adherence to preventive routine maintenance schedules and continued training of staff, especially on recent advancements in the company's fields of interest.
After almost 20 years in this market, Tilone Subsea offers a wide scope of services including engineering, construction and project management of oil and gas facilities, both offshore and in swamp locations, surface positioning and subsea acoustic positioning, dredging, shoreline protection and offshore trenching, offshore survey and oceanography, and environmental studies. The company's particular niche though lies in ROV activities, diving and subsea inspection, maintenance and repairs (IMR) services, where the application of its skills is at the fore.
In delivering such a portfolio Tilone Subsea is not only reliant on its professional workforce, with experts in fields ranging from engineers to divers, and technicians to geologists, but also its
comprehensive 2500 square metre site. "This facility provides total control and monitoring of works including administrative and operations buildings, technical and logistic offices, and a major warehouse and workshop," describes Stanford.
"The workshop is equipped with various facilities and installation aids, assembly, repair and maintenance stations, and mechanical, hydraulic and electronics working bays. This allows technicians and engineers to test and service hydraulic parts, simulate working pressures, test and fault find electrical and electronic parts, and repair them. It also serves as a training facility for the development of local technicians and engineers. The store is fully computerised with software based systems that allow a real time control of all parts that have been used, and monitor minimum, maximum and re-order point stock levels," he continues.
Although Tilone Subsea has a long track record of successful projects under its belt, the company is keen to focus on some of the newest opportunities it has been awarded, which will see it even more strongly positioned going forward: "The recent major development is the recent signing of a Technical Partnership agreement with Hallin Marine (UK) Ltd to support our ROV, diving and subsea OIMR activities in Nigeria. Tilone Subsea is planning a major investment in the building of a new OIMR vessel, complete with 200 tonne heave compensated crane and two No. 200HP WROV systems, to be delivered in Nigeria within the next 24 months. We'd also like to highlight the award of a new long-term contract for the provision of such an OIMR vessel and two No. WROVs for life of the field subsea activities by an OIC in Nigeria," comments Stanford.
The trend of proposed medium and long-term investments in new oil and gas field developments in offshore West Africa has created encouraging market conditions over the last 24 months for Tilone Subsea. This presents great opportunities for growth and investment over the coming years as the region becomes ever more prominent in oil and gas strategic planning. Whilst this is set to have a positive impact on Tilone Subsea, the company equally requires access to the investment and resources required to capitalise upon this: "In the next five years we hope to see Tilone Subsea have an established presence in at least two key locations in Africa, such as Angola and a location in East Africa. However, financing is a major hindrance to our growth plans. Our intentions to invest in new build vessels and acquire new assets are often at times hampered by paucity of funds. Having access to cheap international financing will help us meet, and possibly exceed, our projections for the future," concludes Stanford.
Tilone Subsea Ltd
Services: ROV, diving, offshore survey and subsea inspection, repair and maintenance services