KEVIN STENSON DISCUSSES WHY YOU SHOULD CONSIDER INVESTING IN FUTURE STEM TALENT TO SUPPORT THE NATION POST COVID-19
Throughout the coronavirus pandemic, we have all witnessed the vital roles played by the STEM (Science, Technology, Engineering and Maths) industries in grappling with the 'new normal'. Whether it's scientists working in laboratories to develop new antibody testing technology and vaccine trials, or engineers teaming up with the military to build temporary Nightingale hospitals; it is clear that STEM workers have formed a crucial part of the UK's response to Covid-19.
Arguably, the continuing global health crisis has shone a much-needed light on the hidden role played by STEM industries in safeguarding the wellbeing of both the workforce and the national economy. The vital work carried out by NHS engineers, including tackling a nation-wide shortage of PPE for frontline staff as well as low supplies of ventilators for intensive care patients, has been instrumental in shaping the UK's ability to treat as many patients as safely and effectively as possible.
Despite playing a key part in tackling the crisis, STEM's visibility problem has been well-documented over the years and is twofold: 1) roles in STEM are often perceived as too academic, narrow or not exciting enough, and 2) the lack of diversity in the sector fails to attract talented young people from a wide range of backgrounds.
However, a recent survey conducted by The Institution of Engineering and Technology (IET) suggests viewpoints may be shifting, as more than half of children who participated reported feeling more inspired to pursue a career in STEM in recent months. Fifty-two per cent of ten-18 year olds who took part in the survey are now considering a future job in engineering after seeing the heroic efforts made by STEM workers to swiftly build ventilators and convert buildings into hospitals during lockdown.
So how can we continue to encourage young people to choose a career in STEM?
Accessibility for all – fostering diversity
Whilst the IET survey results are heartening, it is important to keep in mind that the UK has the lowest percentage of female engineering professionals in Europe – with women forming just over 12 per cent of the country's core workforce.
With a deficit of two million people in UK engineering, we simply cannot afford to be complacent any longer. We urgently need to fill these vacant roles, and to do this we will have to work to make STEM industries diverse by breaking down barriers and dispelling misconceptions around the sector. Delivering events, work experience and careers talks in both schools and universities is a key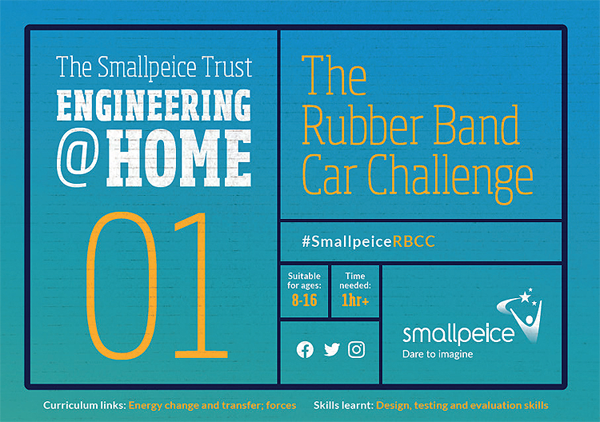 part of allowing students a real insight into the day-to-day life of an engineering professional and making the industry accessible for all.
There is a wide range of scholarship programs available to pupils interested in pursuing a career in STEM, where some of the country's brightest young people can pursue their dreams of changing the world through engineering and gain hands-on career experience. Programs like these also often provide targeted mentoring support and are a great boost to supplement university applications. We as an industry must continue to support programs that can act as a lifeline for children from underrepresented backgrounds and disadvantaged communities.
Anoushka Patel, a recent recipient of The Arkwright Engineering Scholarship, used her funding to co-found the 'Covid Challenge' in order to encourage university students to create innovative tech solutions addressing the social and economic hardships stemming from the crisis. Attracting 230 applicants from universities across five continents, the winning project was an app designed to help people avoid more densely populated areas – and therefore reduce the likelihood of infection. Anoushka's inspiring work is a brilliant example of the power of engineering and the importance of inspiring young talent. Female engineers like Anoushka will undoubtedly continue to pave the way to create prominent roles for women in the engineering workforce as well as combat gender stereotypes and bias.
Putting STEM into context and adapting tonew challenges
Whilst it goes without saying that the coronavirus pandemic has been a hugely distressing time for millions of people around the world, the crisis has also amplified the importance of STEM talent during such challenging periods. The visibility of STEM in daily life can often fly under the radar, so it has shone a light on the necessity of the industry and its workforce.
Despite UK schools reopening in the first week of September for the first time since March, the possibility of local lockdowns or even a second wave of Covid-19 mean that we must remain adaptable and ready to deliver STEM-based learning in all contexts – whether this is through in-person teaching or via digital platforms.
For example, The Royal Air Force rose to this new challenge through its provision of a virtual online course in 'Humanitarian Aid Engineering Experience', which replaced its usual face to face on-site training sessions. The course enabled young people to experience the positive impact of engineering and work on real-life challenges, all from the comfort of their own homes. Aimed at 13-14 year old students, the virtual course provided first-hand experiences of how the RAF supports the many challenges facing the world; from floods in the UK, to the Ebola outbreak in Africa, and devastating hurricanes in the Caribbean. Parents of participating students reported seeing increased levels of independence, motivation, and self-belief in their children, with many reporting that their child was now set on pursuing a career path in engineering.
Industry collaboration
A fundamental element of investing in future STEM talent is collaboration between different industry companies and bodies. Continuing to establish positive relationships between organizations across the sector will benefit both young people setting out on new career paths – as well as the STEM industry itself.
2020 has certainly been a uniquely challenging year for everyone from all walks of life and career paths. However, I am hopeful that the talented people working across the STEM sectors will be able to navigate this new way of life through inclusivity, creativity, and most importantly of all, teamwork.
KEVIN STENSON
Kevin Stenson is CEO of The Smallpeice Trust, a children's education charity which provides a range of STEM-based scholarships, programs and interactive days to get more young people from all backgrounds into engineering. These programs inspire and equip students with the skills to achieve their full potential in STEM, helping to create a more diverse and inclusive engineering workforce.
To learn more about The Smallpeice Trust and their upcoming events and virtual courses, please visit https://www.smallpeicetrust.org.uk/