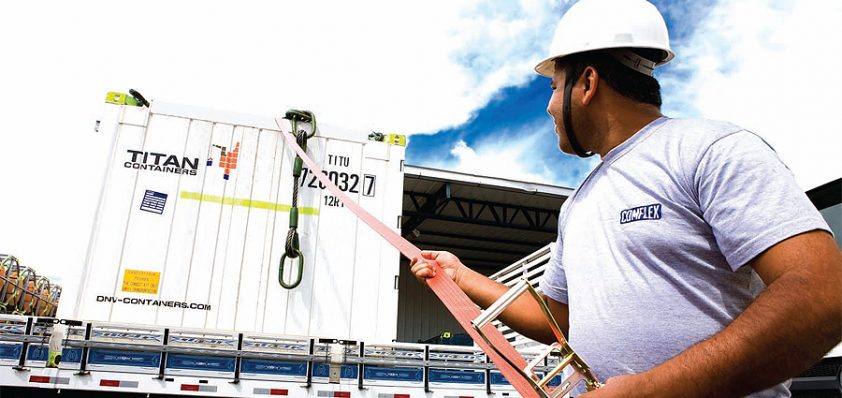 Out of the box thinking
Founded in 1987 TITAN Containers has almost 30 years of experience in supplying containers for a wide range of applications and today is one of the largest privately owned companies in the container market.
Although the company has survived for close to three decades, it too was critically impacted by the global economic downturn that created volatile market conditions throughout many of the sectors in which it operates. However, rather then hindering the business, the challenging market conditions brought on by the crash provided the catalyst that would see TITAN adapt t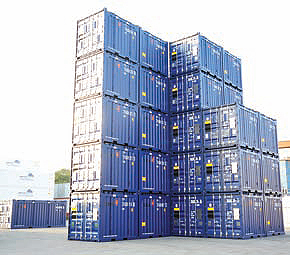 o the changing needs of its client base and emerge from the crisis in a stronger position than when it had entered. "Following the financial crisis that hit during 2008/9 we redefined our business strategy away from the container trade to container hire," explains managing director Layland Barker. "Traditionally we were a trading company that rented containers and we had quite a fleet, but it was always thought to be part of the business that looked after itself. As of 2009 we consider ourselves to be a hire company that by necessity buys and sells containers."
Embodying a spirit of opportunity and foresight, TITAN entered into a period of investment in the midst of the economic downturn. During 2008 the company increased its service offering with the acquisition and integration of ArcticStore, increasing TITAN's expertise in temperature controlled and refrigerated storage solutions. Furthermore during 2009 TITAN acquired the fleet of Container Exchange, which it incorporated into ArcticStore during the same year and further investments were to follow. During 2011 it acquired Boxtainer Ltd and Canons Park Sweden before adding more containers and cold stores to its expanding fleet through the acquisition of AB Containers in April 2012.
These acquisitions, during a challenging period for the market, were an important component terms of profitability, size and geographic reach, its philosophy towards growing the business is one of strong, sustainable growth rather than courting short-term gains. This is typified by its choice of acquisitions that enhance the company's product portfolio with containers that are suitable for use in a number of industry sectors, such as its investment in temperature controlled and refrigerated containers with applications within onshore and offshore markets. By focusing on the synergies between its products and several business sectors, TITAN is able to ensure that it is able to generate revenue from a number of sources and strengthen itself against damage should individual market sectors experience a decline.
Presently TITAN is busying itself with its second three-year development plan and a third round of expansion is planned where again the company will focus on doubling its fleet and further expanding its service portfolio as Layland concludes: "By the end of 2015 or possibly 2016 the plan is that we will have doubled the fleet again, and the plan after that is to try and do it for a third time. We are also currently on the cusp of an acquisition, which will open the way to the more high-ticket value hire market for accommodation and similar equipment. This will give us some local expertise in the market and I expect that within three or four months, two or three TITAN locations will be working from our modular locations, not only as an office but also as showrooms."
TITAN Containers
Services: Containers