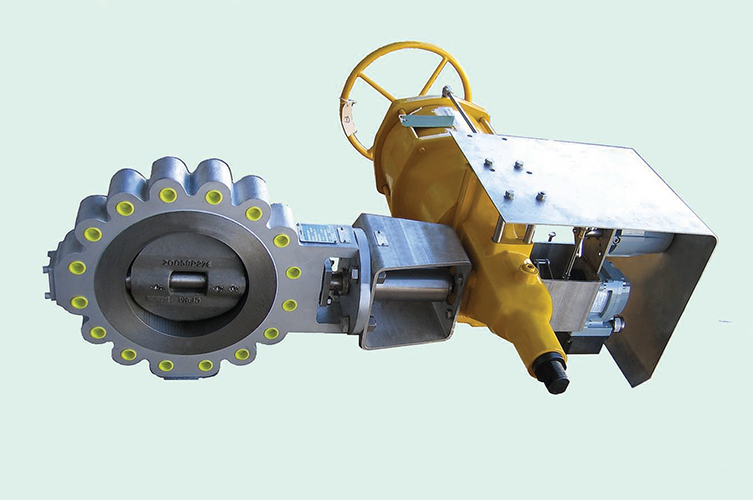 Sealing the future
Established in Japan over 60 years ago, Tomoe Valve, with its European Headquarters in Newport, Wales, has established a strong reputation producing high quality butterfly valves. Operating out of four manufacturing sites, in the UK, Japan, China and Indonesia the company serves the oil & gas, petrochemicals, steel, power and other general industries, with specific applications suited to gas, oil, seawater, steam & refining. Supporting this is an extensive network of sales offices and agents across all five continents.
Last featured in September 2014, business development director, Clive Johns outlines the developments taken in the period since: "Business grew last year, with good orders for application on FPSO's in the Brazilian market plus steady business from the North American market. We have also grown our business in Europe and are expanding our office in Singapore as the Far Eastern market grows."
With the oil and gas industry representing a portion of Tomoe's customer base, it has experienced some of the effects from the recent industry downturn. "The market is weak at the moment," explains Clive. "However, spares for the maintenance, repair and operations sector is good and luckily we have a wide product range that we sell into other industries across the globe. Anyone selling into the oil and gas market knows that we have peaks and troughs, and we just need to stay focused and we will come out the other side."
Becoming more focused very much defines Tomoe's current strategy, as it makes improvements to its customer facing business. "Tomoe has always had a good product range, but we have not communicated this as well as we could have to the market place. We are currently building a new website linked to social media and focusing more on marketing," notes Clive.
The strength of the company's product range is clear when coupled with the service it is delivered alongside. As a market leader Tomoe's products are often class leading with low torque, leak tightness and extended seat life benefits inherent across the range. "Our rubber lined valve is arguably the best valve on the market," highlights Clive. The company's Tritec triple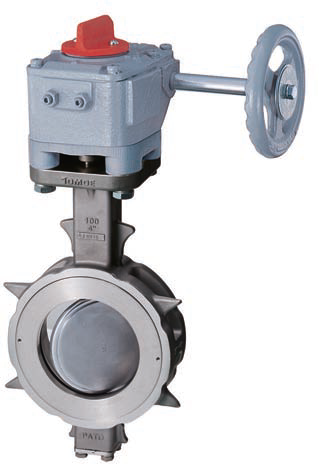 offset valves are designed with high pressure and high temperature applications in mind, utilising an ellipsoidal sealing geometry to ensure zero leakage performance in a range of situations.
Service wise, Tomoe's strengths are in its flexibility and availability. "We have nearly £1m of stock in the UK that we can deliver in a variety of materials, quickly," points out Clive. Take this into account with the company's strong supplier relationships and worldwide network of sales offices and agents, and it is clear to see why the company prides itself on its service. It means that wherever a customer may be in the world, they have accurate and local knowledge on hand to supplement any Tomoe products used.
Manufacturing knowledge and experience within the industry have also been key to continuous development: "We recentlymanufactured bespoke double block and bleed valves for a customer in Ireland," indicates Clive, illustrating Tomoe's ability to listen to its customers and provide the best solution.
Despite market challenges, the attitude within Tomoe remains positive and with a customer base extending into other industries, the company has been able to maintain growth through recent times. This has been complemented by a move towards expansion in reaction to favourable market conditions. Recent expansion of the Singapore office to accommodate the developing market in the Far East demonstrates this, as does its future strategy. "The market will certainly challenge us over the next 12 months," admits Clive. "Yet with the support from our sister companies and agents we will continue to expand our business across the world. We are currently reviewing our short and long term business plans in reaction to changing market conditions but we will concentrate on our strengths as a global business."
By remaining aware and reactive to ever changing market conditions Tomoe puts itself in a sensible mindset to secure success in the future. Steady growth is present and when the oil and gas industry picks up the company looks ready to take advantage of new opportunities. Clive is clear about what Tomoe's strengths are and making the most of these strengths will be valuable to the company's future performance. However, equally as important in an increasingly connected world is its customer facing presence. Therefore Tomoe's focus on improving its website and marketing strategy will put it in a stronger position in presenting to the world those strengths.
Tomoe Valve Ltd
Services: Manufacture butterfly valves for on and offshore applications
Issue 122 July 2015