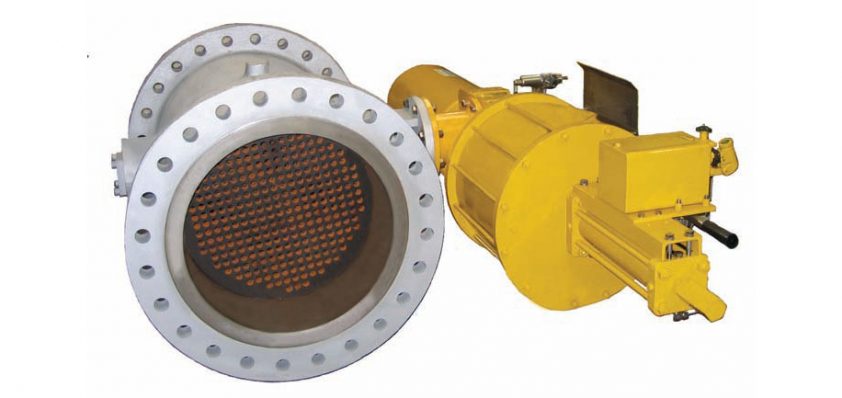 The excellence of execution
Formed almost 60 years ago in Osaka, Japan, TOMOE is today a global leader in the production of high quality, technically advanced ranges of butterfly valves, actuators and control systems.
Quick to seize the lead in butterfly valve technology, TOMOE's valve range has developed and flourished throughout the world with its products now found operating in industries including oil and gas, petrochemical, marine, water treatment, vehicle manufacture and power generation.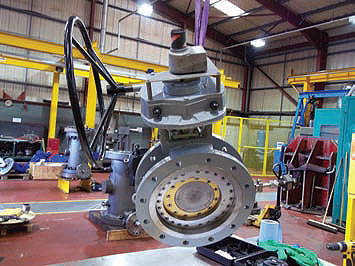 With its manufacturing, sales and distribution facilities strategically located throughout the world, the company is also supported by a comprehensive global network of well-established third-party distributors. It is the company's dedication to developing products that satisfy the demands of process systems that means that for the past six decades the name TOMOE can be found on only the finest, most reliable range of butterfly valves available.
TOMOE's European headquarters officially opened in 1986 in Newport, South Wales, with TOMOE Valve (UK) established in 1997. Employing 50 people, the UK operation was set up to supply high performance triple offset butterfly valves to multiple global industries. In April 2006, TOMOE Tritec, a division formed to design and manufacture triple offset rotary process valves, merged with TOMOE Valve to create TOMOE Valve Limited. Working from Newport, the company handles operations in Europe, Russia, Africa, Canada, the US and South America. In recent years new distributorships have also been introduced in Japan, Korea, Australia, India, China and the Middle East.
"The company experienced a flurry of orders in the second half of 2011, providing it with a strong start to 2012," explains Nick Robertson, technical director of TOMOE Valve. "Business in recent months has been excellent and this trend is expected to continue through the year. One of the regions driving this is Brazil, which has shown a growth factor of well over 600 per cent in the past ten months. The main reasons behind this have been the company's partnership with its recently appointed agent, Triple M PVF, and of course the tried and tested reliability of the products that TOMOE has supplied the country in the past."
At the frontier of valve design and technology, the TOMOE range of butterfly valves is one of the most comprehensive available, offering unparalleled levels of leak tightness, longevity and wear resistance. With an extensive range of body designs, material options and sizes available, there is literally a TOMOE valve that is suitable for most applications.
The valves have a number of unique features that differentiate them from other makes. Traits such as low torque, leak tightness and extended seat life benefits exist in all models of the TOMOE range from the 700 Series Rubber Lined valves to the Double Offset 300 Series. Specific product design programmes throughout the range focus on such key areas as break out characteristics of the disc, seat support in the valve body, loading on the seat when clamping the valve between flanges and achieving lower torque results in smaller, more cost effective valve actuator packages.
The unique triple offset sealing design of TOMOE's valve range and its profiled disc and precision-machined seats ensure that the leak tight properties are maintained even under maximum operating conditions. Furthermore, the combination of the low torque, leak tightness and precision machining ensures that extended seat life is consistently achieved throughout the range of TOMOE butterfly valves. Such is its effectiveness that it is not uncommon for TOMOE's range of valves to achieve an extended seat life three times that of its competitor's products that are present in like-for-like applications.
TOMOE is a company that was very much founded on the back of a shared belief in the importance of research and development. What the company has always been aware of is the fact that this in
itself involves more than simply making innovative changes or inventing new designs, it is just as much about reviewing existing products and processes with the ultimate goal of making improvements to efficiency and effectiveness.
In the last couple of years TOMOE has taken various staff from all areas of the business, including sales, engineering, purchasing and production, and created a cross functional team. Since forming, this team has managed to make considerable cost savings on materials and improved the company's internal production processes. This in turn has helped make the company become more competitive within the marketplace.
Despite the fragmented nature of the economic climate during the last three-to-five years, TOMOE Valve's year-on-year turnover has remained fairly constant. What the company has noticed recently is a slight increase in demand, which is coming as a result of end users realising the importance of supply chain security and quality, both of which are standard for UK manufacturers.
As TOMOE Valve continues to focus on its key markets, building on its past successes while being supported by an unmatched degree of experience and knowledge of the oil and gas industry, it remains fully aware that it needs to remain realistic when it comes to its future plans.
"TOMOE Valve is not a huge company, but what this means is that it is able to put that little bit more focus on each individual client and their needs," Nick enthuses. "What the company also prides itself on is its flexibility, a trait that means that even when the client wants to make a change at the eleventh hour to their order, this has little or no impact on the cost or delivery."
As the company prepares to celebrate its 60th birthday, its ability to achieve controlled growth and ensure its level of business is both profitable and sustainable means that TOMOE will remain a name synonymous with quality and long-lasting performance for some considerable time to come.
TOMOE Valve Ltd
Products: Valves