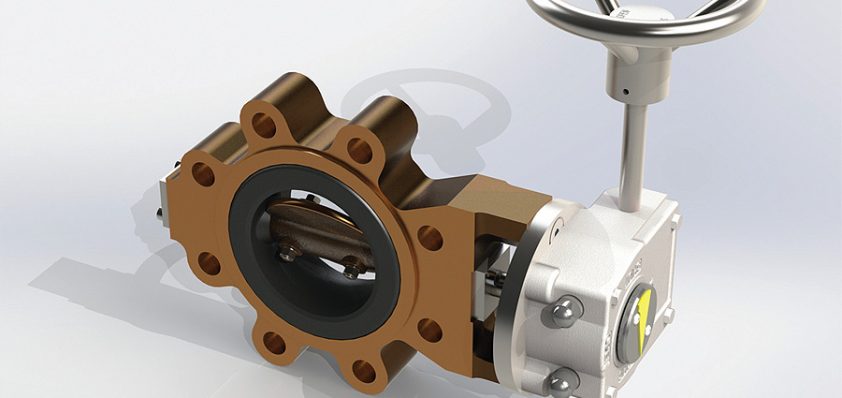 Under control
TOMOE was formed over 60 years ago in Japan and now, from its European HQ in Wales, is established in international industrial markets as a leading manufacturer of high quality butterfly valves, actuators and control systems. Specifically targeting the oil & gas, petrochemical, steel, power and other associated industries, TOMOE has amassed a wealth of experience and knowledge around the applications of gas, oil, water and steam.
When Energy, Oil and Gas spoke last with Clive Johns, Sales Director at TOMOE in 2015, he discussed the company's unique ability to use its strengths to take advantage of new opportunities. He echoes this a year on saying: "Without a shadow of a doubt our flexibility is still one of our biggest selling points. We adapt quickly to customers' requests for changes to design and configuration, and our engineering team will adapt our products for different applications where the customer is looking for more of a bespoke solution."


This ability to demonstrate a reflexive approach to the market alongside a highly talented team of engineers has been brought into particular focus over the last year. In light of the ongoing market turmoil and plummeting oil price, Clive is keenly aware of the challenges that face TOMOE, but is also able to illustrate the success of such a reactive strength. "As everyone knows, the oil price has slumped over the last year and this has certainly affected the upstream projects," he says. "However, we successfully refocused our Tritec division on the downstream market and have become more aggressive when bidding for projects with our rubber-lined and double offset butterfly valves.
"Because of this, despite the challenges, we have still been able to pick up some good project business; notably a large project for our rubber-lined butterfly valves in a Saudi Arabian Powerstation and triple offset valves for a European refinery. This was achieved because of our push into the global downstream market."
New geographies have also presented good opportunities to the company and as a result TOMOE is currently focusing its expansion efforts in the Middle East. "This market has continued to invest in new projects throughout the downturn so we have strengthened our presence in the region with the appointment of a partner in Iran and closer ties with our existing partners elsewhere," Clive highlights. "We will also be exhibiting at the EIC Connect show in Abu Dhabi in May."
As a market leader, TOMOE's products are often class leading with low torque, leak tightness and extended life benefits inherent across the range. This leading position is certainly true of its rubber-lined valves, and Clive notes the innovative design of its Tritec triple offset valves, which are perfectly suited to high pressure and high temperature applications. Thanks to an ellipsoidal sealing geometry the Tritec range is able to demonstrate zero leakage performance in a range of situations.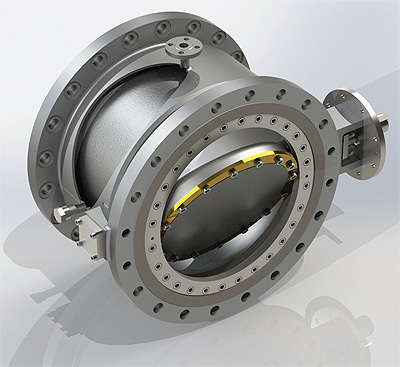 Innovation into the breadth of solutions offered by TOMOE continues. "The latest version of our aluminium-bodied rubber-lined butterfly valve, the 700Z, was launched last year primarily for the water treatment and HVAC industry," outlines Clive. "This lightweight, cost effective butterfly valve is ideally suited for applications up to ten bar with a temperature rating from minus 20 degrees Celsius to 120 degree Celsius. We are also starting to expand our double offset range with further body materials, including aluminium bronze and duplex."
By continuing to develop and align itself with the changing and challenging conditions in the market, TOMOE is exemplifying the success that flexibility and bespoke service can bring. Looking forward Clive is realistic about the market but is confident that this refined approach will pay off. "Obviously the low oil price will continue to affect upstream projects," he says. "Therefore, our Tritec division will continue to focus on the downstream market and other parts of the world for upstream project work. We will also continue to work on the bespoke products for those slightly different applications that some customers have, and upon which our reputation is built.
"I think the key thing I would like to achieve in the longer term is making our existing and new customers fully aware of our capabilities. We are a very flexible company and our knowledge and expertise means that we can react to those slightly different applications. This is where our teams really shine and it is what is supporting us through these times of pressure."
TOMOE Valve Ltd
Services: Manufacture butterfly valves for onshore and offshore applications