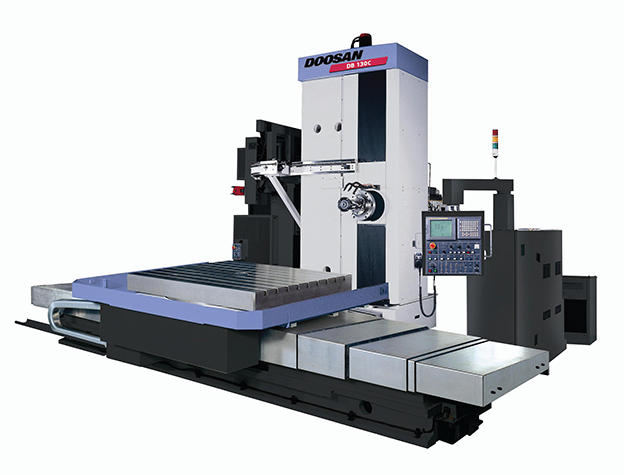 Genuine advantages
Founded in Japan almost six decades ago, today TOMOE Valves has a reputation for supplying one of the finest and most comprehensive ranges of butterfly valves and actuators in the world.
The company was last featured in European Oil and Gas in mid-2012 and as Nick Robertson, technical director, explained its main market and customer base hasn't changed: "Our market is global and since the company started in 1998 we've pretty much had dealings with everyone who requires valves," he said. "Our customer base is expanding slowly but ultimately a majority of our valves end up being supplied to one of the super majors."
In order to respond to this demanding market TOMOE has to be very flexible, and Nick noted that this often requires some innovative thinking: "The business tends to change month by month. We operate in such a fast paced industry that we cannot sit still for one moment. As our customers evolve we have to follow suit. What is interesting is that we have found ourselves reverting to processes and ideas that we dismissed or stopped using in years gone by because they now fit in again with our current business needs."
He added: "Over the past 18 months to two years we have seen the usual peaks and troughs that are associated with being a project-led business. This is probably our biggest challenge as they can be quite significant, which in turn compresses a large portion of our turnover into a small timeframe."
Moving onto TOMOE's product range, the variety of valves available from the company is one of the most comprehensive in existence, offering unparalleled levels of leak tightness, longevity and wear resistance. At the frontier of valve design and technology and with an extensive range of body designs, material options and sizes available, it is hard to image an application for which there isn't a TOMOE valve.
"Technology in this industry is ever advancing which in turn gives the exploration companies the option to drill in deeper and harsher environments," Nick highlighted. "This then creates opportunities for the equipment manufacturers to advance their technology to work in these environments. We have a few ideas currently going through R&D that will offer some genuine advantages to some end-users when we finally release them into the market."
In addition to innovative new product solutions, TOMOE is also willing to adapt its approach in order to become more efficient. In the last article, it was noted that the company had taken various staff from all areas of the business, including sales, engineering, purchasing and production, and created a cross-functional team. Since forming, this team has managed to make considerable cost savings on materials and improved the company's internal production processes. Nick confirmed that this team is still in place and having a direct and positive impact on the business and bottom line. "Whilst it has meant our initial order review process is taking longer when we receive a purchase order we are finding few or no errors at the back end of the business," he added.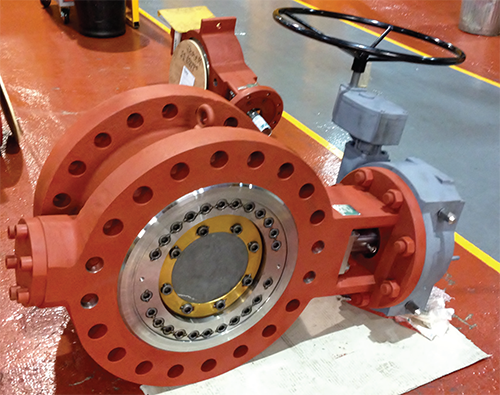 2012 also saw TOMOE make a major investment in technology. "We signed a £0.5m purchase order for a new milling machine in November last year," said Nick. "It's on schedule to be installed in May this year and then start cutting metal in June. This will give us increased capacity and efficiency."
He continued with further good news: "We have also recently been awarded approval status by a world-renowned technology licensing company. We are the only triple offset manufacturer that has this approval. We are also close to securing a few large projects from Korean EPCs and there is also a sizeable order on its way from a UK based end-user."
In addition to the UK operation, TOMOE has manufacturing, sales and distribution facilities located strategically throughout the world. This enables it to provide the industry with a direct link to the most advanced range of products and highest levels of customer support available. A new addition to this is the Brazil office, which as Nick noted is looking very promising: "We signed an agreement with a new agent in 2011 and he really hit the ground running. We've seen a few projects down there being delayed for various reasons but we know that there is a large amount of work that will originate from that region in years to come."
As the last couple of years have seen so much success for TOMOE, it's not surprising the company is holding its attention on the same areas. As Nick confirms: "Our focus tends to stay the same year on year. We aim to keep our cost, quality and delivery performance in line with customer expectations whilst keeping a sharp eye on profitability."
In conclusion, Nick summed up with where he'd like to see TOMOE progress in the future: "We are currently in the process of developing a mid-term plan for the next two to three years. This plan will take into account the issues that we have seen over the past few years (e.g. peaks and troughs of sales) to help us maintain a more sustainable order book with an element of growth."
TOMOE Valves
Products: Butterfly valves and actuators