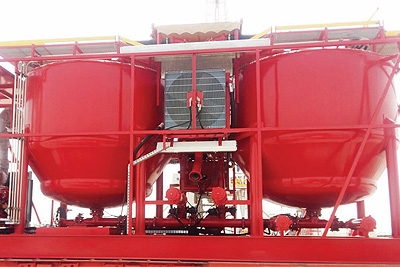 Top Oilfield Industries Limited
High demand
Located in the Hamriyah Free Zone, Sharjah, for the past 20 years Top Oilfield Industries has been a consistent and reliable service centre for drilling contractors operating in the Middle East. Created by oil industry professionals, the company has expert knowledge of the environment, problems and demands within which drilling contractors operate. Top Oilfield has consistently offered a wide range of services and skills designed to ensure that clients could always be assured of a complete and excellent level of service.
As a result of its unyielding commitment to high quality production, Top Oilfield has grown to become a leader in the field of land rig refurbishment, oilfield drilling equipment manufacture, repair, overhaul and modification. Alongside this it also supplies mechanical, electrical and engineering field technicians throughout the Middle East and beyond, who undertake vital repair and maintenance projects in support of its clients.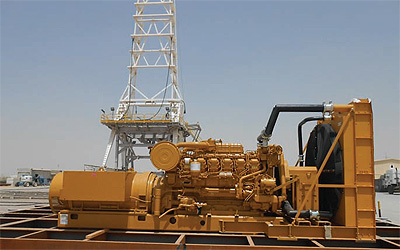 Over what is nearly two decades, Top Oilfield has achieved an impeccable record of oilfield equipment refurbishment, and prides itself on consistently producing work of the highest quality in a timely and cost effective manner. As Ian Midgley, managing director/ CEO, commented in EOG in January 2015, the company's commitment is that every piece of equipment that leaves its workshops has been overhauled to the highest industry standards, tested and will perform to its design specifications. He explained: "We offer a 'one-stop- shop' concept, whereby drilling equipment, engines, electrical work and steel fabrication work are all undertaken in-house, by our own personnel. This means that we retain full control over all aspects of the projects we are commissioned to do. In addition, the savings we make (by not sub-contracting work) are passed on to our customers, making us the most competitive service provider in the region."
In the last interview Ian also highlighted some new contracts. "We have been commissioned to build four fast moving rigs for completion in 2016, which are designed for desert operations, and because our field engineers and maintenance personnel are available throughout the Middle East, our clients are assured of full after sales support," Ian noted. "We are dedicated and on course to complete these four new build land rigs, and our focus is on ensuring that they are manufactured to the highest standards available anywhere in the world and provide highly reliable and high performance service for our customers for many, many years."
Alongside the new rig project, Top Oilfield is also currently refurbishing two land rigs, with the first due for completion in October 2015 and the second in December 2015.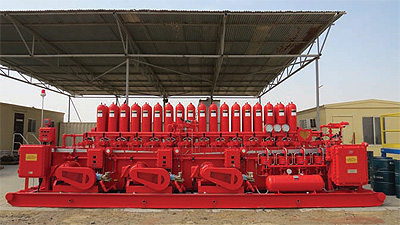 Alongside the work undertaken on new contracts, 2015 has also been a period of growth and settling in for the relatively new Top Oilfield Rentals Division that was set up only a year ago. Top Oilfield Rentals provides highly reliable, high performance equipment drilling equipment, engines/generators and service equipment on a rental or lease purchase basis. These products are available throughout the Middle East and include BOP control units, independently driven mud pumps, engine/generator sets and batch mixers, cementing units and so forth. This Division provides an opportunity for Top Oilfield to demonstrate the high reliability and performance of the equipment it manufactures. And for customers who wish to restrict their 'CAPEX' purchases and use operating revenues to undertake their activities, renting equipment provides them with an economical means to do so. Equipment available for rental includes a 7 station accumulator, a skid mounted 15k pumping unit and a twin 75BBL batch mixer.
The Rentals division illustrates Top Oilfield's ability to think ahead and foresee what offerings will help its clients move forward. Thanks to this and its growing reputation for quality and service, the company's reputation has spread and it has started to receive interest and orders for its products and services in new areas such as the North Sea, Far East and newly emerging oil producers in North Africa. Looking ahead and building on this new business, Top Oilfield aims to become the manufacturer of choice for land rig operators both in the Middle East and globally. By ensuring that its drilling rigs are manufactured to highest available standards, are built on time and are priced in accordance with Top Oilfield's 'fair pricing policy', the company is confident that they will be in high demand.
Top Oilfield Industries Limited
Services: Drilling equipment repair/refurbishment