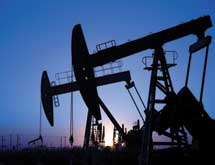 Torqued-Up Energy Services Inc.
The motivation for Torqued-Up Energy Services of Tyler, Texas, is simple and to the point: The company intends to be the leading provider of premium coiled tubing and related pressure services in the markets it serves. "We will provide products and services that enhance customer productivity, improve the well completion process and continually create value for our customers," the company says. "We will deliver our premium services utilizing state-of-the-art equipment."
Torqued-Up Energy Services supports the production, completion, well control, snubbing, well stimulation and drilling markets of the oilfield industry. Founded in 2004, the company is based in Tyler and has locations in Henderson, Nordheim, Monahans and Longview, Texas; and Shreveport, La.
The company says its experts and high-quality service technicians trained in each product line provide top-notch product quality, customer service and safety.
"[Customers] need a reliable resource for optimal equipment, services, highly trained product experts and experienced support crews," the company says. "[They will] find it at Torqued-Up Energy Services, where [the] company mission to be the premium provider of coiled tubing and related pressure pumping services is demonstrated every day in the field."
Variety of Services
Torqued-Up Energy Services offers coiled tubing, pressure pumping, and wrenching and testing services for oilfield clients. The company's coiled tubing capabilities include conventional coiled tubing units for high pressure and well controls. Torqued-Up's units are efficient, versatile and capable of delivering virtually any coiled tubing operation at shallow, medium and deep depths. Applications for coiled tubing include underbalanced milling and drilling, cement and fluid placement, drilling and underbalanced drilling in vertical and horizontal wells, and milling and under-reaming operations.
Torqued-Up features a full line of fluid and nitrogen pumping services, as well. It boasts units with versatility that allows for customized treatments to specific volumes, rates and pressure requirements of individual jobs. The company's pumping units are produced with high-pressure mixing and blending capabilities, as well.
"Putting safety first, our designs are made to be user-friendly and to provide a quick rig-up time, saving our customers time and money," Torqued-Up states.
Applications for its services include nitrogen treatment, acid treatment, CO2 treatment, solvent treatment, sand plugs, stimulation, pressure testing, frac and perforation breakdowns, and on-the-fly mixing and pumping of diverting agents like rock salt and viscous spacers.
Torqued-Up says its wrenching versatility allows for tailored uses. "From the smallest to the largest of flanges, our state-of-the-art wrenches can torque to API specs and standards of our clients," it says. "The hydraulic wrenches meet and exceed safety expectations."