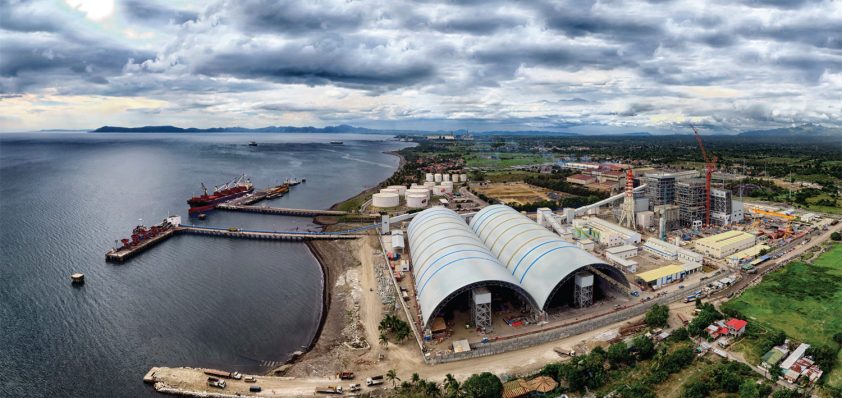 Trans-Asia Oil and Energy Development Corporation
Energising success
Providing integrated power solutions for 45 years now, Trans-Asia Oil and Energy Development Corporation is the flagship energy arm of Philippine Investment Management Inc (PHINMA). With a combined capacity of close to 500MW from its power plants and partnerships, plus additional capacity from other power generation facilities, Trans-Asia is able to serve the demands of its customers through bilateral contracts and the Wholesale Electricity Spot Market (WESM). Since 2006, the company has been licensed as a Retail Electricity Supplier (RES), which enables it to operate in the Retail Competition and Open Access (RCOA) and therefore is able to serve the needs of its customers with customised power solutions across the Philippines.
At present Trans-Asia maintains four oil and gas service contracts (SC 55, 69, 51, 6) with interests in two others, eight wind energy service contracts, three hydropower service contracts and one geothermal energy service contract. With this developed portfolio behind it, in 2014 the company announced that it was entering into its second phase of growth. This was quickly followed in the same year by a number of acquisitions and projects set to significantly increase its supply capacity. This included a joint venture investment into the 20MW Maibarara Geothermal power plant, the acquisition of One Subic Power Generation Corporation and its existing 116MW, and the completed construction of a 54MW wind farm in San Lorenzo, which marked the company's first entry into the wind sector.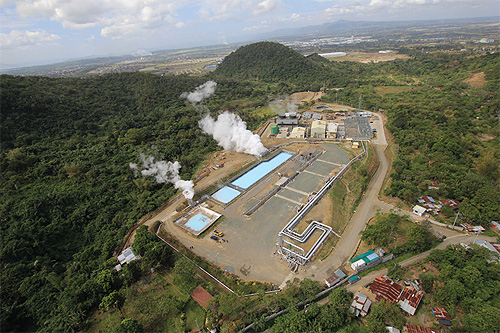 By the end of the year Trans-Asia had also completed the commissioning of the first 135MW unit of South Luzon Thermal Energy Corporation (SLTEC) coal-fired power plant using CFB technology. Over the coming months a second 135MW unit is due to be delivered. Continuing the development of coal-fired power plants, in July 2015 Trans-Asia announced provisional plans to build a 600MW plant in Pangasinan province.
The possible plans for Pangasinan province will be part of an overall strategy over the coming five years to double capacity to 1200MW, requiring an investment of around $1.2 billion. Commenting on these expansion plans, President and CEO of Trans-Asia said: "It can be done and we will prioritise the remaining privatisation of PSALM (Power Sector Assets and Liabilities Management Corp), and of CBK and Casecnan hydroplants." Currently, the CBK hydro projects, which are operated by J-Power and Sumitomo Corp, are spread across three sites: a 22.6MW plant in Lumban, 20.8MWs in Majayjay and 684.6MWs in Kalayaan. The Casecnan project on the other hand has a capacity of 150MW.
In its efforts to significantly expand its energy portfolio across the country, Trans-Asia is looking closely at wind energy. The 54MW San Lorenzo wind farm in Guimaras, completed last year, is the first wind energy project under the Renewable Energy Act of 2008 to have the ability to consistently deliver its full generation capacity to the grid. In December 2014 the farm commenced operations and was quickly able to attain a maximum capacity of 52MW, thereafter generating 52GWh throughout the month. With this in place Trans-Asia expects to contribute 120.79GWh of renewable electricity per annum, enough to sustain 48,000 households for the year. It is also targeted to contribute a reduction of 65,000 tonnes of CO2 per year to global greenhouse gas efforts.
As of 2015, the company's wind portfolio includes service contracts for eight wind farms across its grid, totalling an aggregate potential capacity of up to 400MW of renewable energy. As part of the company's expansion strategy, Trans-Asia will also be looking at developing the Sibunag and Ballesteros wind projects to acquire greater capacity.
With a number of development plans underway and even more in its sights for the future, the organisation continues to become an even more prominent entity in the Philippines and as such it is important that it integrates with its communities. Trans-Asia's corporate social responsibility programme concentrates on three main pillars: education, environment and livelihood.
Within its education programme it currently has 30 partner schools (the equivalent to 10,000 students over the project's six years) engaged with its Harnessing Energy Literacy for Planet Earth (HELP Earth) scheme, designed to promote awareness and consciousness around energy issues. Regarding its environmental initiatives, Trans-Asia has actively engaged in a number of conservation projects, notably planting over 2500 seedlings and participating in two coastal clean-up operations. As an example of its livelihood engagement, the company has embarked on a long-term project with the Guimaras communities surrounding the San Lorenzo wind farm. Through environmentally sound and sustainable practices, the project has been focused on building community resilience, capacity for tourism and a wealth of livelihood opportunities.
Growth is very much a top priority for Trans-Asia as it continues to deliver a strong performance for its shareholders and engages with its surrounding communities. By adhering to its core strengths and building on the reputation it has earned over nearly half a century of operating, the future for the organisation, and indeed the sustainable needs of the country, looks set for success.
Trans-Asia Oil and Energy Development Corporation
Services: An integrated power solutions company engaged in resource development, power generation and electricity supply