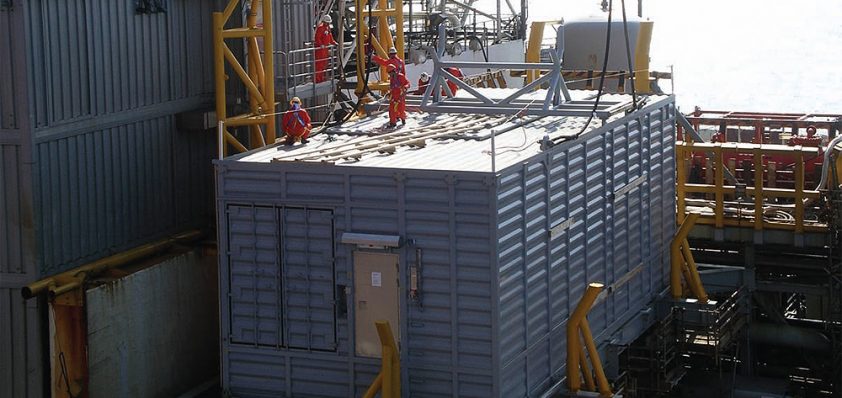 Well contained
Established in 1976 and with over 30 years experience in the industry, Trans Construction AS (ATC) is now a leading EPC contractor providing standard and customised container/module solutions, as well as other types of welded constructions, for a wide range of offshore and onshore projects.
The core of the business is directed towards the oil and gas industry but clients also include contractors and fabrication yards, entrepreneurs, the army, polar research institutes and consultants.
The company's main administration, project management, engineering and production facility is located in the Ørn Industrial area in Norway. Its standard modules are predominately certified to standard freight sizes according to DNV 2.7-1, EN 12079 or DNV 2.7-1 for portable offshore units and are then outfitted to the customer's specifications. For those clients with more unconventional or specific requirements, Trans Construction can also offer a fully custom-built solution. In these cases size is only restricted by the transport and lifting limitations. Finally, the company supplies additional forms of welded constructions such as pump skids, control cabins, noise enclosures, access platforms and spreader frames. Third party certification is a normal in order to meet the specific class requirements.
Typical applications for Trans Construction's product range include storage, workshops, paint shops, laboratory, power control, switchgear, and office facilities. In particular, the company considers power control modules to be a key competence area.
One successful delivery was to an FPSO in Angola in 2009. With a dry weight of 120 tonnes, Trans Construction was given multi-discipline responsibility with an engineering scope that included detailed strength calculations a complete fresh air and overpressure ventilation system, including three 100 kW HVAC units to remove the heat produced by customer equipment, as well as lifting equipment, roof railings and ladders.
At present the company is working on an even larger power control module of 257 tonnes dry weight, for delivery later this year, also to Angola. Crucially, this module has been designed to withstand lifting operations, transportation to yard and FPSO vessel motions during operation, with a blast overpressure of 0.5 bar also included in the calculations.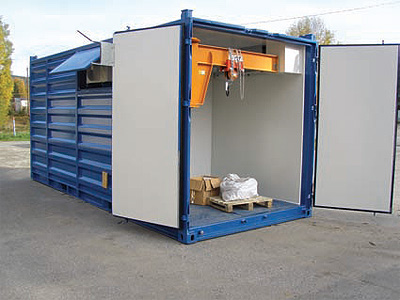 This indicates just one portion of the true breadth of capabilities that Trans Construction holds within its competence profile. Working with various materials like mild steel, stainless steel, duplex and aluminium, the company prides itself on tackling each project afresh with the single aim of creating a solution that delivers. All design is performed in 3D using Autodesk Inventor and where applicable a full 3D strength analysis is performed in STAAD Pro. Communication with customers is often via the 3D models and the design and layout of complete HVAC solutions, electrical layout, internal piping, instrumentation, telecommunications and fire fighting systems can also be incorporated.
Furniture, windows, doors and emergency hatches are also available in line with specific needs, and Trans Construction will undertake full installation of the equipment delivered. The end result is a fully commissioned unit, which can be quickly utilised at its final destination.
Whilst the smaller containers are outfitted in Trans Construction's own workshop at Dal, larger constructions are outfitted either at the customer's own construction site, or at one of Trans Constructions own partners at a site with direct access for container ships to pick up the completed product.
As with all equipment destined for use in the demanding offshore sector, Trans Construction has paid close attention to quality with the company certified to ISO 9001:2008. It has achieved numerous accreditations such as weld testing NDE/NDT, DNV offshore lifting, welding procedures and third party certification of structural calculations. A stringent health and safety policy backs this up, and as a qualified Achilles supplier clients can rely on Trans Construction's credentials.
Most recently this includes approval of new Welding Procedure Qualification Records (WPQR) for stainless steel piping in material group 8.1. The WPQR is in accordance with NORSOK M-601 and DNVOS C401. This enables Trans Construction to perform more in-house piping works and provide customers with an overall better product.
The company is currently entering a period of expansion, and by continuing to adapt and improve its capabilities in this way Trans Construction is hoping to secure its place as a recognised quality supplier to the oil and gas industry for many years ahead.
Trans Construction AS (ATC)
Products: Container and module solutions