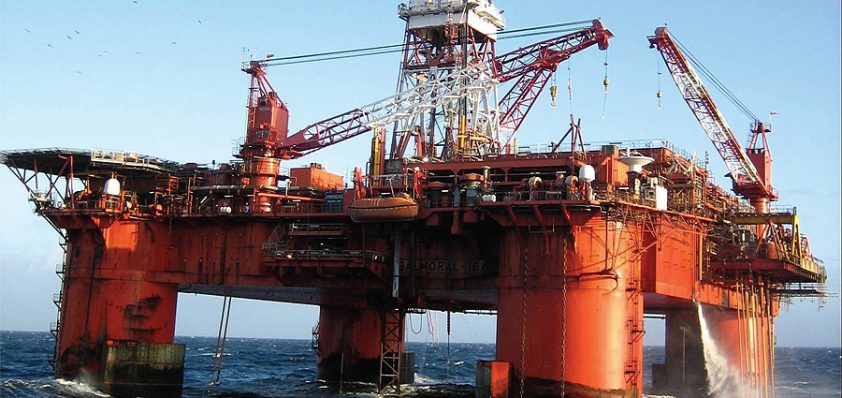 A drilling experience
Based in the Netherlands, Transmark-EDS is a premier directional drilling company, providing a broad range of advanced well placement technologies.
Over the past ten years the company has been associated with some of the most efficient drilling projects in the North Sea, and delivered its services to projects as far away as North Africa and the Middle East. Transmark-EDS can name a number of blue-chip clients in the oil and gas, geothermal, gas storage and mining industries. The company has a key emphasis on innovative and cost effective solutions, delivering a quality service supported only by the best technology and superior engineers.
Tom van den Berg, contracts manager, and Wynand Hoogerbrugge, managing director of Transmark-EDS, explain the company's main operations: "We are a directional drilling service company. We provide directional drilling, MWD (measurement while drilling) and LWD (logging while drilling) to the oil and gas industry. With our down-hole provision, we also supply well engineering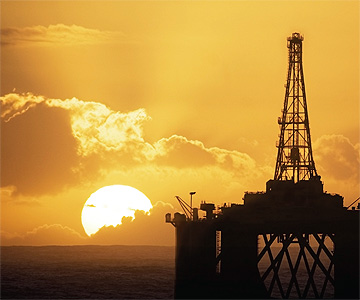 and planning services, as well as directional drillers on the well site themselves. We are active in most countries in Europe including the Netherlands, Germany, France, Belgium, Spain and Poland, but we have also had operations in Angola, Eastern Turkey, and Morocco. Essentially we are an independent Dutch company but we are very much pushing beyond the boundaries, not only in the oil and gas industry, but in the underground gas storage and geothermal markets as well."
The company is currently relocating its highly experienced staff and maintenance facility to a new location at Oudkarspel in the Western part of Holland, five miles from its original offices in Heerhugowaard. The warehouse will be ready in March, while the offices will be fully operational in May 2009. Wynand says: "At the moment we have a warehouse in a different location to our offices. The main advantage of this relocation is that we will have everything under one roof. It is a major step forward for the way our business will be conducted and is running to schedule. Part of the new set up will be a test loop, where we can test our BHA (bottom hole assembly) performance and new developments".
The company has seen further corporate changes in the last year. Transmark was a company owned and managed by one person until June this year when it was acquired by Transmark Holdings. Tom talks European Oil and Gas Magazine through the company's latest developments: "Being bought by Transmark Holdings has obviously had a positive affect on the company and its abilities.
"We are investing in new technology, such as gyro drilling and LWD measurements, and we have recently acquired a new fleet of down-hole motors. These motors are from Canada and are more robust to stand the tough conditions of the North Sea drilling environment. We have also developed our relationship with GE Sondex, one of the main equipment suppliers of down-hole tools. By having these trade links we are able to react to the requirements of our clients in a timely manner. We are aiming to broaden our portfolio of services and make them more reliable for the customer."
Customer relations are at the forefront of Transmark-EDS' business strategy, as the company prides itself on the complete package provision it supplies. Teaming up with clients in the very early stages ensures a level of trust is established, which lasts until the complete project execution. From attending morning calls to the rigs, to preparing the well planning and engineering, through to the well's final operation ensures the project is carried out in the smoothest way possible, with minimal problems and in the most cost effective way.
Wynand explains the other way in which Transmark-EDS tries to meet the highest construction standards: "With our major clients we present them with a budget before we start drilling. By doing this we can use our invoices and budget to put into perspective how the project is progressing comparative to cost. Over the last 40 wells we have drilled, the average actual cost equals to 99 per cent of the predetermined budget – setting us apart in the industry."
Transmark-EDS views its cost effective solutions as its main strength in the industry. Using proven technology, alongside expertise and specialised knowledge in circumstances where other companies would use higher end equipment, gives the company the edge in cost and mode of deliverance. This experience, coupled with a ten year track record in the offshore and North Sea
industry, and the ability to train its small workforce in-house maintains Transmark-EDS' unique status. Having its own well planning and engineering support sectors, means the company is a one-stop-shop for customers looking for expert drilling provision.
However, many such small companies in the oil and gas industry are finding the current financial situation a major drain on the ability to compete in the market, while the larger companies are fighting to maintain their position. Wynand remains positive for the immediate future: "Of course there are certain times under the current oil prices when projects receive delays, but so far they are not getting stopped or cancelled. A lot will depend on how long this oil price level continues. If it stays at this rate much longer there is no doubt it will have a further impact on our activity. However most of the projects we are currently involved with, from oil and gas to underground gas storage and geothermal assignments, have a long-term perspective and are actually continuing to grow. With regards to growth within Europe it is still looking positive for us – we remain quite optimistic about activity in 2009."
Indeed, the company has great plans for the future, buoyed by the acquisition in June; Transmark-EDS has aims to expand its customer base in North Western Europe and is also investigating possible expansion into North Africa. Tom outlines his vision for the future: "We want to continue doing an excellent job for our main client Gaz de France Suez and expand our portfolio of services for them, at the same time we want to grow our customer base. We are looking at potential projects with Shell and we have seen major growth in the underground gas storage and geothermal markets in Spain, France and Germany. We are also looking at potential areas such as Libya and Oman for the future."
He adds: "We are looking to achieve great things and I believe we will succeed. Our main differentiator is in our cost effective solutions for the drilling industry. We have top class directional drillers and get involved early on in the well drilling process, meaning that we are able to bring conventional equipment to do extraordinary things, at a lower price to our competitors. We will apply this high quality, high expertise, at low cost philosophy to our new project areas."
Transmark-EDS
Services: Directional investigating