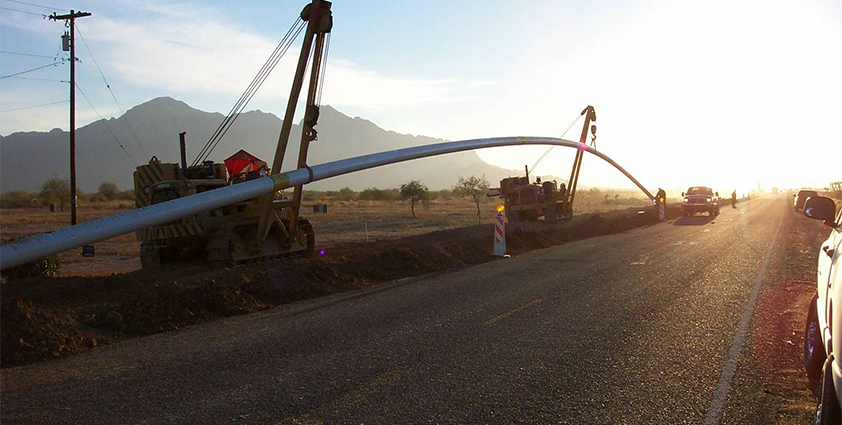 TRC offers groundbreaking technology-enabled solutions to the oil and gas industry.
When it comes to providing solutions to the power, oil and gas, environmental and infrastructure markets, TRC offers technology-enabled solutions that that set it apart from the competition.
An engineering, consulting and construction management firm, TRC has been a pioneer in groundbreaking scientific and engineering developments since the 1960s. Today, the Lowell, Mass.-based firm leads the industry with innovative ideas and technology.
"We try to do a lot of out-of-the-box thinking for the oil and gas industry," President Ed Wiegele says. "Our technological tools enable us to do things faster and better. We're able to take complex projects and simplify them for ourselves and for our customers, allowing them to get things done faster and more cost effectively."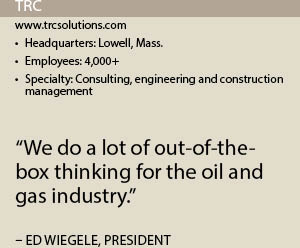 Reinventing The Process
The firm serves a range of public and private clients, steering complex projects from concept to completion. Its routing service is propelled by a GIS-enabled tool that analyzes various factors and the potential impact that goes into routing and planning a pipeline.
Recently, TRC has begun to incorporate socio-economic and public sentiment data as well. The company's routing service couples this tool with an experienced staff, generating cost-effective and minimal-impact project routes for a fraction of the cost and in less time than traditional methods.
"With this service, we're trying to disrupt the way pipeline projects are planned, designed, and executed – in a positive way," Wiegele says. "We try to stay ahead of our competition in our processes and in the actual application of those processes. We can provide demonstrable results in a way that very few others can."
Routing, permitting and constructing linear projects such as pipelines, transmission lines and railroads are challenging due to regulatory hurdles and stakeholder scrutiny.
TRC's services, driven by the GIS-based tool, can create multiple project routes quickly and efficiently. It provides impact analysis for boundaries around a route, including workspace layout, environmental study area or a specified buffer. It also reports features including slope, landownership, structures, wetlands, bodies of water, roads and railroads.
Its risk management capabilities help operations and maintenance teams analyze and monitor conditions and activity near and along linear infrastructure and provide relevant and sophisticated mapping and other intelligence.
In addition to the planning and execution phases of an asset's lifecycle, TRC has been an active contributor to the pipeline integrity management market. "We have been able to help our clients operate and maintain their pipelines safely and efficiently for over 20 years," says Paul Sansom, marketing manager for the company's oil and gas division.
A Better Place
TRC's origins date back to the 1960s and the Travelers Weather Research Center, an affiliate of the Travelers Insurance Company, formed in response to significant property losses from severe storms. As one of the country's first privately-owned weather research centers, TRC pioneered the use of sophisticated statistical methods, mathematical models and early computers to significantly improve weather forecasting techniques.
Today, TRC has four main sectors: oil and gas, environmental consulting, power and electric and infrastructure. "Both our power and oil and gas sectors have been growing dramatically over the past few years," says Sansom says.
TRC has more than 4,000 employees in roughly 120 offices throughout the United States, United Kingdom and China. This year, the firm ranked No. 19 on Engineering News-Record's list of the Top 500 Design Firms in the United States.
In line with its environmental consulting services, TRC is also committed to solving environmental challenges. Its integrated approach to solutions is focused on balancing economic growth, social responsibility and environmental stewardship through the entire project life cycle.
The company's vision statement says: "We will solve the challenges of making the Earth a better place to live — community by community and project by project."