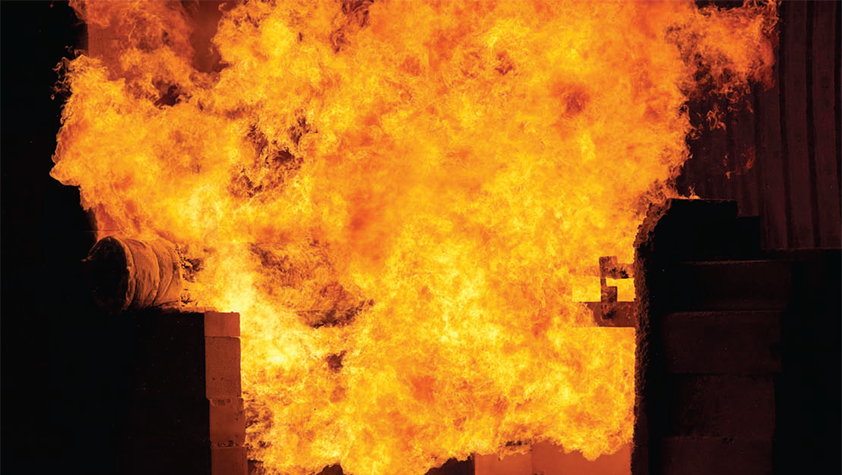 Trelleborg Offshore & Construction
Going through with innovation
It is roughly 12 months since European Oil & Gas last featured Trelleborg Offshore & Construction in Norway, and during that time the business, which is the largest producer of innovative rubber products in Norway, has continued to grow.
"Over the last year or so we have seen several exciting product launches, as well as some new concepts being implemented within the business," said Morten Kristensen, who heads up sales and marketing in Norway, elaborating on the company's recent success. "For example, our product, Vikotherm, has gone through continuous developments resulting in the recent launch of a new generation known as Vikotherm II. This has been well received within the market."
Vikotherm is a rubber-based composite that provides corrosion protection, thermal insulation and mechanical protection of jumpers, manifolds, risers, pipelines, flow lines, equipment and other subsea structures.
"We've noted that market trends are moving towards more demanding applications, where the water depths are increasing and process fluids are becoming hotter," he continued. "As a result, the need for high performance, durable and reliable thermal materials has never been greater. In order to fulfil these requirements, the second generation of the Vikotherm system has been developed and subjected to years of tests and qualification programmes. We can now provide the market with a material that is capable of operation down to 3000 metres and with a continuous service temperature up to 155 °C.
"We have also been challenged by customers to meet an increasing number of demands for local application where equipment is too large to be shipped, or for other reasons, unsuitable for transportation to our sites. So we have also developed a version of Vikotherm for field application and curing. This is completed by mobile 'factories'. This makes Vikotherm more portable and flexible in terms of meeting market demands. Our cost and time-effective approach is a key reason that our clients choose to work with us."
Trelleborg Offshore & Construction maintains its leading position through this kind of approach – continuously looking to develop new products and innovations in response to the market needs. Alongside Vikotherm, the business provides a vast range of solutions that cover areas such as corrosion protection, flexible piping systems (Elastopipe), passive fire protection, and other engineered solutions. "We have seen an increase in various market demands, particularly in thermal insulation, due to the growth in subsea operations in deeper waters," highlighted Morten. "We are able to act as a total supplier in the thermal insulation field. Our development strategy is very important for us as we continuously work on rubber innovations. In addition, Trelleborg has a strong focus on the environment and are members of the European Union's REACH Programme that deals with registration, evaluation, authorisation and restriction of chemical substances.
"Work taking place at our dedicated R&D facilities covers the A-Z of our product portfolio," he explained. "We can carry out a wide range of tests, such as scala tests, jet fires on our dedicated rig, material testing in our own laboratories and pressure tests in separate pressure vessels for thermal applications. Currently, we are working with the next generation of Firestop – our passive fire protection system. The completed fire tests have given us good results and the enhanced product is due for release next winter."
Of course, such a dedication to innovation means that Trelleborg Offshore & Construction is the supplier of choice for many of the leading names in the industry. "We have won a big contract to provide Aker Solutions with high performance subsea insulation, for use on the Asgard Subsea Compression Project for Statoil," Morten pointed out. "This will be the world's first subsea gas compression facility, and Trelleborg's innovative Vikotherm II insulation material will be used on 600 metres of piping, forming part of the Asgard system which will be located on the Halten bank in the Norwegian Sea, about 200 kilometres from the centre of Norway."
As Morten illustrated, the business is certainly busy at the moment, and with its innovation programme continuously developing new products, the future certainly looks positive for Trelleborg Offshore & Construction, Norway. "During 2013 we will largely be focusing on controlled growth, as well as continuing to develop our strong customer focus through building mobile factories and developing and improving our technologies to make us an even stronger partner in the market. In the longer term – over the next three to five years – our goal is to become the preferred supplier in the industry by developing new products and services for existing and new markets, always delivering the best possible service to our clients," Morten concluded.
Trelleborg Offshore & Construction
Services: Innovative rubber products