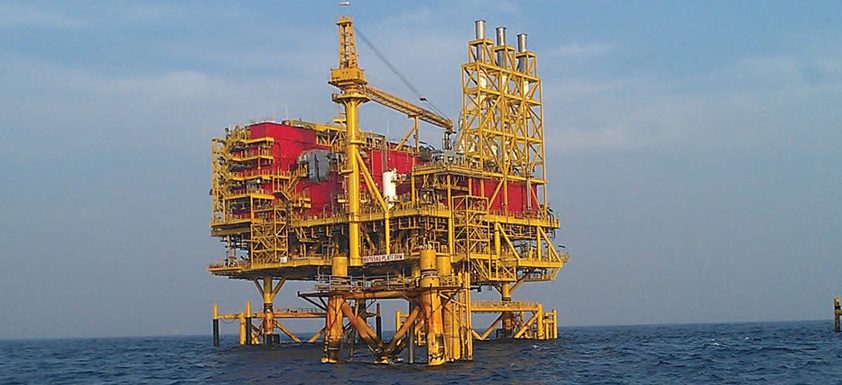 Trelleborg Singapore Pte Ltd
Preferred partner
Trelleborg Singapore Pte Ltd is today focused on delivering engineered elastomeric solutions for infrastructure, construction, and offshore oil and gas applications.
Having operated as Hercules Rubber & Chemical Industries Pte Ltd since its formation in 1967, the business adopted the Trelleborg name in 2001 after the acquisition of Hercules Rubber and its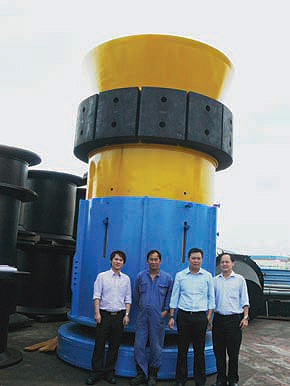 associated companies. This includes the Fentek Group, which principally manufactures and markets marine fender systems under the Fentek brand.
Trelleborg Singapore delivers engineering expertise, design validation and comprehensive support using a wide range of elastomeric materials such as natural rubber, silicone rubber, polyethylene and neoprene rubber to manufacture engineered products. This has seen the company gain buyers in more than 60 countries.
When it comes to the oil and gas industry, the beneficial properties of rubber mean Trelleborg Singapore's products have found applications in everything from corrosion and fire protection, load transfer, boatlanding, diaphragm, closures and grout seals, float-over and custom made solutions.
One of the company's most important developments has been its float-over range, which includes leg mating units (LMU), deck support units (DSU), and sway and surge rubber fender systems. Traditionally, topsides are lifted onto the substructure by a heavy lifting crane, but given the high hire rates of such equipment, a float-over system offers a more cost-effective solution. Yet even when using such a process, great attention still needs to be paid to transferring the load in a way that it doesn't damage either substructure.
This is where Trelleborg Singapore's products can make a significant difference with sway and surge fender systems absorbing the impact of the barge on the jacket, LMU pads placed inside transition pieces, and DSUs providing dampening effects during the topsides loading in the yard. The company has logged a number of successfully completed projects in 2012, such as ONGC B193 living and processing platforms, Saipem Bien Dong topside, GMC Peru BPZ CX 15 topside and HHI SHWE topside.
Elaborating on these, managing director Julian Wee says: "On 16th December 2012 two float-over projects, including SHWE for Daewoo International, were successfully installed. For this project, one of the jacket legs had to take 8300MT of axial load, which is by far the largest done to date by any EPCI. We are extremely happy with the smooth mating and installation results.
"Completion of ONGC B193 living topsides and process topsides float-over provides an interesting mating process in high swell open sea conditions in India. In addition, we are engaged in business in Australia on projects such as Shell FLNG Prelude and Wheatstone, for which we are providing corrosion protection onto risers for the latter."
In addition to its already successful product lines, Trelleborg Singapore is also continuing to look into new product development in order to further its capabilities. "The majority of our R&D is carried out in Singapore, where we are actively pursuing developments in both engineering and material science."
Business throughout 2012 remained good for Trelleborg Singapore with new projects secured, and others in the pipeline. The company is also looking ahead to the coming years with similar positivity, as Julian explains: "In the past we offered products for the marine and construction industry, but a large part of that business has now been migrated to China. We have been very successful in the oil and gas industry as well, and will continue to focus on this segment. We are also looking at other energy fields such as renewables in parallel to maintaining the momentum in organic growth. This is in line with our long-term goal of becoming a preferred solution provider, both for the Asia-Pacific region and beyond."
Trelleborg Singapore Pte Ltd
Services: Structural protection