Proven power
With roots dating back as far as 1954 when the company was founded by electrical engineer, Alois Esslinger, Trench Austria today operates as a leading manufacturer and supplier of reactor products of all power ratings and from medium voltage up to the highest voltage levels globally. The company was originally incorporated as Spezielektra Esslinger KG in Austria, with an initial focus on the development and production of reactors for electrical power systems. Part of this process during the 1970s was the revolutionary use of glass fibre and the use of epoxy resin as part of the insulation of such reactors. During the following decade the company established a leading reputation in this area, which was further strengthened through the supply of high current and voltage test reactors for international test laboratories like KEMA in Arnheim in the Netherlands.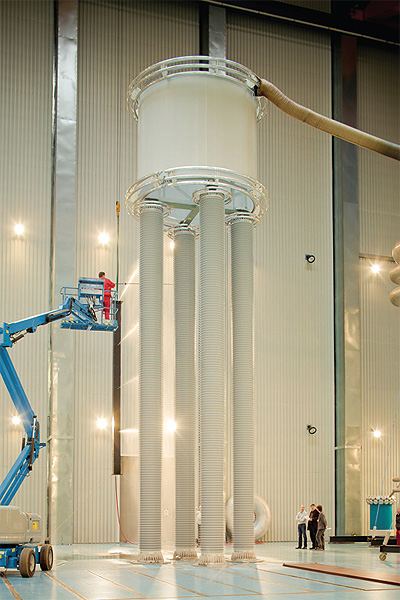 In 1990 Spezielektra marked a defining moment in its history, when the company merged with Trench Electric based in Toronto, Canada, establishing the foundation for the formation of the Trench Group. During 2004 the Trench Group reached a further defining landmark in its history, when the company became part of the Siemens family. Today  the Trench Group has grown into a leading manufacturer of high voltage products such as instrument transformers, bushings and coil products, encompassing 12 plants and sales offices within eight countries, with more that 3000 employees globally.
Trench Austria employs around 250 staff and exclusively manufactures reactor and coil products for both medium and high voltage electrical systems. As a leader in the supply of both dry type and oil immersed technology for niche applications within the electrical industry worldwide, the product portfolio offered by Trench includes air core reactors of up to 800 kV and highest power ratings; line traps; arc suppression coils, ranging from 6 kV to 145 kV; earth fault compensation controllers and earth fault detection devices; variable oil insulated shunt reactors from 6 kV to 145 kV and up to a power rating of 50MVAr; dry type iron core reactors; and a capacitor/filter protection relay designed for protection of filter schemes for FACTS, HVDC but also industrial systems.
Trench Austria with the support of the wider Trench Group offers a broad product range and supporting solutions covering various applications and voltage levels in order to meet its customers' expectations.
Furthermore through more than 60 years of successful industry experience in the field, Trench Austria GmbH and Trench Canada Coils has established a position a world-leader in the design and manufacture of air-core, dry-type power reactors across all utility and industrial applications. By employing a unique bespoke design approach, along with its integrated engineering and manufacturing, Trench represents a technical leader in the supply of high-voltage inductors worldwide.
Throughout its entire product portfolio, the company's deep commitment to the power industry along with extensive investment in engineering, manufacturing and test capability, allows Trench to provide clients peace of mind through the utmost in high-quality and reliable products. The components supplied by Trench are individually designed to reflect the needs of their intended application and are further supported by a dedicated team of engineers that are on-hand to provide ongoing service and advice. The company further differentiates itself as a dedicated solutions provider through its highly developed research and development programme that constantly addresses new technologies and their potential application in reactor products. These activities are backed by the Trench Austria management system, which is fully certified to ISO 9001, ISO 14001 and OHSAS18001.
The combination of the company's long history of industry experience and industry know-how, coupled with its strong global manufacturing and distribution network has allowed Trench to serve some of the world's leading EPC companies including Siemens, ABB and GE Grid Solutions as well as utilities companies throughout Europe and beyond. During 2013 and 2014 for example, Trench successfully delivered the reactors for the Agra 800kV UHVDC scheme for Power Grid of India via ABB HVDC. Trench was able to supply the right solution through the provision of the UHVDC Smoothing reactors meeting demanding environmental and seismic requirements.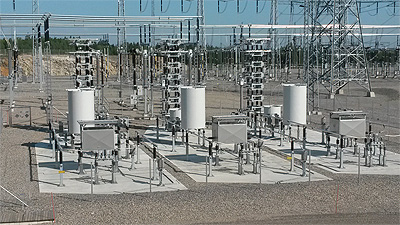 Another milestone is the recently awarded order for the design and manufacturing of the 800kV UHVDC Smoothing Reactors for the Belo Monte I River dam project. This order is foreseen for completion by May 2016. Also for this reactor innovative solutions will be implemented to satisfy the demanding environmental requirements.
On the other hand, Trench Austria is the known technology leader for Earth Fault Protection Systems (EPSY), comprising of a step less adjustable oil-immersed arc suppression reactors and the associated controllers and earth fault detection devices. Due to continued and dedicated research and development the protection features are continuously increased and improved, thus supporting the utilities with more and better protection and detection features to cope with the earth fault problems and to maintain an excellent power quality due to reduced outage times in case of resonant grounded systems. It is worth mentioning, that Trench Austria is the only company that provides both the reactor as well as the electronic devices.
Over the coming months and years, Trench will continue to seek to provide market leading solutions the highest-quality products to clients across the globe. Its global network of manufacturing plants will enable Trench to ensure that it is present wherever customer requests or market opportunities arise. Within Europe for example, the move to renewable energy is increasingly proving a unique opportunity within the power transmission sector. Within Germany for example, the implementation of the 'Energiewende' represents a vital change in focus that will spur development of innovative technologies and infrastructure. As a market leader in power transmission solutions, Trench Austria GmbH is well placed to play a strong role in Germany's energy transition and that of states around the world.
Trench Austria
Services: Power engineering