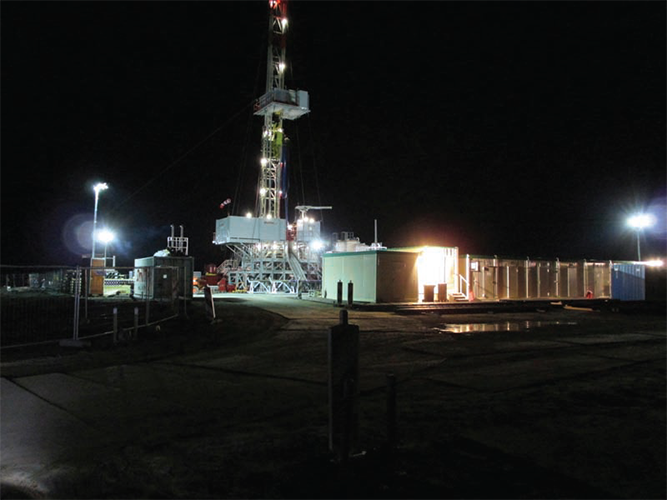 In bloom
Founded by Platenkamp and Steenken in 2010, Tulip Oil was born with a specific focus on developing stranded assets, where discoveries had previously been deemed too difficult or non-commercial at the time, and redeveloping formerly abandoned oil and gas fields.
The company is active in the upstream oil and gas business where it has expanded into Germany and Holland, as part of its initial focus on Western Europe.
The rapidity of this growth has been down to both the partnerships and acquisitions that Tulip Oil has made since its formation. Notably the company gained a strong financial partner in Barclays Natural Resource Investments at the beginning of 2011, which saw the private equity business take responsibility for the funding side. Tulip Oil then acquired an initial 75 per cent stake in German company Rhein Petroleum, followed by another 15 per cent later on, which held a portfolio of licences in the Rhine Valley.
"These covered a hydrocarbon area that had been abandoned throughout the 1960s to1980s as the industry withdrew, and this fit our business concept exactly in terms of having the potential for stranded assets and redevelopment potential of oil fields," explains Erik Steenken, CEO. "In total there were around nine oil fields there that had been abandoned, but using thetechnologies and the cost efficiency of today we believe can revitalise the oil business in the area.
"To that end we started with one of the largest 3D seismic campaigns in the history of Germany, which was completed smoothly and in record time. This was the first instance where we could demonstrate our strong stakeholder management concept, which is based on full transparency, early engagement, clarification, and bringing the stakeholder into the discussion. The data has confirmed the business model we set out as the early seismic interpretation results indicate an interesting portfolio of at least 50 prospects in our licenses," he continues.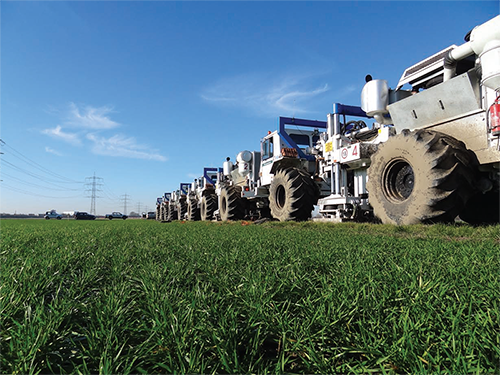 With a strong foothold in Germany, Tulip Oil then made a significant acquisition in Holland with the purchase of Smart Energy Solutions B.V. This entity held interests in ten hydrocarbon licences in the Netherlands, including onshore and offshore discoveries. The viability of these assets was quickly proven, with Tulip Oil discovering a new gas field with its first drilling project in July 2012. The well was drilled from an existing location in Donkerbroek, leading to the new field being named Donkerbroek-West, where it sits adjacent to the Donkerbroek-Maingas field.
Subsequent to this success, Tulip Oil has discovered another gas field within its Dutch assets, this time in Hemrik. "We now have three small fields in Donkerbroek, Donkerbroek-Westand close by in Hemrik, so what we are lookingto do is combine these developments into onethat will go on-stream towards the end of 2014,"explains Erik. "This is a typical example of our way of working as some of these discoveries maythemselves not be large enough for development, but when you combine them together into one development with cost efficient facilities and pipeline solutions the total development becomes commercially viable."
Earlier this year Tulip Oil added even further to its Netherlands portfolio with the purchase of exploration licences M10a/M11 and Terschelling from Ascent Resources. Again, these fitted with the company's business model being that they contain stranded assets where wells were drilled and hydrocarbons found, but never developed because of technical or commercial reasons.
Whilst Tulip Oil has undoubtedly benefited from the strength of its portfolio, Erik outlines how the experiences and expertise of its people have also been a deciding factor in its success: "Between our four managers we have more than 100 years of experience in oil and gas, with specific skills that fit our business concept such as mature field development, subsurface expertise, EOR and very strong networks. We are grateful to be able to attract outstanding and experienced staff that like our entrepreneurial spirit, our focus on core business and the way we work. We have very low overheads as we are a small company (45 FTE's and two offices in The Hague and Heidelberg), and short decision lines, which make us more efficient and able to react faster.
"We've also been focussed on implementing HSE in an efficient, impactful and pragmatic way. As such we are very pleased that after our drilling campaign in Holland, and having acquired so much seismic data, we can report outstanding safety statistics. This is a priority for the business. To minimise the impact of our operations on our neighbours we have been using a brand new modern rig for drilling the wells, which has a particularly small footprint and is more silent than previously used drilling rigs," he continues.
As a relatively young business Tulip Oil has worked hard to prove not only the effectiveness of its business model, but also its ability to deliver that as a small company. With impressive early results, Erik highlights how the business is pushing ahead with the next phase of its strategy: "We want to show that we can successfully develop these stranded assets, or re-develop abandoned assets, in a cost efficient way such that the industry will wake up to these possibilities and we might become the partner of choice when we talk of future work and co-operation.
"For the Dutch gas discoveries we have made so far it is important that we initiate first production as soon as possible. In addition we are preparing the field development plan for our offshore Q7/Q10 gas assets, which we want to develop during 2014 /2015. In Germany we have started drilling operations and we are hopeful of initiating production before year-end and growing that substantially over the course of 2014, as we will continue to drill throughout 2014. With the 2014 drilling campaign of a total of 13 wells we want to prove the resource base that we have presently identified in Germany, which we currently believe to be in excess of 100 million barrels of oil. We want to do this through deployment of existing technologies in a cost effective way such that we create a step-change improvement in the commercial viability of stranded or technically difficult hydrocarbon assets.
"Finally our aim is clearly to use our strengths to further grow our asset portfolio, within the parameters of our business model, and we are in discussions regarding additional acquisitions and joint ventures. Many companies have assets that will always remain "below the line" and we can help in developing them," he concludes.
Tulip Oil
Services: Oil and gas production