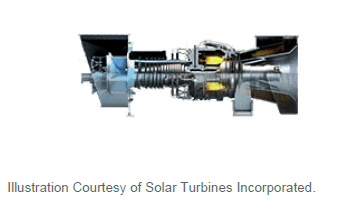 U.S. Well Services LLC does more than just talk about its high level of customer engagement – it backs it up with the services it provides.
"A lot of people say they give the best service and are responsive to customers; we do that while also trying to address customer problems using the best technology available," says Jared Oehring, director of technology for the Houston-based oilfield service provider. "We believe in leading the way with technology, addressing our customers' problems and giving them the best solutions."
One common issue faced by the company's customers is the amount of diesel emissions and noise generated by the hydraulic pumps used in hydraulic fracturing operations. To address this, the company developed and patented its Clean Fleet® electric fracturing technology.
The technology has demonstrated environmental gains and cost savings for Antero Resources, a U.S. Well Services customer using it in the Marcellus Shale play in West Virginia. The technology also was recognized during the 2015 Oil and Gas Awards, when U.S. Well Services won the "New Technology Development Award" for the Northeast Region.
"We share Antero Resources' excitement over the results of the Clean Fleet technology," U.S. Well Services CEO Brian Stewart says. "The performance of the new, patented technology is right in line with what we had promised, especially as it relates to fuel savings, emissions reductions, vibration and noise decreases as well as increased reliability. This is a breakthrough for them, but more, it is one for the industry and each of the communities that support hydraulic fracturing."
High Performance
The Clean Fleet technology consists of hydraulic fracturing fleet equipment manufactured by Stewart & Stevenson Manufacturing Technologies to U.S. Well Services' specifications. "It's difficult to have a high level of service without using industry-leading equipment," Oehring says. "Having quality equipment allows us to be up and running as close to 100 percent of the time as possible."
Clean Fleet technology incorporates existing industry equipment, and uses electricity produced by on-site turbine generators fueled by field gas and supplied by Solar Turbines Incorporated. This significantly reduces fuel operating costs by up to 80 percent and reduces nitrogen oxide and carbon monoxide emissions by 99 percent.
Antero Resources recently renewed its commitment to the technology when it signed a second long-term contract with U.S. Well Services that will expand its use of Clean Fleet to additional well sites. "While we are pleased with the performance of the technology, we are equally excited with the collaboration we experienced with Antero Resources as we worked together to introduce this game-changing technology," Stewart says. "We view this new contract as a testament to the success of the technology."
Service-Focused
Founded in February 2012, U.S. Well Services today operates eight hydraulic fracturing fleets in unconventional oil and natural gas basins. The company operates in the Marcellus and Utica shales in Ohio, West Virginia and Pennsylvania.
Oehring attributes the company's rapid growth to its ability to build close relationships, as well as its singular focus. "We're a pressure pumping company that concentrates on stimulation work – we are focused on doing that very well and having close relationships with our customers," he says.
This focus, as well as the experience of its staff, has enabled U.S. Well Services to remain successful in a changing marketplace. "Most of our competitors are laying people off," Oehring says. "We're happy that we've been able to expand, which includes building our ninth fleet, which will be out this year."
The company believes its employees are vital to its mission. "We make sure our employees are happy and excited to go to work every day," he adds.
New Markets
U.S. Well Services within the next few years hopes to expand its operations. This includes entering new markets in the United States including the Bakken Shale in North Dakota and Montana, Haynesville Shale in northwestern Louisiana and eastern Texas, the Eagle Ford Shale in southern Texas, the Permian Basin in Texas and New Mexico, the Niobrara Shale in Colorado, Wyoming and Nebraska, and the Granite Wash formation in Oklahoma.
"We believe that our Clean Fleet technology will make it easier to expand into other regions, particularly more environmentally sensitive markets," Oehring says.