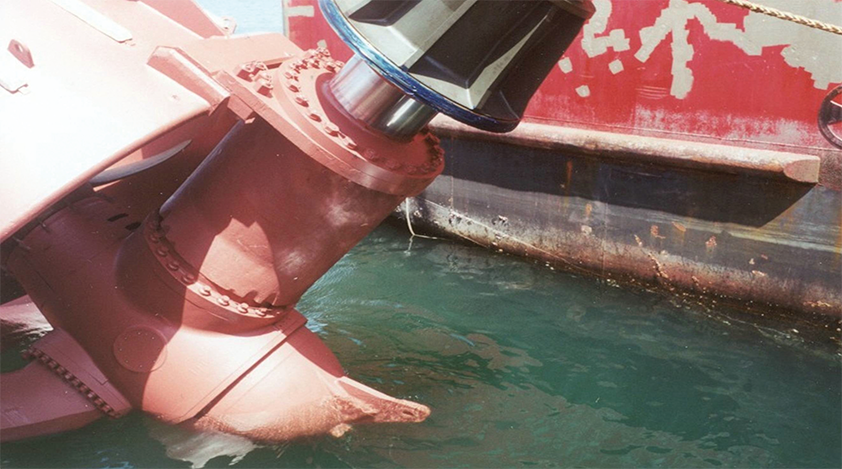 Long-term support
UMC International is a fully accredited provider of underwater maintenance, repair and support services for all forms of vessels and rigs.
The company started in this line of business over 40 years ago, at which time it was at the very forefront of providing underwater engineering, and as such developed many of the capabilities that are now considered routine throughout the world. Having matured with the industry as it has grown, UMC International has become a particular specialist in afloat maintenance and repairs, targeting the area below the waterline.
Since 2006, UMC International has been part of V.Group, which offers an extensive range of ship management and related services to the shipping, leisure and offshore industries as a leading maritime outsourcing operation. The Group currently provides a broad range of services to a managed fleet of over 1100 vessels via an extensive network of offices across the globe.
UMC International is similarly global in its own activities, where, alongside its headquarters in the UK, it maintains offices in regional hubs including Southampton, Bahrain, Singapore, Rotterdam, and Dubai. Likewise, through these hubs UMC International has established a network of approved partner companies, which enables it to deliver its services to 300 different locations, both offshore and inshore. As such the company has deployed to key offshore regions including West Africa, India, Oman, Thailand, Indonesia, Malaysia, and the Gulf of Mexico.
The company's overall aim in offering these types of afloat and underwater services is to effectively provide savings to owners and operators by reducing the amount of vessel downtime for maintenance or by ensuring that the vessel is operating as per its design specification, therefore reducing operational costs. With oil and gas exploration moving into ever-deeper waters and more hostile environments, which are often thousands of miles away from the nearest repair docks, operators are looking for greater assurance of rig and vessel reliability and to avoid the risk of vessel downtime.
"We have been providing these sorts of services to the shipping industry for more than 40 years, and have developed a comprehensive range of capabilities to keep vessels afloat. In the last ten years we have applied that knowledge and understanding to the offshore market to provide the same kind of capability to the rigs and platforms serving this industry. Given the expense of downtime, the benefits of reliably keeping these vessels on task is even more important. In the past we have carried out a lot of work for some of the major navies of the world, including nuclear submarines and aircraft carriers, which has allowed us to translate the same high standards of quality and assurance to the offshore market. The other key factor is that being part of a much larger organisation we have the necessary technical back-up to deliver those capabilities," enthuses Alan Trevarthen, managing director of UMC International.
As a result of this focus onto the offshore sector, UMC International is seeing growing demand for underwater hull repairs on assets such as FPSOs, supply of blanking systems, and repairs to jack-up rigs particularly in the case of damage to the leg wells and spudcans. "A lot of our tasks have traditionally involved diving to facilitate some part of the works, and we are now looking to utilise ROV technology more to support this, especially in terms of cost effectively delivering services in hostile environments," notes Alan.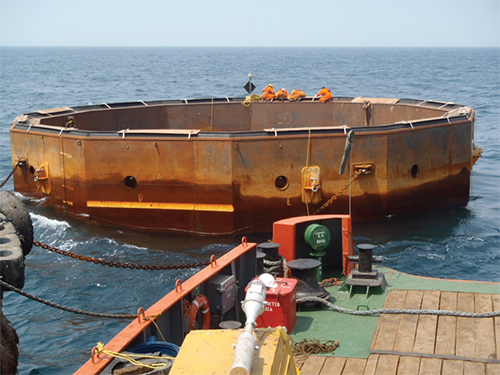 "One project at the moment is looking at providing ROV installed blanking systems to new build platforms. We are also investigating remotely operated equipment systems for the removal of marine fouling from vessels. Many offshore assets stand static for long periods of time, and this can lead to the build up of marine fouling, which not only affects weight but also prevents hull inspections being carried out effectively. On a more general level we are concerned with which equipment systems can potentially fail, such as thrusters, coatings or hull plates, and applying solutions from the shipping industry to these issues," he continues.
Another current project that the company is engaged in is the use of cofferdams to enclose areas of the hull underwater in order to create a dry environment for work to be carried out from the inside without fear of breach. UMC International is also assisting clients with the underwater painting of an FPSO on an area of localised damage, and elsewhere the repair of a jack-up rig which is on station. Just a few months ago the company completed the installation of an impressed current cathodic protection system on a semi-submersible vessel, which was operating in the Black Sea.
"As in the shipping industry we are happy to either supply a customer with a turnkey solution, including all project management and sub-contracting from initial conception to final delivery, or to act as a subcontractor supporting any part of the overall project," highlights Alan. "However, the greatest returns on what we offer come when the customer no longer embraces underwater engineering as a reactive solution to a specific defect or problem, but as something that can be proactively integrated into the through-life management plan. By realising it is possible to monitor and inspect assets whilst they are on site, clients can save money on maintenance in the long run."
In fact, UMC International's greatest challenge comes in making its capabilities known to the offshore sector. Having been well established in the shipping sector for decades, the company has only actively promoted its offshore offering in the last five years, previously only carrying out very niche service delivering and engineering support. Based on its success in this time though, it's clear that UMC International has something to offer this market, not only as a diving or engineering company, but as an integrated organisation, which can deliver engineered solutions for below the waterline applications.
"Our future intentions fall in line with the corporate group strategy, which is to look at continuing to expand into the offshore market, partially through increasing the presence of our regional hubs, and to follow it into the deeper areas it is operating in and provide through-life management. At present we are focusing on the repair and maintenance aspect, but want to become more involved in lifetime support with the owners and operators, which is where we think we can really add value," concludes Alan.
UMC International
Services: Underwater maintenance and repair