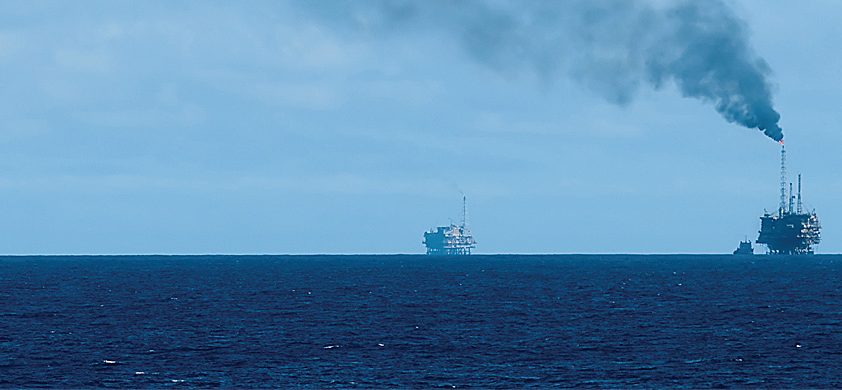 Quality matters
Uniconn was founded in September 1998 by managing director David Clark and since that time has become an established and independent supplier of offshore equipment, manufacturing, repair and inspection services to oil related companies operating in the North Sea.
With a specialisation in casing running and tubular handling equipment the company can provide a wide variety of solutions for the offshore market. Already a player in the North Sea, Uniconn has plans for expansion over the next few years.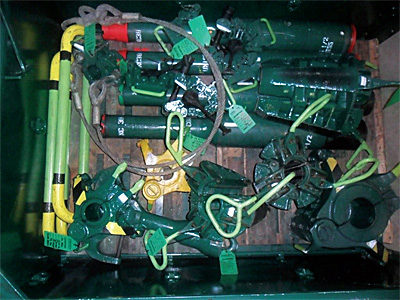 Managing director David Clark has 30 years experience in the oil industry, beginning with NDT inspection initially then leading on to drilling and operations. He then used his experience from this to gain work onshore as the manager of the pipeyard for Cansco Equipment and Rentals. There he was quickly promoted to sales manager in the office, culminating in promotion to operations manager within two years. Having held this post for two years he then moved on to be general manager for Oilfield Material Management and held that post for a further two years. At this time David decided that the time had come for a clean break and he started Uniconn Oilfield Services.
Uniconn has always been run with the ideal that it is a family business offering its customers a personal touch that many larger companies cannot offer. To highlight that fact David's wife Lesley in the early days of the business helped out in an administrational role – in fact a lot of the administrational systems set up by Lesley are still in use today.
Following a successful decade in business, the company was audited by DNV in September 2007 and was found to conform to the standard BS EN ISO 9001:2000. This illustrates that the quality management system in place at Uniconn enables the company to meet customer/regulatory requirements and enhance customer satisfaction. This adherence to ISO 9001 also requires only top quality suppliers, and where possible, Uniconn always uses UK suppliers and supports the local economy. The company is currently working towards obtaining ISO 14001 (Environment) and OHSAS:18001 (Occupational Health & Safety) and expects to have these accreditations early next year.
Uniconn is also an FPAL registered company – FPAL works to identify, qualify, evaluate, and monitor suppliers on behalf of its purchasing members. It builds and supports buyer-supplier communities in the oil and gas industry, creating an effective supply chain network. The services it provides allow for professional procurement to help create opportunities for business and reduce risk in the supply chain.
Indeed, such has been the success of Uniconn's approach that just two years after being certified, the organisation took on the lease of a modern detached office and workshop facility comprising a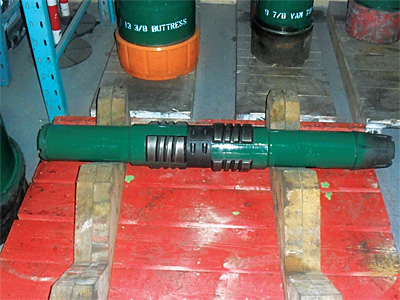 5085 square foot warehouse and offices extending to 5057 square feet, with associated parking and yard. The new premises at Howe Moss Drive, Kirkhill Industrial Estate, Dyce, Aberdeen, represent a major investment and highlight that some companies in the oil and gas sector are thriving and defying the economic downturn. Aberdeen especially is benefitting from a buoyant market, fuelled by local oil and gas businesses.
Following on from its successful attainment of the ISO 9001 standard and its new premises, in 2011 Uniconn is planning on opening a new facility, this time in Norway. Over the last 30 or so years Norway has become an important oil and gas supplier – indeed, using only five per cent of its own production, Norway is the third largest oil exporter in the world. The Norwegian oil and gas industry has in recent years been awarded an increasing number of major contracts, and Uniconn considers this market to be ideal for its skills and product offering. With existing customers already based outside the UK including Norway, Uniconn is ideally positioned to receive feedback on the local market and gain a wider understanding of the opportunities that exist outside its neighbouring environs.
However, thinking longer term and not content with these ambitious plans, Uniconn also has its sights set on creating a presence in more wide reaching markets which it hopes to include the Middle & Far East. These are areas that the company believes will be the most successful for it going forward into the future.
Alongside these additional office locations, acquisition is also a possibility for Uniconn within the next three to five years, as it believes that there is a range of companies that could add huge value to the overall organisation. This ambitious step would create a larger entity offering additional products and services.
After 12 years in business Uniconn remains as successful as ever. By making sure it is financially organised, being flexible in its markets and using clever thinking for problem solving, the company has grown into an impressive player in the oil and gas industry. The future can only hold more exciting developments from this innovative and inspiring company.
Uniconn
Services: Offshore equipment rental and sales, manufacturing, repair and inspection services