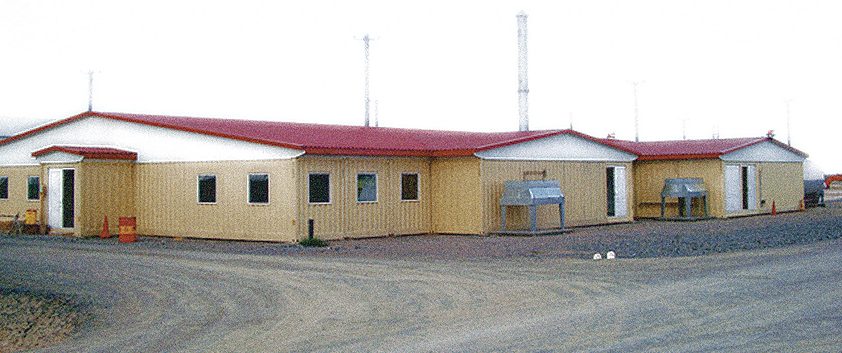 Contained growth
As the availability of oil decreases and its price rises, an increasing number of companies are now looking to new fields to find reserves to meet demands.
As a result, people are now venturing into what were once considered 'dangerous' areas. Consequently, working within the oil and gas industry is becoming riskier by the day. To help overcome this, businesses are developing new innovative solutions, which improve the safety aspects of certain operations.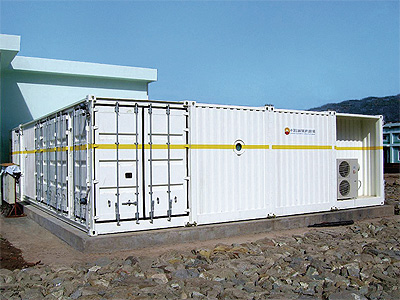 Uniteam are at the heart of this development. Kjell Ivar Myrvang, managing director for Uniteam, a division of the larger group, comments: "We operate within a very unique niche market, which is ideal for a familyowned company like Uniteam. Our main offering within the oil and gas industry is the design and construction of a variety of gas safe shelters, which are used in various places around the world, including in China, Iran and Kazakhstan."
These shelters are developed for use in oil fields, which have high levels of hydrogen sulfide (H2S). H2S is a highly toxic and flammable gas. Being heavier than air, it tends to accumulate at the bottom of poorly ventilated spaces. Although very pungent at first, it quickly deadens the sense of smell so potential victims may be unaware of its presence until it is too late.
Uniteam's H2S temporary refugee shelter systems are built to operate and save lives in extreme H2S environments in onshore oil and gas exploration areas. The organisation has for years designed and built gas tight systems for clients around the world to protect military personnel against nuclear, biological and chemical (NBC) attacks. Today, the company has diverted this experience into fields of proven solutions to suit offshore and onshore operations. Few, if any, companies in the world hold Uniteam's extensive knowledge and experience in this sector.
The company can provide gas tight shelters with a capacity from ten to 1500 people. In emergency mode, the shelter's inside atmosphere is over pressurised, therefore providing two solutions for the user – breathing air and no penetration of gas for a limited time of operation.
These shelters have proved their capabilities several times in areas like Tengiz in Kazakhstan where high H2S-concentrations are a major concern. Furthermore, the shelters are supplied with air locks so they can also serve offshore drilling and production facilities.
Kjell explains: "Our gas shelters operate on a dual purpose basis – when they are not used in 'emergency mode', they can be used as canteen facilities or as a control room. Consequently, we are saving costs for our customers and reducing impacts on the local environment."
The Uniteam group operates on a worldwide basis, with divisions in Sweden, Poland, Finland, Holland, China and the US. As a Norwegian family-owned company, Uniteam has been manufacturing high quality container solutions since 1992. Today, the organisation has become renowned worldwide for its mobile and prefabricated systems, which are designed and developed to the highest standards. In addition to this, the business also offers a full service solution, including financing, installation, maintenance and transportation of goods.
Uniteam operates in four main areas – defence, logistics, construction and oil and gas. Over the years, the company has supplied high mobility shelter systems and container solutions to defence forces in Norway, the US, Sweden, Denmark, the UK and the Netherlands. Through this experience, Uniteam has been able to venture into new markets, such as oil and gas, which the business has been active in since 2000. The organisation's success is a result of close relationships with its clients. Uniteam values its customers' feedback as it gives the business inspiration to improve and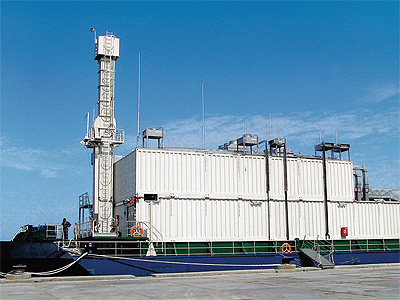 develop new solutions for the future.
In addition to gas shelters, the company offers electrical installation shelters and containers to the oil and gas market. These solutions protect electronics and other delicate equipment from harsh environments. Generally, these shelters are three metres high, three and a half metres wide and from four to 12 metres long. The buildings have an A60 class fire rating and boast a surface treatment, which is specially designed for extreme conditions. Moreover, the containers' climate control systems provide humidity and temperature control in harsh environments where temperatures can range from +40 to -40 degrees. This type of enclosure has proven its ability throughout the world, and they have also been used on a number of oilfield projects in central Asia.
Furthermore, Uniteam offers a large range of containers for various other offshore purposes. Tested and approved according to DNV 2.7-1 standard, these high quality products are offered at a highly competitive price. These containers are used for transporting equipment, food and waste on supply ships, to and from oil rigs in the offshore industry. The company's product range also includes workshop solutions and storage containers, which offer electrical installations, climate control systems and gas and fire detectors.
Aside from its offering in the oil and gas industry, Uniteam's product range includes expandable shelters, generator containers, high mobility camps, special purpose shelters and environmental systems. In addition, the company offers a wide range of accessories, such as lifting systems, air conditioning and locking systems. The Uniteam group also provides relief materials for use in emergency situations. Uniteam Relief is based in China and boasts sales, marketing and quality control services.
With such a wide range of products and services, and a highly experienced workforce, the organisation has the ability to continue meeting its customers' container needs. Looking to the future, Kjell concludes: "Over the next few years we plan to continue growing in all of the sectors we operate. We believe there will be an increasing demand for H2S protection, therefore the oil and gas industry is a very promising area for us. Furthermore, we plan to stick to what we are good at – developing high quality container solutions, which meet and exceed the demanding needs of our customers. Having developed extensive knowledge in this area, we have become a unique and flexible player within the industry."
Uniteam
Products: Container solutions