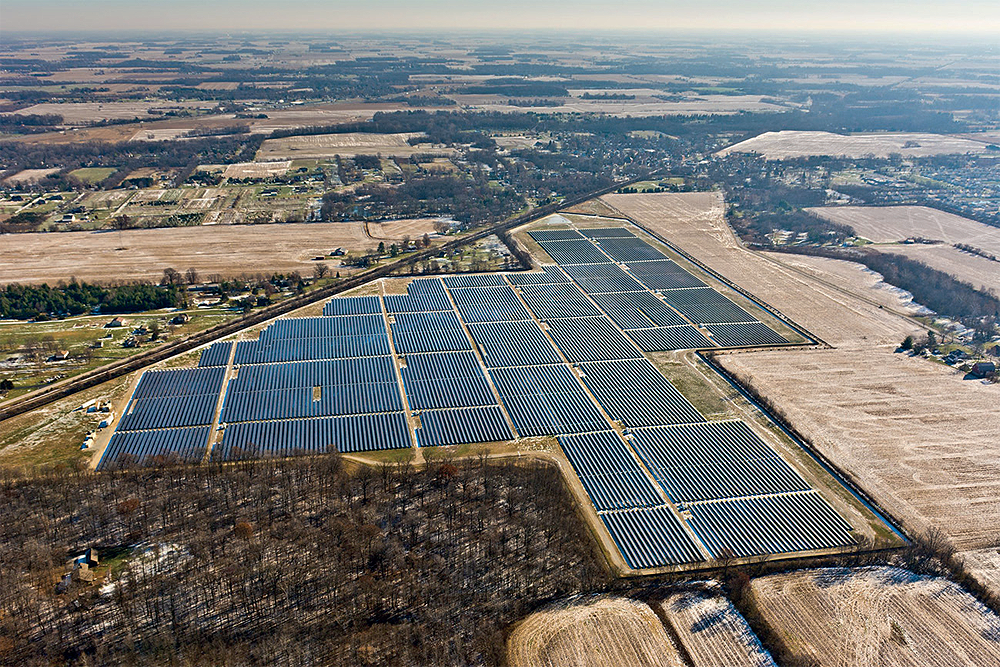 Wood has secured two solar engineering, procurement and construction (EPC) contracts from an American power and energy company worth over $200m.
Wood was selected following a competitive tender process and will be responsible for delivering two major solar projects in the US state of Virginia with a combined output of 190 megawatts.
The first project is a 120-megawatt solar facility in Pittsylvania County, expected to be operational in 2022. The second project covers a 70-megawatt solar facility in Chesapeake and is expected to be operational in late 2021.
Both solar facilities also further Virginia's Clean Economy Act, passed on April 13, 2020, which mandates that the state's electricity be 100 per cent carbon-free by 2050.
Stephanie Cox, CEO of Wood's Asset Solutions Americas business, said: "These contracts build on a ten-year relationship with our client, for whom we've executed more than 40 projects. The awards are testament to our ability to maintain consistent project execution, deliver to accelerated construction schedules and bring forth a strong EPC proposition and skilled workforce to meet our client's project goals.
"We are seeing an unstoppable momentum towards a lower-carbon energy environment and Wood is proud to partner with clients that are committed to investing in a sustainable energy future."
Planning and preparation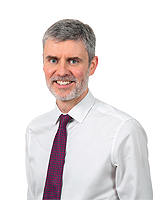 Rever Offshore has completed a two-phase contract with energy major Total E&P UK. Beginning in late March, Rever Offshore undertook an onshore project management and engineering campaign, accompanied by an initial 41-day offshore operation and subsequent ten-day campaign, to conduct essential inspection, repair and maintenance (IRM) work on Total's North Sea production assets. The workscope also included the completion of two complex and bespoke construction projects comprising the installation, hook-up and protection of a 2.6km electrical cable.Rever Offshore deployed its multi-purpose dive support and offshore construction vessel (DSV), the Rever Polaris. The Q2 activity represents the beginning of a number of IRM campaigns Rever expects to undertake for TEPUK during 2020, all of which will utilise the vessel.During the campaign planning and execution phases, the development and adoption of stringent Covid-19 related protocols became essential, which saw all Rever and Total personnel collaborating to achiee this.Barry Macleod, Rever Offshore CEO, commented: "As we continue to build on our long-standing relationship with Total, the safety of all involved has remained as important as ever. This two-phase project saw a concerted effort from Rever, Total and third-party contractors to prepare for this essential IRM project, whilst ensuring the highest level of planning to protect our people and assets."
Waste into wealth
Using a proprietary technique and Clariant's HYDEX E next-generation hydro-dewaxing catalyst, Duslo's research institute VUCHT has successfully converted plastic waste into premium winter fuel distillate. The efficacy of this ground-breaking process has now been proven in a pilot plant in Slovakia. As plastics and fuels are both mainly composed of natural gas or crude oil, turning one into the other has major implications for sustainable and lucrative fuel production.
"Upgrading gas oil fractions to more valuable products has become essential for improving refinery economics. Clariant is committed to supporting this customer need through innovations such as HYDEX E. We are honored to partner with VUCHT in their pioneering plastic waste-to-winter diesel technology, and very pleased about the outstanding performance of our next-generation catalyst in the process," Stefan Heuser, Senior Vice President & General Manager at Clariant Catalysts said.
The winter diesel produced is compliant with Euro 6 fuel emission standards, including cold flow properties specified for temperatures as low as -30°F (-34°C), typically required in arctic areas. To achieve this extreme improvement in cold flow, Clariant's HYDEX E hydro-dewaxing catalyst was applied. After intensive pilot testing proved the technical viability and economic appeal of the process, VUCHT is planning to expand the method's success in a custom-built demonstration plant with a fuel distillate capacity of 40 metric tons per annum (MTA).
Entering the next phase

Upwing Energy, an artificial lift technology company, and Mitsubishi Heavy Industries (MHI), one of the world's leading industrial firms, have been awarded the next phase of the Magnetic Drive System™ (MDS) project by DeepStar. The new phase, based on the successful completion of a design study last year, will include the design, build and test of enabling technologies that are the backbone of Upwing's MDS concept for a reliable and retrievable Electric Submersible Pump (ESP).
Upwing Energy will design, fabricate and test a full-scale passive radial bearing assembly as well as a magnetic vibration and temperature sensor system to be utilized between the pump stages and motor in the MDS. MHI will design, fabricate and test a few stages of the high-speed, efficient hydraulic pump. The detailed design of the prototype and validation of major components of the MDS will determine the technical and economic viability of the MDS pump system.
Upwing and MHI engineers will begin work on Phase II of the project in June and are scheduled to complete the experimental prototype, including component testing, by May 2021.
The proof-of-concept phase, targeting deepwater offshore and subsea oil well applications, is sponsored and funded by the Nippon Foundation – DeepStar Joint Ocean Innovation program and supported by project champions Chevron, Shell, Petrobras and Equinor.
DeepStar is a joint industry technology development program focused on advancing technologies to meet its members' deepwater business needs to deliver increased production and reserves. DeepStar members include Shell, Total, CNOOC, Anadarko, Equinor, ExxonMobil, JX Nippon, Chevron, Petrobras and Woodside.
Major milestone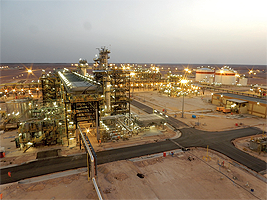 Neptune Energy recently announced a major milestone for the Touat gas facility in Algeria, with operatorship having been formally passed to Groupement Touat Gaz (GTG).
The day-to-day operation of the facility has been carried out by contracting company, Técnicas Reunidas (TR), since gas export began in September 2019. Operational handover was dependent upon the signing of the Performance Acceptance Certificate (PAC) between GTG and TR, which took place on 24 June.
GTG is staffed by Neptune Energy and Sonatrach secondees who bring together decades of operational experience in Europe and Algeria.
Neptune Energy's Vice President for North Africa Asia Pacific, Philip Lafeber, said: "The Touat plant continues to operate well, emphasising the growing importance of the North Africa business in Neptune's geographically-diverse and gas-weighted portfolio."
Director General at GTG, Ian Conacher, added: "We have built the right team to deliver operations at Touat. TR played a key role in enabling first gas export and ramping up the plant to plateau and I would like to thank them for their efforts at site. I look forward to continuing to work with the excellent GTG team to maintain solid production levels from Touat as we take over the operator role."
$5 billion deal
bp has agreed to sell its global petrochemicals business to INEOS for a total consideration of $5 billion, subject to customary adjustments. The agreed sale will further strengthen bp's balance sheet and delivers its target for agreed divestments a year earlier than originally scheduled.Bernard Looney, bp chief executive officer said: "This is another significant step as we steadily work to reinvent bp. Today's agreement is another deliberate step in building a bp that can compete and succeed through the energy transition."
Key solutions
Fugro has used the survey vessel Edda Sun to deliver an inspection, repair and maintenance (IRM) project for Corrib, Ireland's biggest natural gas field, on behalf of Vermilion Exploration and Production Ireland Limited (Vermilion). The project included deepwater pipeline surveys, inspection of subsea structures, and maintenance tasks using Fugro's FCV3000 remotely operated vehicle (ROV), and the Edda Sun is now returning to the North Sea to continue its 2020 IRM programm
Commitment to hub
Dräger Marine and Offshore, a division of The Dräger Group, has confirmed a new phase of investment in its Aberdeen office, which will focus on significantly expanding the company's rental fleet of offshore safety equipment, including its fire and rescue apparatus. The company has also announced the appointment of David Donaldson to head up its Marine and Offshore UK office, based in Aberdeen. David commented: "The ongoing investment in Aberdeen reaffirms our commitment to the local business community, as well as our staff, who have been working hard to maintain our customers' critical safety operations throughout lockdown."