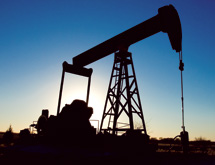 Utility Services Authority LLC
As Utility Services Authority (USA) LLC expands its operations into the Marcellus Shale in the northeastern United States, the company is learning tough – and expensive – lessons about working in the oil and gas industry. However, Logistics Coordinator Phil Sciabarrasi argues that the potentially explosive growth offered by operating in today's shale plays is worth the risk.
"There's a learning curve when dealing with something new, and there's a learning curve with the equipment and how to approach it when you're dealing with challenges in the ground," Sciabarrasi says. "Our guys had to be open-minded to those not experienced with drilling in those regions, and they had to be willing to march into doing things a little differently."
USA was formed in February 2000 to serve the utility infrastructure and pipeline industries throughout the United States. Today, the company has offices in Belleville, Mich., and Fort Pierce, Fla., to cater to clients from as far north as New York to south in Texas, as well as from the Dakotas and back to the East Coast.
In terms of horizontal directional drilling, USA specializes in large-diameter directional drilling. The company's management team members each boasts a minimum of 10 years of related field experience in the large-diameter drilling market. USA also says it is one of the few providers able to individually inspect and identify pipeline deficiencies and manage a comprehensive pipeline program.
USA works closely with Metro Consulting Associates to deliver local, regional and national land surveying capabilities and full-service land development services. Its hydro-excavation equipment allows USA to safely dig where traditional methods are unsuitable, such as with crowded easements and in remote locations.
For land surveying, USA relies on its partnership with Metro Consulting Associates to develop the right design for its clients' goals. With its own pipe-bursting equipment, the company can handle a project as small as a 4-inch old cast iron water line or a 42-inch corrugated metal pipe culvert.
Energy to Grow
USA is focused on growing alongside the booming industry in the shale plays, especially in the Marcellus Shale region of Pennsylvania and Ohio. This is still relatively new for the company, so it has had to deal with a slight learning curve when operating in these areas.
USA is dealing with the costs that often double as a barrier to entry for many operators in the shale business. Although USA has performed work throughout the nation on a variety of terrain, the shale regions feature types of rock and sand unlike anything else found in the continental United States.
"The tooling that we need to work in those areas is completely different than what we would have used in Florida," Sciabarrasi says.
No matter what the challenge, though, USA stays at the forefront of the latest technological advances in the drilling industry and in general operations. For instance, customers lately have approached USA with concerns regarding the disposal of mud and solids in an environmentally friendly manner.
"We're always thriving to stay up on that new technology with guidance techniques and recycling techniques," he says.
Fortunately, USA has built a reputation for being able to deftly handle any situation that presents itself. Sciabarrasi says though the company has grown exponentially since its founding, its management and employees maintain a small-firm atmosphere.
"We're a company with a small-business culture where we don't have to jump through a bunch of different hoops on things that are needed on different projects," he says.