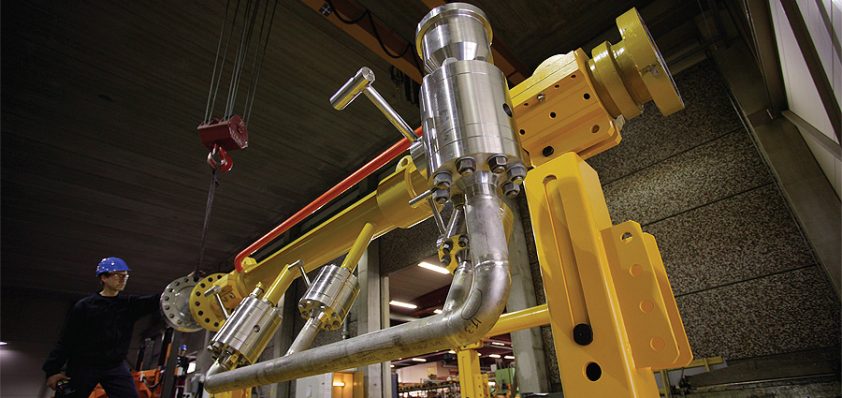 Reliable solutions
Uvdal Maskinfabrikk AS (UMF) was established in 1987 in the Nore og Uvdal municipality in Norway.
Following years of experience, the company has been able to secure a wide range of knowledge within the fields of engineering and production. This enables it to contribute to customers' innovation, and efficiency, as well as helping them to increase their competitiveness. New and advanced technology developments in the industry require UMF to continuously update its technical knowledge, ensuring that it always employs the most qualified people. UMF also has an innovative and high-tech machine park.
The company's founders came from the technology-based industry at Kongsberg, which means that the business has a longstanding experience in the Norwegian market. Betty-Karin Nørstebø,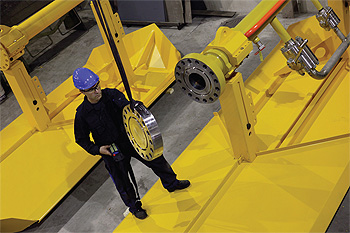 assistant director, elaborates on the company's development since it was established: "To start with, our business activities were based in production, and over the years we have expanded our scope to new areas, including engineering, certified welding, assembly, testing, and quality control. Today UMF is an established subcontractor in the oil and gas business, and a total supplier of intelligent solutions.
"Our production department consists of machining and certified welding, which was our most recent investment. The department employs skilled workmen, who operate CNC machining centres and lathes with up to five controlled axes. Using the 3D models from the design directly in the programming tool eliminates human error, so this department is very strong. Engineering is also an important part of our business. Our engineering department is comprised of highly qualified engineers, and we have a very successful track record of projects involving the automation of production processes. Having provided many special machines and parts of production lines, built on intelligent solutions as well as good workmanship on all levels, we have many satisfied customers who come back to us with new and challenging projects time and again."
Encouraging customer loyalty is hugely important to the company, Betty-Karin explains, and to achieve this UMF concentrates on a number of important areas. "Firstly, quality and on-time delivery are imperative across our operations," she says. "Supporting this, our quality assurance system is certified to ISO 9001:2008, and we have a reputation as a provider of high quality equipment. We won the supplier of the year award for quality from our customer FMC in 2007, which serves as proof of our continuous focus on top quality in all our products. We also look at documentation and strive to deliver intelligent solutions, ensuring that we are flexible and adaptable in our services to clients."
Continuing to describe UMF's customer relations, Betty-Karin talks about the close working partnership its engineers maintain with clients in order to provide them with tailor-made solutions:
"Most projects start with the customer's requirements. They present us with the idea, and we put it into practice. In any project our engineers work closely together with the customer to ensure that their vision is what guides us. We believe that this is important to achieve the best possible result. Over the years we have produced several tailor-made machines, parts of production lines and related equipment for various industries."
This close working relationship could not be maintained without the support of UMF's employees. The company recognises that its staff are key assets, responsible for the success of all UMF's operations. "It's really important to emphasise how highly we value our employees," explains Betty-Karin. "They are highly-qualified, loyal and reliable, and they are central to our working practices. We are a team working together towards the same goals, and we know that our staff are our most important resource."
Looking ahead in the market, Betty-Karin outlines her forecast for the company's progression in the coming years: "We see lots of opportunities for expansion. Firstly we will continue to focus on being a total supplier, gaining control over all the required operations in-house, which will reduce time and expenses for the customer. In terms of market growth, we have until now served the Norwegian market predominantly, but we hope to grow with exports.
"In today's market there is less activity and fewer contracts in the oil and gas business, and this means that there is greater competition among the suppliers. It's a tough time, but we believe we can overcome this by developing a wider range of customers, positioning ourselves wisely in the marketplace, and maintaining focus on quality and competitiveness. It will also be important for us to invest in new and efficient production equipment, while further developing the company to meet the market. Ultimately, we hope to continue our growth, while strengthening our positioning in the market to become a well-known player in the global industry."
Uvdal Maskinfabrikk
Services Specialist machinery