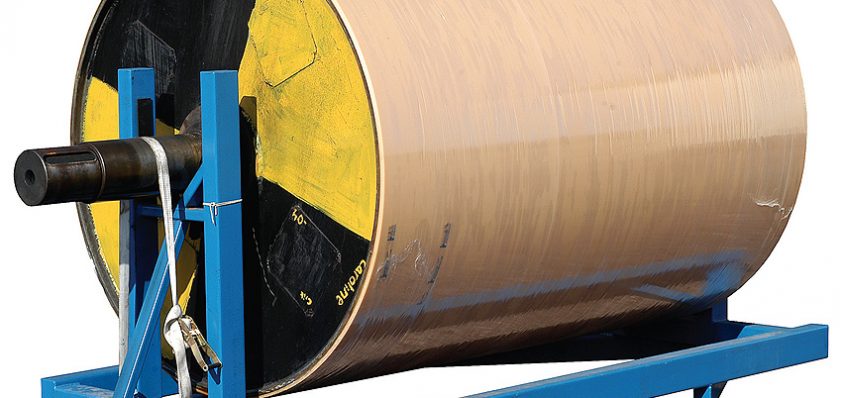 Multi-disciplinary approach
Formed in 1975 by Uno Widström, UW-ELAST AB is a specialist in providing polyurethane component solutions that can be applied in a number of industrial areas.
The benefit of using polyurethane is the long life span it can offer over other materials, and the company prides itself on overcoming a wide range of wear and corrosion problems inherent in many industrial processes.
Christer Wirheim, member of UW-ELAST's sales division, elaborates on the company's background: "We can construct a full range of machinery that mould and structure polyurethanes, such as wheels, hammers, sheets, and rollers. The business approached potential clients in the steel, paper, and machining industries to display our technical expertise, and to understand what they wanted from the range of machines they used. Historically, the steel and paper industry have used machines that have rubber components, so we had to demonstrate that we could exchange  this material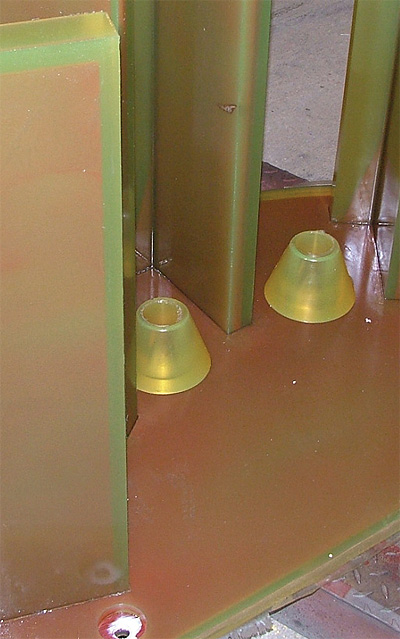 where possible, and replace it with polyurethane.
"Modern industries often use machines in long stretches, stopping production only for occasional maintenance at specific times," Christer comments. "UW-ELAST's products are designed to last for long periods, and our materials will never fail in between stopping periods. When components like rollers are to be changed, we can guarantee that they will still be working to a high level when the machine next stops. This separates our products from those supplied by our competitors, as our customers can rely on the lifespan of the machines and components we produce."
Christer is keen to indicate the scope of UW-ELAST's current work: "We are now a leading supplier of rolls and rollers to the steel and paper industry in Sweden, Norway, and Finland, as well as across the majority of Europe. The company also deals with clients in the automotive industry, providing solutions related to maintenance that allows these companies to make environmentally friendly cars. It is of vital importance for UW-ELAST AB to be involved in the design process of a client's equipment, yet this was not always the case. In the past, customers would approach us with their requirements to see if our equipment was suitable. Now, we pride ourselves on being part of the research and development process from the start, as well as being able to manufacture the final solution in house. We also have the capability to complete full physical testing before we deliver the product."
In regards to the oil and gas industry, Christer describes the company's current relationships: "One product that UW-ELAST manufactures for offshore clients is the bend stiffener, and we also distribute wire clamps. In addition, we supply products to cable manufacturers, as well as companies that produce mooring solutions, such as anchor systems. We provide products to anyone that manufactures items that roll – like guide cables and barrels. The solutions we provide mainly apply to products that suffer high levels of wear and tear. Our status as the biggest polyurethane firm in Sweden means that we are involved in many significant ongoing projects.
"The oil and gas market is a relatively new area that UW-ELAST has been working in, and I think we will be creating more products in the future for clients operating in this industry," Christer explains. "When customers are satisfied with our products and the relationship we have formed, then they spread the word throughout the oil and gas industry that we are a special supplier. It is our hope that through this approach, UW-ELAST will shift from being the hunter to being the hunted! Companies operating in the oil and gas industry require specific products, so businesses are always talking amongst themselves in regards to which suppliers offer the best service, how machines can be maintained, and the ways in which they can be applied. The good word that is spread throughout the oil and gas companies about UW-ELAST is obviously beneficial to our future success."
Christer continues by reiterating the factors that guide success within the oil and gas sector: "A reputation in the industry can be maintained through quality work, completed by an educated, reliable team. Forming relationships is the most important factor in our success, and communication within a project is paramount. There are a number of people that must be involved in the design phase – such as engineers, production managers, marketing managers, and material designers – everyone must be consulted throughout a project.
"The challenge always facing us is making breakthroughs: getting somebody to work with the company in new applications stimulates business in new market areas," Christer states. "We are working on a variety of projects, and we will have plenty more capabilities once this work is completed. UW-ELAST has a plan to grow organically over the coming years, and we aim to build on our range of abilities to make us an attractive business to customers in the future. The focus of UW-ELAST will be on the big business available in the oil and gas sector, as well as continuing to look at other heavy industries like steel, paper, and mining, which are very big in Sweden at this time. We aim to increase our contacts within the offshore market, keep in close contact with our clients, and deliver on a wider scale," he concludes on a positive note.
UW-ELAST AB
Products: Solid cast and sprayed polyurethane products